Main Services: privacy fence installation, painting, vinyl siding, flooring etc...
Description: Hello, I am John Young. I am owner of Coast Construction company. I have over 15 years experience. We do it all!! No job to small or too large. FINANCING OPTIONS AVAILABLE!!
What sets us apart from other contractors: We are honest! We at Coast construction go above and beyond to please or customers! We leave no stones unturned and no corners are ever cut!
We are best known for: Quality work at reasonable prices!
See More
11 Reviews
Review Me
Work Description: Carpentry and painting
Work Description: Privacy fence
Comments: This company did great work was on time and got the job done!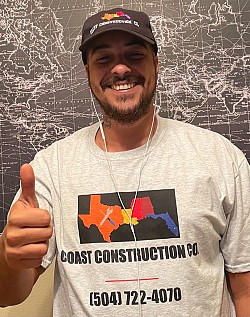 thank you for you for allowing us to complete a project for you! if you ever need me, you know how to find me
Work Description: Porch/ deck
Comments: Great quality work/ workers, the work definitely speaks for itself u can call him for paint,fencing, porch/deck,etc. No complaints not 1!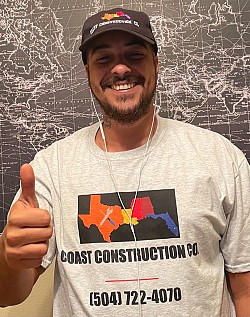 thank you Mr. Richard for hiring us at Coast Construction Co. llc! June has been crazy with the amount of work so I am very pleased with the fact you have no complaints! that's always the goal!
Work Description: Fence
Comments: This guy was awesome very professional on time great job I would recommend him to anyone that needs a fence installed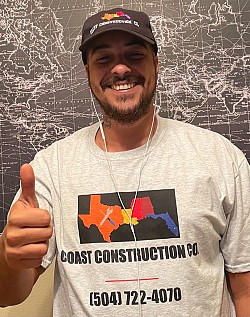 thank you for your business Mr. Jordan! It was a pleasure! I hope to do business with you again
Work Description: Privacy fence
Comments: I'm very satisfied with quality of work and fairness of John's pricing!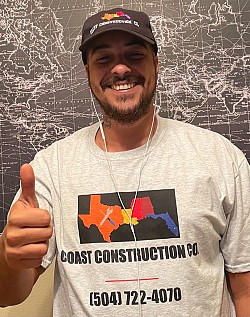 thank you Mrs. Sonia! anytime you need I'll be here to help!
Work Description: Addition to my home
Comments: Overall excellent and efficient service provided by quality professionals.

I had an addition added to my home. It included framework, foundation work, roofing, sheet rock and flooring. I have no complaints. We're loving the new square footage added to my home at a wonderful price. I was quoted fairly and any things that I didn't like (within reason) were corrected within the week. Our family is so grateful and we will definitely be using Coastal Construction again!
Work Description: Privacy fence
Comments: Thanks you guys!!! I absolutely love my fence!!! And thank you guys for being so patient with me, I can actually enjoy my backyard now!!❤️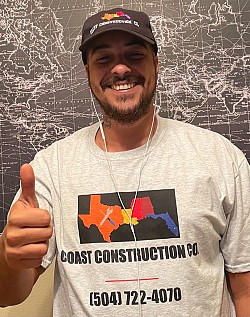 thank you for hiring us for your privacy fence! I'm thrilled that you're enjoying your new found privacy so much!!
Work Description: Fence
Comments: John left me a mess and didn't finish his work. He didn't put on all the hardware. He said he would be back to finish but never came back. Now I have to pay AGAIN for someone else to finish ( and I had payed him) live and learn

UPDATE 12/7/21
Built double gate and charge me $900 and never finished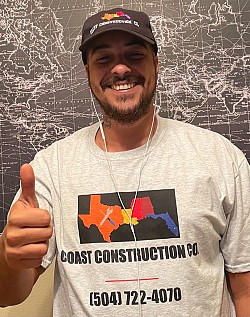 Ms. Brenda I am sorry you were not satisfied. we were hired to do $1350 for a privacy fence, double gate installation and double gate hardware repair. after we finished the new double gate and stretch of privacy fence we started on the gate repair. upon further inspection of the double gate repair, I informed you that the hardware double gate repair wasn't possible because of the condition of the lumber. I then deducted $450 from the original price. you then inspected all work done. you gave your approval and paid. as far as a mess, if you take a look at your invoice you will see that we did not charge for removal of the fence that was torn down by the hurricane. we did your son's fence which is 20X the size of yours. when we finished they were so thrilled they tipped us. I did agree to come back after you called me a day later, after I started another job 75 miles away. I guess I couldn't make it in your time frame. again my sincerest apologies!
Work Description: Wood Fence Install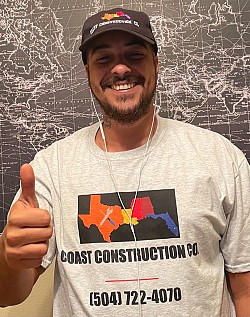 thank you Mrs. Davina! it was a pleasure working with you! I hope you enjoy your new privacy fence!
Work Description: Wood Fence Install
Comments: Had the fence up in no time! Working with John and his crew was amazing! Would recommend to everyone !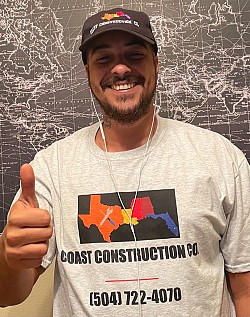 awww❤️❤️ thank you Chris! I look forward to continue helping you achieve the vision you have for your new home!!
Work Description: Wood Fence Install
Comments: John had four men out to extend my wooden fence so it was completed in one day. His price was competitive and he adapted easily changes. I have hired him for additional projects and look forward to working with him again.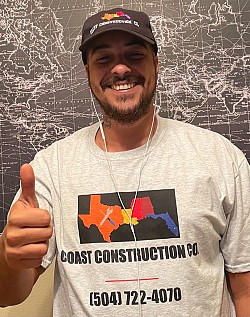 Thank you very much Ms. Donna! we look forward to working with you again!