Main Services: driveways,sidewalks,walkways,patios ,retaining walls all concrete projects
Service Area: Roy, Seattle, Chehalis, Tumwater, Milton, Pacific, Redmond, Bothell, Tacoma, Federal Way, Lakewood, Rochester, Puyallup, Auburn, Sumner, Olympia, Redondo, Kent
See More
26 Reviews
Review Me
Work Description: Extension of driveway
Comments: They communicate well. Estimate was really good (compared to other contractors). Showed up on time and did a wonderful job!! Also did a great cleanup. Very pleasant to work with. I highly recommend!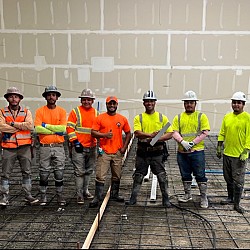 Thank you🙂
Work Description: Concrete Driveways/Floors - Install
Comments: Brayan, Lydia and crew made our project easy to schedule, completed it in the promised time frame and within our budget. Respectful, fun crew who cleaned the area when job was finished. We love our new patio space and highly recommend this company.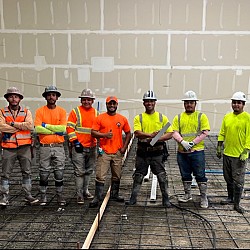 Thank you 😊
Work Description: Concrete Driveways/Floors - Install
Comments: Very concerned to get the job done in a timely manner, fighting days of rain.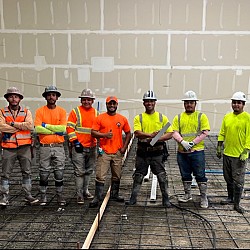 Thank you🙂
Work Description: Concrete Driveways/Floors - Install
Comments: The Argueta Construction Co.
Sent their A team everyone was polite, respectful and exceptionally professional. The did everything I asked for and quality work , reasonable price.

I am extremely happy with what they did for me and I highly recommend them I will definitely be a repeat customer.
Work Description: Concrete Driveways/Floors - Install
Comments: I have just had the best experience of watching two of the best contract crew members of Argueta Construction LLC. I had over 255 SQ feet of concrete laid by Brayan and his helper. These two guys were awesome working together, they were super friendly, and they kelp me up to date in what they were doing, and how they would do it. I went online Saturday looking for someone to lay concrete, thirty minutes later I get a call from Lydia, a woman who made me feel, as if I had been knowing her for a long time. Her friendly, sweet and charming voice, convinced me that these are the kind of people I want to have come out to work for me. I've had many contractors in the past come out to my place to do work, but they did not come close to giving me the kind of service I've gotten in these last three days from Brayan and his team. Thank you Brayan, your work went beyond my expectations; my wife and I are very pleased. Anyone looking for a contractor that is diverse in several levels of contract working; Brayan Construction LLC is among the best if not the best to call to get what you want done right.

Acabo de tener la mejor experiencia de ver a dos de los mejores miembros del equipo de contrato de Argueta Construction LLC. Brayan y su ayudante colocaron más de 255 pies cuadrados de concreto. Estos dos muchachos fueron increíbles trabajando juntos, fueron súper amigables y me mantuvieron al día sobre lo que estaban haciendo y cómo lo harían. Entré en línea el sábado buscando a alguien para colocar concreto, treinta minutos después recibí una llamada de Lydia, una mujer que me hizo sentir como si la conociera desde hace mucho tiempo. Su voz amistosa, dulce y encantadora me convenció de que este es el tipo de personas que quiero que trabajen para mí. En el pasado, muchos contratistas vinieron a mi lugar a trabajar, pero no se acercaron a brindarme el tipo de servicio que recibí en estos últimos tres días de parte de Brayan y su equipo. Gracias Brayan, tu trabajo superó mis expectativas; mi esposa y yo estamos muy contentos. Cualquiera que busque un contratista que sea diverso en varios niveles de trabajo por contrato; Brayan Construction LLC se encuentra entre los mejores, si no el mejor, para llamar y hacer bien lo que desea.

Isaac OQ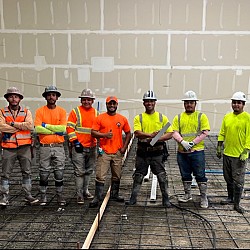 Mr. O'Quin and wife, we are very happy to hear that you had a pleasant experience at Argueta Construction, your comment has made our day. Our enteri team works very hard to satisfy our clients in what they expect from us (trusts,speed in their projects and good prices and keeping them happy with the final result of their project) and thank you you who valué the effort of the the whole team we appreciate your very positive words for Argueta Construction team and we are at your disposal for future projects. thank you Brayan,Lydia, Richy
Work Description: Work great
Comments: Family business, for my project, the employer and the employees are family, since the relationship, they easily communicate and work with me. During the whole process I always put out some request base one the job conditions, they can invoiced it no problem base on the contract but they try their best to reach my extra request (for free or charged less fee ). My major project is driveway but they also do the fence job and fence gate. It helped me save a lot time to find another contractor. Typically I need to say thank s to Richie , he is very nice guy, very nice. His major job is concrete ,fence installation and repair, but if he also partner with some business can do roof repair and replace even car theater systems and repair, lawn water system, garage electrical and plumbing.so if who have these services, I recommend contact with Richie.
Work Description: Good estimate
Comments: Still waiting the hoa permit. Their estimated service is nice and helpful.
Work Description: Replace concrete sidewalk and driveway
Comments: Great job done. This is a happy crew and we enjoyed watching them work. They were very efficient and careful with their work. We highly recommend them.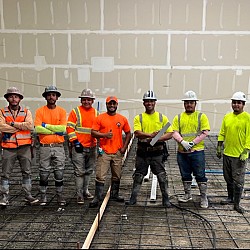 thank you
Work Description: Foundation for metal building
Comments: Árgueta Construction gets my highest recommendation! Friendly workers and a very fair price, plus job completed in a timely fashion. Brayan and Lydia were quick to respond to any any questions I had as well. If I need more concrete work, I'll call them first! I suggest you do the same!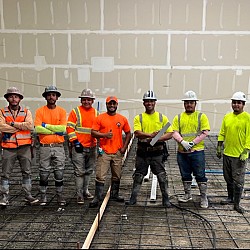 thank you Mr.Patrick
Work Description: Replaced old concrete patio
Comments: Completely transformed my backyard patio!! These guys were amazing and they worked really hard on my patio project. Highly recommend them for any concrete work!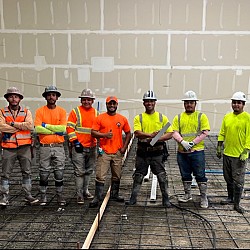 thank you Jeff and Rebecca
Work Description: New Patio
Comments: I found Argueta Construction online, and they were very responsive to my inquiry. Brayan and Lydia came out to discuss my patio project, and they were very helpful to ask questions, make suggestions, and listen to what I wanted. They quoted me what I thought was a very fair price for the project, and I had such a good feeling about them, that I did not bother getting any other quotes. Brayan and his crew are very nice people, hard working, detail oriented, and very good about keeping things cleaned up even though it's a construction zone! One of the coolest aspects of the project is that they suggested we put in semi-circle steps outside our sliding glass door, instead of the straight/square steps we had before— the steps turned out exceptionally well! I will use Argueta for my next project, and I highly recommend them without reservation— good people!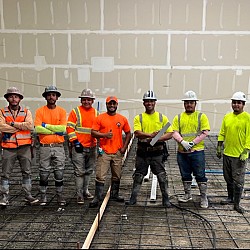 thank you Mr. Rick
Work Description: Driveway,steps and 2 sidewalks excelente work I'm recommended 100%
Work Description: Back patio and walkway
Comments: Argueta Construcción is the best concrete company Lydia y Brayan is at good professional team, wonderful communication with Lydia nice at respect lady about Brayan professional work I'm so happy to my patio ready for summer thank you Lydia and Brayan recommend 100%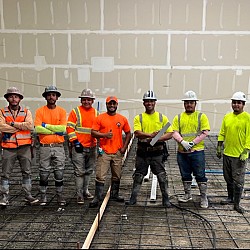 thank you
Work Description: Concrete Driveways/Floors - Install
Comments: Good work. Very happy with the final product.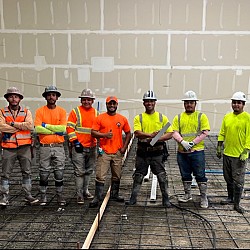 thank you
Work Description: New Driveways
Comments: Argueta Construction crew are highly recommended. This team was prompt, efficient and professional at all times. Special thanks to Lydia, Brayan and David for their constant communication of the project status.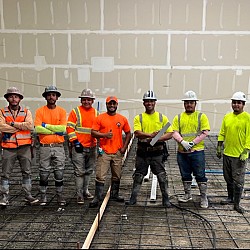 thank you for trusting us, thank you very much from ARGUETA CONSTRUCTION
Work Description: Driveway and walkway replacement
Comments: We are very happy with the work that was done.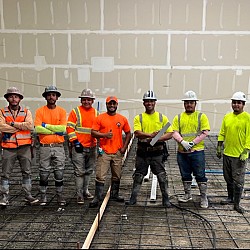 than you you beautiful ptoject is done I'm hope you happy !!'
Work Description: Driveway
Comments: Brayan and his team doing a great job;Brayan is very professional and respectful I'm very happy work with Argueta Construction I'm definitely call again for future project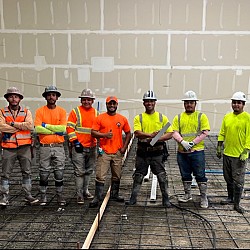 thank you
Work Description: Concrete Driveways/Floors - Install
Comments: Brayan was wonderful to work with on the project he did for me. He was very informative and had some ideas to make it better. I would highly recommend him for any job. Him and his team are very professional. And I would use him again for any job in the future I would give him five stars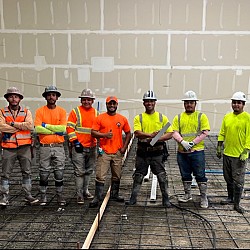 thank you wait for you calling at summer for doing the next project
Work Description: Concrete - Applications
Comments: Brayan and his crew poured a 25'x61' cement slab for me. They were professional and courteous. I had a few issues after the slab dried, but they addressed and resolved all issues in a timely manner. I would recommend Argueta construction for you next project.
Work Description: Concrete Patios, Walks & Steps - Install
Comments: Responded quickly and quoted a good price. Professional team that completed work as scheduled. I will use Argueta again!! Beautiful patio!! Perfect!!!!!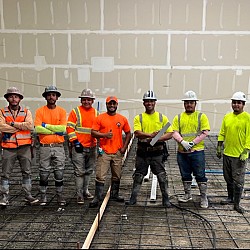 thank you
Work Description: Concrete Driveways/Floors - Install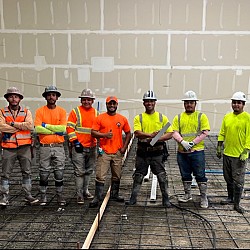 I'm hope you happy about your project thank you
Work Description: Concrete Driveways/Floors - Install
Comments: Argueta was super responsive and friendly with very competitive pricing!
Work Description: Stamped Concrete Patio, Concrete Ramp, Fireplace Foundation, Pavilion Footings, Concrete Lawn Edging, Leveling for Play Set
Comments: Excellent work! Brayan is a very skilled/talented craftsman who put pride and energy into his work while doing my several projects. Each of the projects were done right, quickly and efficiently. I would happily have Agueta Construction LLC do other projects for me in the future. Five Stars+
Work Description: Concrete Driveways/Floors - Install
Comments: Good communication about the job, they are thorough and know what they are doing. Gets the job done quickly.
Work Description: Concrete Patios, Walks & Steps - Install
Comments: Great job. Just what I needed
Work Description: Concrete Patios, Walks & Steps - Install