Main Services: Garage Door and Opener Repair
Description: We are:
•Licensed GD13010, Bonded & Insured
•Free Service Call With Repair
•100% Satisfaction Guaranteed
•Both Installation And Repair (doors and openers) •Family Owned and Operated - We Really Do Care About Our Customers

No residential garage door job is too big or small for us. We've done it all with 100% satisfaction and some of the lowest prices you can find.

We warranty all of our garage door and opener work and GUARANTEE your satisfaction!

Trinity Garage Door Service, Inc only uses quality parts that last. When you are getting estimates make sure to ask about the life of the springs competitors may be using. Also, beware of some rollers if they do not have bearings.
See More
8 Reviews
Review Me
Work Description: Replacement of garage door springs
Comments: Very professional and polite at a good price.
Work Description: REPAIRED BROKEN SPRING ON GARAGE DOOR.
Comments: THEY PERFORMED THE REPAIR IN AN EXPEDIOUS, COURTEOUS AND PROFESSIONAL MANNER.
I WOULD RECOMMEND TRINITY GARAGE DOOR SERVICE TO ALL MY FRIENDS.
Work Description: Opener repair / cog & chain
Replace springs
Replace rollers
General service
Comments: Jason was effecient. He made a complete survey of needs before a small repair, presented accurate quotes on needed work , and proceeded to quickly and efficiently complete the needed work. We would readily call him again if we needed opener repair or replacement.
Work Description: New springs and bearings
Comments: I gave the man a certifcate for a 10% discount that I got from your Ad and he said he could only give me 5% and I took it. I was a little disapointed, but otherwise I was happy to get the job done so fast.
Ed Sanzalone
Work Description: My vacation homes here in Florida needed new doors installed and some minor repairs done.
Comments: I saved a lot of money because of this recommendation from a friend. I am an engineer in Germany and knew what I needed and what the costs were. I will recommend this company to all of my friends because he was very personable and honest which I thought was the best experience ive had in years. Thank You
Work Description: new garage door or repair
Comments: We were told by other garage door companies that we needed a new door. Jason from Trinity came over on time & told us we didn't need a new door, just that it had to be reinforced. He saved us half the price of a new door. Came over when expected & completed on time. Would call them again for any garage door needs.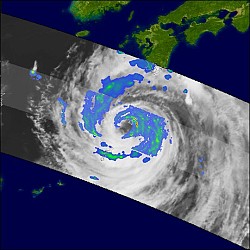 Thank you. This door is a clopay door that had a few cracks in the panels. I reinforced this door to a W4 winload of 130mph. Added 6 new heavy duty hinges, 10 neoprene rollers, 4 jam brackets, new galvanized springs and end bearing plates. When I finished with it it was running better then new. Thanks again Mr. And Mrs. Silver.
Work Description: springs for garage door
Comments: Worked fast and did an excellent job. thank you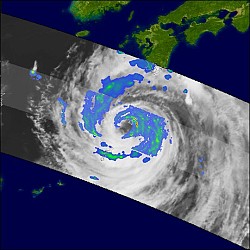 Thank you for your business. Mr. Hounsell had a broken spring. Went out there and replaced both springs and center bearing. Thank you again!