Main Services: Residential remodeling , Roofing, Siding, and Decks
Description: With more than 18 years of experience in construction, AL 7 Remodeling/ ICG Innovative Contractor Group aim to offer quality services and develop a relationship of trust with our customers.
A staff with experienced professionals to perform carpentry finish services, Remodeling, Painting, Landscaping, Roofing, Decking and many others.

Our mission is to provide benefits to our customers, directing all our efforts tothe satisfaction of them.

The company is based on honesty and respect for human beings. The company's good reputation is based on the idea that we should do to others just as you would have them do to ourselves.

Welcome to our company!
Service Area: Burlington, Chestnut Hill, Lexington, Brookline Village, Newton Upper Falls, Maynard, Pinehurst, Arlington, Belmont, Jamaica Plain, Charlestown, Newtonville, Wayland, Melrose, Dover, West Roxbury, Nonantum, Waltham, Newton Lower Falls, Needham, Wellesley, Woburn, Tewksbury, Bedford, New Town, Waverley, North Billerica, Lincoln, Weston, Nutting Lake
What sets us apart from other contractors: We offer flexible payment plans and we always have a customer follow up phone call at the end of the job
We are best known for: Quality work and good fair prices
See More
33 Reviews
Review Me
Work Description: Front steps, platform and wall stone design and build,
Comments: Excellent service and work!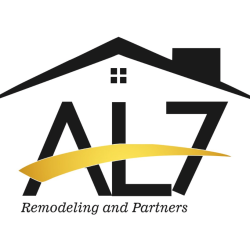 Thank you so much Steve! We appreciate your trust in our company! We're thrilled to have such great costumers like you! We are willing to work on your future projects, whenever you need us!
Work Description: Remodel or Renovate 1+ Rooms
Comments: Was very good professional here right away and followed up with a painter gave me a estimate but waiting for a follow up in writing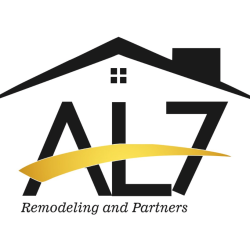 We really appreciate your feedback Bill! Your opinion is very important to us. Thank you for trusting our company to work on your projects!
Work Description: Install windows,doors and paint exterior trim
Comments: Overall, the quality of the work was poor, there were a lot of simple mistakes that one would not expect from an experienced professional contractor. Finally, the contractor needed to fix an issue I noticed after one of the doors was installed and he has yet to return. It's been about 6 months.

UPDATE
The contractor was made aware of the issue with the threshold in October. I was told the part was ordered and it will be a couple of weeks. There was no communication for several months, I sent a monthly txt to check in and finally gave up.
ICG contractors reached out in May, I responded with best times to complete the work and did not hear back for several weeks. By then, I was all set and furthermore, I had no confidence in the contractor's ability to do the work well.

The overall quality of the work was not good. The door installation was a disaster and may be a contributing factor to the gap between the door and the threshold so I stand by my initial statements.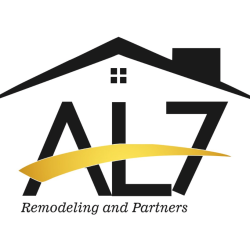 Hello Donna, good afternoon! We appreciate your feedback! Alvaro has been trying to contact you via email, calls and text, but no success at all. We are trying to reach you out to fix the problems you have addressed. As far as the problem with the door sweep, just to make it clear, it did not originated from us. The supplier sent the door missing a part and we have done everything within our power to get the missing part to fix it for you, unfortunately we started working on your project in the middle of the pandemic, therefore, there's a huge delay in most departments. We have been trying to reach you out to fix that problem, but so far, no response from you. Regarding the other problems, if it's a mistake made, please let us know, and we will be happy to fix it for you! But if it's regarding the quality of the job, that you didn't like, like painting for instance, we were paid to work on a touch up. Touch ups will never exactly match the current color. That's why Alvaro suggested repainting the entire house, which you refused. Mistakes will always happen, especially in this field, it's very common. That's why we do and re do a service whenever needed, until we reach an approval level. Nothing will ever be perfect. As soon as we realized the mistakes made, they were re done, fixing the problem. So, we are openly apologizing for anything that you might have not liked and we are still trying to contact you to fix whatever else you need. Please, let us know how we can best assist you. We are a responsible and reliable company, that honor our clients and take responsibility for our services.
Work Description: repair damaged siding and windowsills
Comments: I had some damage to some windowsills and the wood below on my old house. Alvaro and his crew repaired the damage promptly with high quality work. He is terrific in communicating clearly and quickly with estimates and making arrangements to get the work done. Highly recommended.
Sandra Fontes Sandra Randolph MA
Work Description: Deck renovation
Comments: Both guys did an awesome job with the install and clean up, they completed the job in timely manner and the end result was better than expected.
Work Description: Replacing floors
Comments: Done very good and quickly job. I'm grateful to use this company.
Thank you SO MUCH 💓
Work Description: Roof, Basement and Yard
Comments: We used ICG's services for work on our Roof, Basement and Yard. We are very happy with the work. Alvaro and his team are very professional and prompt. We wouldn't hesitate to use them again and highly recommend their services.
Work Description: Leaking Roof Replacement
Comments: Alvaro from ICG came out to look at my garage roof the same day I called. He gave me a very fair price which I accepted. He contacted me with daily updates about the project and when material was being delivered. It rained the day of installation, so they came the next day and did the job. The roof looks great and I am very happy with the level of service. I would highly recommend ICG for your next project.
Work Description: Siding Repair
Comments: We've hired a lot of contractors over the years. A handful have delivered extraordinay service.

Alvaro and ICG are among the best.

We're already planning his next project.
Work Description: New roof
Comments: Alvaros company did a wonderful job on my roof. The look of the finished product is great! What I liked was how friendly, confident and responsible the team was in getting the job done. They cleaned up each day without destroying any plants or shrubs. All equipment was put away at the end of the day. Your quote was what we paid and you took the time to explain what was needed and why. I have no reservations about recommending this company to anyone. Great job guys!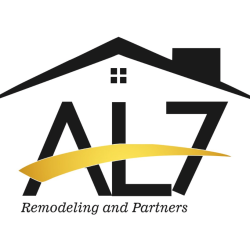 Thank you , we really appreciate all your business , and you know any time just call us if you need , and we will be here to serve you , thanks God keep blessing you .
Work Description: Patching holes, refinishing stone surface for built in tub, fixing leak in ceiling, refinishing wood floors. Removing ild insulation and putting in spray foam insulation in garage and putting up new ceiling. floors
Comments: I have hired Al for a number of jobs at this point and he has acted punctually and professionally for all work done. His prices are reasonable and I have always been impressed with the quality of his work.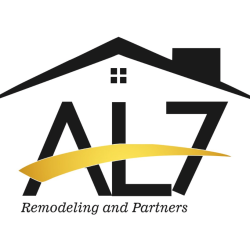 Thank you for the opportunity , hope we can serve you and your family many times if you need , thank you , God keep blessing you and your family .
Work Description: Roof replacement and interior repair/paint
Comments: My landlord hired GCI to replace my roof and do some work on the subsequent interior damage. Every worker on the job was pleasant and respectful, and the work turned out amazing. I'm most impressed with their attention to detail. Anyone who visits my home comments on how well the work was done. I'm thinking I'll hire them again to paint the rest of the interior. I highly recommend this crew.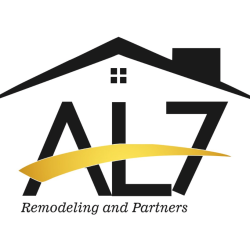 Thank you We really appreciate to work with you and your family , thanks for the review , any time we are here ro serve you and you family God keep blessing you .
Work Description: Roof Repair - Interior repairs -painting
Comments: One of the best contractors I've ever worked with , they were professional and completed my project on time and on budget. They were easy to work with and cleaned the work site daily. I was out of state during the completion of this project and they kept me updated on the progress with daily pictures and progress updates. The work they did looks amazing and I ill use them again, in the future and recommend their services for your contracting needs. I give them an A+ for quality work and many thanks for finishing the job quickly .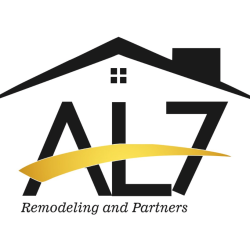 Many thanks for your business , is a pleasure to serve you and your tenants , any time just call us so we can keep doing working with you thanks God keep blessing you .
Work Description: Roof Repair-Flat / SinglePly
Comments: We have just hires this company after and inspection was done. Alvaro is very responsive via email/text and has been very thorough in answering questions/concerns about the project. Still waiting to see quality of work but we don't have any concerns that it wont be good at this time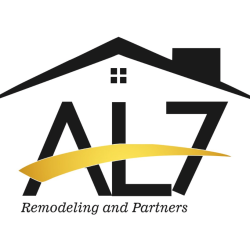 Thank you for the opportunity , any time we are here to serve you God keep blessing you ,hope you like the results of the job .
Work Description: retired
Comments: I called, and Alvaro was there early afternoon to assess. He quickly came up with Plan A (caulk a whale of a lot), and Plan B (a minimal but complete rebuild of a roof & wall area). He then offered to do the caulking then and there for free (using my caulk)! He did it; it looks great: thorough and cleanly executed. Would I call him if Plan A fails? Absolutely! What a great and knowledgeable guy.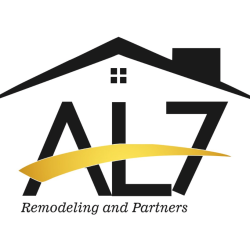 Thank you to give me the opportunity to serve you God keep blessing you , any time just call me thanks .
Work Description: Roof repair
Comments: Roof was done on time also he gave me excellent price
I must say I will recommend his work to anyone I know that need a contractor. Excellent job.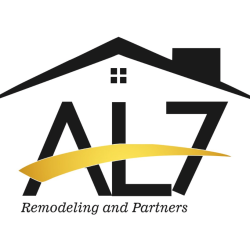 Thank you to gives us the opportunity to serve you , we are here any time
Work Description: Siding Repair
Comments: There were 3 pieces of siding that fell off and 4th piece that was hanging. Went replaced with new one but the 4th piece does not match and did not make me aware of that. Looking to him for guidance. Looked odd and then went back to clean it up to make sure it matched. Overall he was very nice and attentive. A pleasure to work with. Continuing to do business with him.
Work Description: Paint/Stain - Deck/Fence/Porch
Comments: Very positive experience! Excellent work, courteous, punctual, very reasonably priced.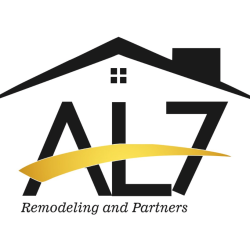 Thank you to gives us the opportunity , we are here any time thanks .
Work Description: Roofing
Comments: Alvaro e o cara. Pontual, honesto. Excelente. Eu confiei e nao fui decepcionado. Recomendo. Nota 10.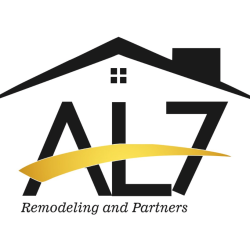 Thank you! We look forward to working with you again in the future ICG Contractors
Work Description: Replaced walkways & side terrace with Belgrade pavers & granite.
Comments: Really excellent work after I redesigned the terraces. Alvaro worked with me easily with the redesign & some adjustments that had to be made to the drainage. He stuck with it til it was right & straight away. His team work very hard & the pricing is reasonable. I would highly recommend this team .
Work Description: Replaced very large rotted deck with Trex
Comments: Wonderful job done expeditiously. Very good carpentry, excellent clean up daily. Alvaro listens & modifies what you like & don't like in a timely manner. Hard working team dong excellent work.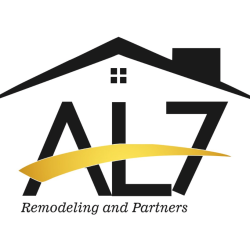 Gail Thanks so much it was our pleasure working with you ! Dint hesitate to give us a call if you should need anything further.
Work Description: Replaced a very large rotted deck with Trex.
Work Description: Roof replacement
Comments: Excellent work and customer relations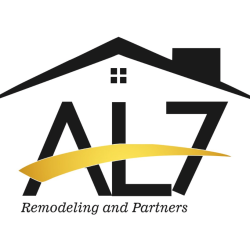 Mr. Wilson It was a pleasure to work with you ! We are glad you are satisfied with the job and we are always available if you should need anything in the future.
Work Description: Two outside decks and assorted other carpentry jobs, mostly related with old wood that had rotted away as a result of exposure to the elements, notably to rain and irrigation water. Almost all rotted wood was replaced with PVC boards.
Comments: The work was done expeditiously and excellently, for a reasonable price.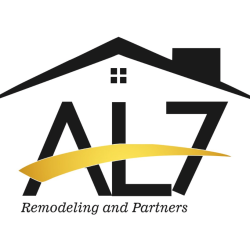 Mr. Lacroix We are very glad to hear you are happy with the work. If you should need anything else please don't hesitate to give us a call.
mary Newton Upper Falls MA
Work Description: Power wash home roof and patios.
Comments: Very hard working team.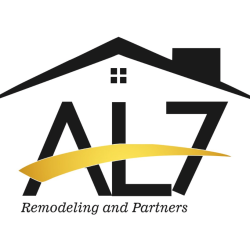 Thank you Mrs. Borenstein. We are glad we were able to meet you in and do the job to your satisfaction. Please keep us in mind if you should need anything else in the future
Work Description: Rubber roof install and repair work to inside home
Comments: Alvaro and his men were very good workers my roof was done in 2 days and he also gave me a great price . He not only fixed my roof but did some repair work due to the leak inside my home! Quality,professionalism and GREAT pricing are definitely his assets His secretary is very polite and easy to communicate with always on top of and questions i had! I must say i will recommend his work to anyone i know that needs a contractor!
Work Description: House cleaning.
Comments: I had requested house cleaning. Ana contacted me and we arrangements for her to come to my house. She arrived on time. She was very thorough and she did a great job. I would highly recommend Ana and this company.
Work Description: Full Kitchen remodeling - change entrance to kitchen, install new floor, cabinets, backsplash, appliances and paint work.
Comments: Alvaro was nice to work with and completed the remodeling in reasonable time. We are very pleased with the end result and will work with him for future renovations.
Work Description: removed over balusters and railing deck poles. Installed new items.
Comments: The company was quick and left me with a great product. I called on a Tuesday and had it done by Thursday.
Work Description: Installing vent on roof for bathroom exhaust fan
Comments: Professional, nice, and responsive throughout the job. The work was high quality.
Work Description: Removal of old deck stairs and replacement in a new location.
Comments: Al has great communication skills and was very pleasant and informative. We agreed on a price and set a date for the supplies to be dropped off and for the actual work to be done. All went according to plan and the stairs look great. As we had to move the location of the stairs to a different place than originally discussed ( which meant more time and effort ) he gave me a great price on the upgrade. We are selling our house and we will recommend IGC to the new owners as well as using them ourselves in our new home.
Work Description: General household fix ups including concrete work, wall board, doors, iron railing, hardwood flooring, fan venting
Comments: This guys were responsive, efficient and provided high quality workmanship. I liked them so much the first time that I hired them to come back and complete more work. I will definitely call them back when I need additional work.
Work Description: Alvaro did carpentry work and put on a roof.
Comments: He does excellent work. All my neighbors use him.