Main Services: Plumbing, Electrical, Heating and Cooling
Description: At Dear Services, we pride ourselves in our high quality of work as well as superior service to our customers. Our family of staff provides best-in-class, quick, and efficient service to residential customers, who we treat like family. We hold ourselves to the highest standard in professionalism, integrity, and care in the services we provide.

You can expect courtesy, professionalism and integrity in all aspects of our service; from your initial phone call through the completion of your job. You, the consumer, are our top priority.
See More
27 Reviews
Review Me
Work Description: Employee
Comments: I first hand saw how they treat their employees and customers. They also lie about employees being drug tested so you feel comfortable with them in your home. I knew two meth heads who worked there alone. They break Labor laws. They collect your money and it's hard to get them to finish a job. Customers are NOT a priority here. David the owner needs to step down if he can't run a company. The first 2 hours of my jobs were calming a customer down from being upset by their salesman. Always check yelp reviews and BBB first. They have over 50 complaints with the better business bureau
Work Description: Ac Installation
Comments: Worst company to deal with. I would highly recommend to steer clear and go with any other company.
Work Description: HVAC
Comments: I wish there was a way to give less stars. This company is by far the most horrible company I have ever felt with. They lie, cheat, don't finish the work they promise, sell bad equipment and don't stand by their product or service. Some of the employees, not all, are rude and condescending and treat their customers horribly. I would absolutely steer clear of this company. They feel like they have plenty of business and don't treat their existing customers very nice. I posted a review on FB and they took it down and blocked me. Is that the kind of people you want to do your trust? Any questions feel free to ask me. Feel free to contact me directly.
Work Description: AC installed
Comments: Do not use this company. I want to get an inspector out to look at it because I do not think it was installed properly. They never showed up to my 6 month maintenance appointment that I made and did not call me back. When we got back from vacation our ac was not working. When we finally had someone come out they were 4 hours late to the appointment window. When they arrived they looked at the filter and said I needed a new one and did not bother to check anything else. Now 2 months later it is not working yet again. The negative reviews of this company are accurate. Avoid this company
Work Description: They causes flooding in my crawl space!!!
Comments: Hvac purchased 8/5/2020...they even added the so called "Total Care Club Gold plan $399" that I did not authorize. They installed my AC unit improperly, many code violations found by another reputable servicer. Multiple pictures taken of the swamp they created under my home in my crawl space. They took many short cuts and charged me almost 7000 dollars for this health jeopardizing dilemma. Trying to reach them to correct this issue has been a nightmare. I will report this code violation to the city, and report this deceptive company to the better business bureau. Please save yourself a headache and choose another service this place is no good to the core.
Work Description: Furnace and air conditioner Check up / PM
Comments: Sonny L was very professional and very in tuned to my needs and concerns. He went out of his way to educate me on the overall operation of my system and gave me details on how to maintain it properly.
Work Description: Furnace repair
Comments: Run the other way!!!

Technicians came out twice. Did not repair the furnace. Convinced me I needed a new one. But the furnace started working well again after I had ordered a new one. Canceled the order within 24 hrs but now still no refund for almost a month. They wont return or answer my phone calls.

There are so many other good honest service providers in the area! Look elsewhere!!!
Work Description: Plumbing
Comments: Santos was very friendly and timely. Arrived within the designated window and resolved our plumbing issues. Will use this company for future needs
Work Description: Bad AC Installation
Comments: Do not call this company. They installed a AC unit June 4th 2021 in my attic and it leaked into my ceiling. After back and forth today is October 28th and the replied back from Better Business Bureau Dear holds no obligation to repairs for water damage. They have been to my house 6 times not including 2 missed appointments I had to take time off from my work on each appointment. They cut the coil box in the attic to fit by the side of the furnace. The water drain didn't properly flow out and started leaking from the tape. They always say manager will call but never do. I want to warn you not to go with this company. I am shocked google review is 4 + star. Everywhere else, Yelp, BBB under 1 star. Do your research and take my advice, avoid this company at all cost
Check Facebook reviews too, a lot of people disappointed.
Work Description: Install
Comments: We had AC installed in our home. This company was exceptional from the convenient scheduling to the install! Coleman Christian and Brad Porter arrived on time and they were so very polite and friendly. The install went great and we are very pleased with their work. Thank you gentlemen!
Work Description: Install
Comments: Dear Services was amazing! From the convenient scheduling to the A/C installation! Our installers were Brad Porter and Coleman Christian. They were extremely friendly and polite! They did a super job installing our system and I give them a thumbs up!! Thank you gentlemen!
Work Description: Installed air system in my house
Comments: Bradley Porter was great! He was very professional and answered all my many questions. I would recommend dear electric to everyone needing proper heating and air conditioning system in their home!!
Work Description: AC Installed and furnace
Comments: Thank you Julio and Bradley for doing an amazing job getting us ready for the summer. We appreciate it!
Work Description: Cleaning
Comments: I talked to customer service specialist Roberta she was perfessional,Courteous and upfront she gave all the information I needed. She went above and beyond. You don't find customer service like this these days.
Work Description: Central A/C - Install/Replace
Work Description: Plumbing
Comments: Contractor called 2 hrs after appointment time and declined the project because they couldn't perform the work! Extremely unhappy with this service, and won't be using it again!
Work Description: Furnace/Heating System - Repair/Service
Comments: They were apparently very busy; had to re-schedule twice. First appt was from Fri 4-7pm, their emergency interrupt time, so they re-scheduled me for Mon 10-Noon. They changed it again to 2-4pm when they were a no-show. Technician called at 4:03pm to say that he was 30 min. away, then arrive ~4:45pm. They didn't make any of the 3 appts on-time!!!
Work Description: Plumbing
Work Description: Leak Detection/Repair
Work Description: Faucets/Fixtures/Pipes Repair/Replace
Work Description: Drain Clog/Blockage - Clear
Comments: Yes; cleared the drain took about 4hrs; still a clog in the drain but too far down the pipes to reach.
Work Description: Plumbing/ to fix broken water pipe under house
Comments: The two men who came were very polite, efficient and got the job done, price as far as I know was reasonable. Still need to do some insulation soon.
Trying to get policy number from Homeowner's Insurance hoping they may help.
Work Description: Contractor will come to our residence on Sunday Afternoon between 12 and 4 pm.. To appraise the situation..
Comments: Review is pending the Sunday meeting..
Work Description: Wanted electrical in my kitchen fixed.
Comments: I called three times. No one showed up. First they said I had the wrong time. I kept calling back, they said they'd call me back. No one has yet to call me.
Work Description: kitchen sink plugged
Work Description: Faucet repair
Comments: What a great experience from beginning to end! I will definitely use them again! Thanks!
Work Description: The project was to install a ceiling fan in a bedroom where there was no existing fixture.
Comments: The whole business seemed to be run well. I got prompt responses from the office and the electrician. The electrician and his apprentice were on time, professional, and friendly. They worked together quickly and got the job done. The fan works great! I would use this company again.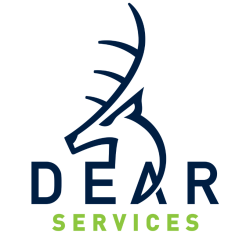 Thank You Vicki for the great Review! Let us know if we can help you with any electrical work you have in the future.