Main Services: Interior& ExteriorPainting, Staining, Powerwashing
Description: It is our company goal to do pristine work for all of our customers. From 20 bedroom homes in South Hampton to 2 bedroom jobs in Port Jefferson, we deliver the same high quality work. My name is Gino Fusco owner & operator. I have been in this field my entire life ,I have 15 years of experience and I love what I do. That is evident in my quality of work.
Service Area: Middle Island, Yaphank, Smithtown, Islip Terrace, Bellport, Selden, Bayport, East Islip, Melville, Woodbury, Patchogue, Upton, Blue Point, Great River, Wading River, Wyandanch, Huntington, Stony Brook, Farmingdale, Coram, Shirley, Mount Sinai, Commack, Ronkonkoma, Old Bethpage, Huntington Station, Deer Park, Hauppauge, Ridge, Medford
What sets us apart from other contractors: We take the time to work with our clients. Color consultation, inspiration photos, and sample colors
We are best known for: Punctuality, cleanliness, professionalism
See More
21 Reviews
Review Me
Alison Setauket- East Setauket NY
Work Description: Tv room overhaul/exterior paint job
Comments: We recently had our home exterior repainted, and a good portion of our interior redone involving woodworking, painting, electrical and sheet rocking, etc.. It was not a small job! My husband and I were so impressed by not only the quality of work that Gino and his team did, but also the manner in which they worked! At the end of every day, the guys cleaned up after themselves to the best of their ability, and every day they we're incredibly respectful of the fact that we work remotely and we're operating business from just a few feet away. Gino was incredibly responsive and checked in daily to ensure that the project was exceeding our expectations. I would highly recommend Fusco interiors for your future projects.
Work Description: Painting
Comments: Prompt, professional, friendly,clean, respective and comprehensive!
Helene Huntington Station NY
Work Description: Interior painting exterior staining painting skylights and major repair work
Comments: If I could give 10 stars I would everything about Gino and his crew are true perfection. I originally hired him to fix another painters blunders and they did such an amazing job that I had him do the entire exterior of my home which came out absolutely phenomenal thank you guys
Work Description: Painted apartment including moldings, doors, bathroom
Comments: The company was excellent and extremely accommodating. The communication was impeccable and you never were made to feel like a pain or bother when asking questions or pointing out things. Everyone from the management to the receptionist to the actual painters were friendly, respectful, helpful, diligent, and professional. My only regret is not using them for another project I recently did. I highly recommend them and would use them again, no question about it.
Work Description: Interior paint job
Comments: Excellent job, walls were repaired and prepped for paint. Paint job is beautiful.
Work Description: total kitchen refurbished. Cabinets, countertop, backsplash, new flooring
Comments: Gino and his crew were great. Gino was very instrumental in helping us choose what we needed. He had great ideas. Crew arrived on time every day. Crew was very professional, neat and clean. A special thanks to Lorraine who kept us informed as to what phase of the job would be done on a given day. One more thing. Gino and his crew did a complete refurbishing at my daughters condo. excellent. I would highly recommend Fusco Interiors. Thank you Gino for a job well done!!!!!!!!
Rachelle Huntington Station NY
Work Description: Paint / staining
Comments: This is the second time we have used them to repaint our home including crown molding, staining of beams, shiplap and doors. Competitive pricing. They do great work with clean lines. They are professional , clean while sanding and do not leave a mess at the end of the day. They come early and are always on time and easy to get in touch with. Would highly recommend!
Work Description: repair damaged outdoor deck
Comments: Originally I gave Fusco an excellent review, however I must correct that. In the process of them power washing my neighbors house they got bleach spots over my deck that they power washed which was only 8 months old. They came to correct the issue they created & in doing so bleached my entire new deck which now looks old & aged. Initially they told me they would come back to restore my wooden deck, that was over a month ago & they still have done the job.
THEY ARE UNRELIABLE & I WOULD NEVER USE THEM FOR ANY JOB.
Work Description: Powerwashing Exterior
Work Description: Powerwashing Exterior
Comments: Very professional & excellent work.
Work Description: Basement
Comments: They spackle wall they put three coats on the wall a paint it's such a good job no complaints no here fast jobs they came 2 minutes early to look at the job and 2 minutes early to do the job I would recommend them everybody anytime
Work Description: Paint/Stain - Deck/Fence/Porch
Comments: Great job. No complains . Gino is very top notch
Work Description: painted living room
Comments: Gino and 2 man crew painted my living room for $700 and finished under 4 hours. They did a fine job and were both neat and polite. One small knock: they left a little paint on my lawn by a bush. Probably emptied a container of some kind. However, I would definitely recommend Fusco.
Work Description: Painted old cabinets, new floor and trim installation, entire kitchen painted
Comments: Had 27 year old oak cabinets painted white by Gino and crew and they look brand new. Doors and drawers were removed and refinished and sprayed at the shop, while the frame is done in home. Numerous coats are used, and the result is excellent. Also had kitchen and mudroom walls and ceiling painted to perfection. The new floor and trim look great. Entire project was done well and we could not be more pleased. Thank you to Gino and his wonderful team.
Work Description: Painting
Comments: I highly recommend Gino and his crew to paint any room in your home. Perfection at its best. His number one priority is making his customer happy, and that he did. I plan to use Gino again and again.
Work Description: power wash and stain deck. clean gutters and attach gutter guards.
Comments: We needed to get the deck cleaned and stained within a week and D Gee Interiors contacted us promptly and took on the job quickly to accommodate us. We were very impressed with his professionalism and knowledge and would highly recommend this company for any home repair and we will definitely call on him for any other work we may have. Five stars!
Work Description: Deck Staining
Comments: Gino did a fine job. Deck looks great. He was punctual and extremely communicative,
Work Description: had them paint my ceiling in my dining rom
Comments: gino was very good he was in and out with no mess..there price was very fair and he was very polite and was on time i would use them again
Work Description: Kitchen remodel
Bathroom remodel
Paint bedroom & office
Comments: So happy we chose D Gee Interiors. Gino and his crew brought me and my husbands dreams to reality!! The work done came out absolutely amazing. I would defintely recommend them to anyone looking to get work done on their home.
Work Description: Full house painted
5+ Bedrooms
3 Bathrooms
Cathedral Ceilings

House Renovations as well
Comments: D Gee Interiors painted my entire house before moving in. The quality of work was absolutely exceptional!! We couldn't have been any happier with the work that was completed. Great company, honest and reliable. We will be calling them for all work that needs to be done in the future for our new home!
Work Description: Deck power washed and stained.
Comments: We thought there was hope for our deck. Painted a bunch of times and was in terrible shape. Gino was awesome and we are completely satisfied. We will use this company in the furture for interior work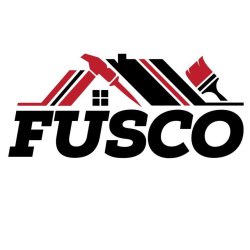 Hey Maria, thanks for the review it was a pleasure working for you.