Main Services: Residential Service, Repair or Replacement
Description: "Customer Satisfaction First"
Specializes in Residential Service, Repair or Replacement.
We have an unparalleled Service Equipment Warranty, Limited Lifetime on All Installed Service Equipment and a 30 Year Labor Warranty on Installed Equipment. You will not pay for a service call for 30 years on any installed service equipment.
We offer a 3 Year Labor and Material Warranty on most of our other products and services.
We have a Straight Foward Pricing guide, you pay by the job not by the hour, our pricing is all upfront in a preprinted digital book In every truck.
Your 100% Satisfaction is Guaranteed

Please call 6318651407 for more information.
What sets us apart from other contractors: Same day service (most jobs), a live person answers phone day or night, true 24/7 emergency service drug free, professionally trained technicians.
We are best known for: Upfront Straight Forward pricing. Customer Satisfaction First !
See More
3 Reviews
Review Me
Work Description: Estimate to run a line and outlet
Comments: Overpriced. they wanted $749 to run a line and install outlet. I felt that we were being taken advantage of due to being elderly and handicapped.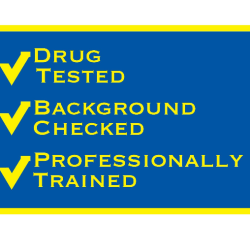 Sorry for your bad experience Mr.Orlando We pride ourselves on being on time and accommodating our customers. As you know we record all our operations to better our customers experience and train our staff. I will check our systems to make sure we didn't miss a step. We try to provide the best same day service with drug free, background checked professionally trained technicians in stocked trucks for most residential jobs. Our pricing is up front and straight forward. All our technicians use the same pricing book and estimates get approved before we start anything. Our seniors enjoy a 15% discount and get a 3 year warranty on all material and labor. I will try again and reach out to you directly. You can always ask for me in the office, I will gladly try to help you. Respectfully, Craig Fazio President CSF Electric,Inc. 631-331-4504
Work Description: Fix a late night power outage.
Comments: This company was extremely response on an evening emergency call. Reasonable price and Craig was thorough and personable. The power was restored.
Work Description: He does residential and commercial electrical work.
Comments: I am extremely satisfied with Craig. He come up with great ideas and is very conscientious.