Main Services: Residential and Commercial Construction
Description: An insured company that supersedes all expectation's.
Service Area: Arlington, Roanoke, Grapevine, Fort Worth, Colleyville, Bedford, Grand Prairie, Keller, Irving, Naval Air Station Jrb, Flower Mound, Haslet, Coppell, North Richland Hills, Euless, Haltom City, Hurst, Southlake, Dallas
What sets us apart from other contractors: We do it all!
See More
27 Reviews
Review Me
Work Description: Handyman
Comments: Great job. Showed up on time and did what was expected. Jay is my go to guy now.
Work Description: Drywall Installation
Comments: BEWARE—HORRIBLE EXPERIENCE……..Was hired for 2 jobs. 1st Exterior dormer trim and 1 window trim replacement with paint. Had no issue with 1st job except it took 5 days when I was told 1 day on the 1st day he worked. He said both jobs are on his schedule for 5 days and he starts residential at 9:30am.
2nd Job- Repair drywall, tape/bed, texture, prime and paint. This is a new stairway going upstairs to office. I did the sheetrock and part of the finish work myself but due to my back issues and the business I run from my upstairs office I hurried the job and did not install some of the sheetrock correctly. So, I hired him to fix it. He assured me it was not a problem and could do the work without replacing sheetrock and doing very little sanding. The 2nd day on the job he starts sanding the walls. I mean like heavy sanding. He even had to borrow my sander due to his stopped working. There was dust on everything in the store rooms and attic due to no doors being installed yet. I told him he needed to put plastic up over open door ways and he said it is too hot. I also told him to cover the open doorways and I will open the vent for hallway air, he said it will be too stuffy. By this time I was not able to get to my office due to the mess and tracking dust everywhere.
We talked about it being hot in the hall and he said he will come to work at 8am. We agreed and said it was the best thing to do because of the heat. So the next several days he shows up 10:30-11am and works 2-3 hours a day.
Then when he finally got to texturing of the walls there were 2 large spots he had to retape and texture several times. When I asked him about it he said he was floating them out. He then assured me it will look good when done.
After 7 days of work he finally got the walls primed but not the corners and edges. That's when I found many places (7 places) that need to be taped or textured again including the spot he had worked twice already. So between the shabby work, 8 days of working on it, all the dust and mess he made and me not being able to get to my office to work I have had enough.
After discussing estimates invoices, he gave us invoices for both jobs-(one of which was no where near complete), when I stated I would need receipts for materials for outside work that I was charged for, he reworked the invoice and sent me a 2nd invoice reflecting a lower price that would match the receipts. I thought this was the first sign of dishonesty. We paid him in full for the exterior work. Then we offered him 50% of work done for the inside, which he accepted. He complained the entire time saying we would not provide him A/C, allow him to come early or allow him to fix his mistakes. Which was not true.
My thought is, he is a grown man, and I'm not his baby sitter. If he couldn't figure out to get here before its hot, that's on him.
Work Description: Handyman
Work Description: interior work on walls and carpet after a slab leak, repair of unusual end table, and retaining wall
Comments: excellent work, reliable, considerate, honest.........have Jay in mind for some other projects down the line
Work Description: Hang curtains in balcony 4 stories up
Comments: You know that saying "I gotta a guy!" Well Jay is your guy! To start with I had this crazy idea to hang curtain on my balcony. After a short deliberation I realized I needed a professional for the job. Jay was on time, professional, neat and cleaned up after himself. My balcony is 20 feet long and 4 stories up. He is a perfectionist as he wasn't happy with what he started to do and stepped back and redid the idea. I am so pleased with the results and could not be happier. So I'm the future if you need a guy..."l got a guy!" Thank you so much Jay
Work Description: 25 Modern brushed chrome handles installed in kitchen
Comments: Jay was AWESOME and VERY PROFESSIONAL! I had no idea how tedious it was to measure and install new handles.... Jay was meticulous and paid attention to detail since the cabinets were old. I look forward to doing bigger projects with him in the future!
Work Description: Kitchen remodel, paint interior of house, stain fence, remove and install new front and rear doors...
Comments: Jay does great work and for great prices.. we are so happy working with him on all our projects!!!
Work Description: Staining Kitchen Cabinets & Installing Tile Backsplash
Comments: Jay is quick to respond, honest in his dealings, and works steadily and methodically to get the job done correctly. He is also very fair with his pricing. I would definitely recommend Jay for any of your remodeling needs.
Work Description: Handyman , landcrapingvery
Comments: Very professional. And reasonable prices.
Work Description: Exhaust fans installed
Comments: On time, on price and very professional. Asking him to do more work while selling house.
Work Description: Clean gutters, insulate attic, soffit vents, seal ducts, exhaust vent, fire place damper clamp, fire place log positioning, furnace filter, roof rafter, and shower grout
Comments: I put my "feelers out" through a search app for a handyman and Jay was the first to respond.
On the day of the estimate, Jay showed up on time and was prepared with all of my requested items already listed on his notepad. He was kind and respectful and focused on inspecting the work and projects at hand.
Once I hired him, he was very good at fixing general things around the house and he was available to start working on the projects right away. Overall, he has good general knowledge of how things in and around a house should be fixed and properly working.
Unfortunately, when it comes to the spray foam attic insulation, a professional insulation company may be the one to contact because the spray foam was too thinly applied with uncovered areas in a few places. Also, Jay was not the one who finished the job, but his colleague, Angel. I was surprised when I showed up to meet Jay, but he was off to another job obligation or appointment. He did explain/apologize for it through a text, though.
Overall, a nice handyman!
Work Description: Insulation
Comments: Jay does great work. He insulates and sheet rocks all of our storage buildings
Work Description: Drywall and Paint
Comments: I had a slew of projects around the house and hired Jay from Brewer Builds to complete them. Based on the provided quote, I feel that some of the projects did not meet the minimums so I opted to not have Jay perform those tasks.
The work I had done was completed spectacularly, though with a few small miscommunications we were able to clear up. I would recommend Jay at Brewer Builds to friends and am considering hiring him Brewer Builds again for additional work.
Work Description: Robert fixed my dryer.
Comments: Robert was great! He was here on time , showed me the problem and explained what needed to be done. The cost was minimal and his work guaranteed. Thank you!
Work Description: drywall repairs, paint, tile
Comments: Horrible experience, job not completed, he let unsupervised painter/drywall repair workers in our home using little to no protection to our furniture, floors, granite, shutters, walls, fixtures and left the house uninhabitable. The owner himself did some tile replacements in kitchen area and let his grinder and sparks spray over a custom set of stained doors ruining the finish. He will not respond to our emails requesting proof of insurance and certificates of insurance so that we can get damage repaired and job completed. Have had two other contractors look at the work they did and was told it was not done correctly and is very poorly done. Job incomplete, does not respond to our emails. I have contacted Networx to let them know the status of the project,,,The project is now incomplete for 30 days. He forgot to include two tiles in our laundry,,,,so wanted 300.00 adder to replace 2 tiles, we furnished, that other contractors quoted 75.00 total to replace 400% higher than 2 other bids. Beware, get copies of his insurance up front. Stop anyone he sends to your house that is not protecting your property from damage. Demand he stay onsite to supervise his subs.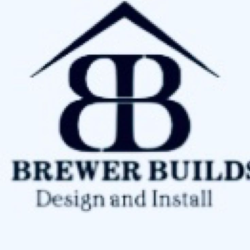 Mr. Greggs, it's very unfortunate that you took the time to try and slander my company, because the work that I know that we did was satisfactory. I have pictures to prove so and if you would like to get in touch with me and see those I would be more than glad to show you them. if you didn't want to pay the rest of your invoice all you had to do was say so, it would've saved you a lot of effort and time, as well as I.
Work Description: Backyard completely sodded.
Comments: Very professional company. Did a beautiful job on our backyard. Punctual, fairly priced, and 100% guaranteed. Would highly recommend to anyone needing sod. Workers were polite and respectful. Business owner very hands-on and knowledgeable.
Work Description: Level backyard for pool
Comments: Jay and his team did a great job, punctual(actually started earlier than he said and finished the job quickly and assured me if there was any problem or concerns after the project he would fix it no problem... I will definitely have them back for other projects!!! Thank you so much Jay!!!
Work Description: Handyman
Comments: BEWARE............Horrible experience, non professional, probably unlicensed! Cut my faucet off with a hacksaw and refused to finish till I paid him upfront.
I refused to pay , till I knew it would work properly and the work is done ,like most smart people would do....
So......he said I'm going to Home Depot and I'll be right back. An hour later no show! Finally he answered his phone and told me he's not coming back and left me with a broke Faucet, no water, HUGE hole in my garage wall and I had to call another company out to fix what he ruined.

Worst experience ever.. you can tell he doesn't know what he's doing by asking for the the money up front like a rip-off person would do and then tells me he's
He needs the money up front because he's dealt with too many angry customers! Real smart 👎🏿👎🏿👎🏿👎🏿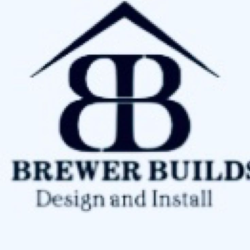 No sir! You're not going to lie about the situation . I was paid for the work that I did and then I decided not to continue with the second faucet because of the way that you and you're wife were talking to me. I had to talk you into paying me for the work that I already did, so why would I go through that same ordeal with you again on the second. There's too many crappy people like you that try and take advantage of hard working small business owners like myself. You are the problem! Don't try giving me a bad name, everything you have stated is inaccurate.
Janet North Richland Hills TX
Work Description: New Fence
Comments: Jay and Mily did a fantastic job tearing down our old fence and putting up our new fence. Jay is very friendly and listens to his customers. We had an issue with our neighbor over the fence install. Jay was willing to work with us to come to a peaceable resolution, even though the neighbor was wrong we still have to live here. So I was very pleased, definitely would use Brewer Builds in the future.
Work Description: Sod installation
Comments: Jay and his crew are amazing to work with. He gave us a good bid and came out when he said he would to start the job. The crew worked very hard prepping the area to lay sod, this was no small feat considering the dips and slope of our yard but they got it done. I would highly recommend Jay and his company and I will use them in the future.Very professional and personable.
Work Description: Concrete Patios, Walks & Steps - Install
Comments: No show ,no call , to do quote.
Work Description: Door Repair
Comments: Will continue to give them projects
Work Description: Handyman
Comments: Installed a dog door in the wall for us. Jay did a very nice job. Would use again!
Work Description: Handyman
Comments: Great guy. He will be back on Friday and I'm sure I will be using him again.
Work Description: Landscape Design/Install
Comments: Haven't started yet!
Work Description: Landscape Repair
Work Description: Decks/Porches/Ramps - Repair