Main Services: Handyman, Residential & Commercial Cleaners
Description: We would love to assist you with your room, office or house projects, nothing is too small. Utilize our maids, handymen, exterminators and contractors. Our business is owned by a female Navy Veteran who saw the need for having a company where any home owner, business owner or tenants can find reliable help for all their different home services.
Service Area: Arverne, Irvington, Waccabuc, Nalcrest, Little Neck, Saint Albans, Kew Gardens, New Rochelle, Briarcliff Manor, Millwood, Maspeth, Patrick Air Force Base, Mamaroneck, Loughman, Armonk, Lake Alfred, Mount Kisco, Babson Park, Long Island City, Eagle Lake, Jamaica, Granite Springs, Pinellas Park, Mulberry, Haines City, Elmhurst, Ossining, Rego Park, Kathleen, Tuckahoe
See More
5 Reviews
Review Me
Work Description: Cleaning and yard care
Comments: Great service I have use them many times for handyman services, cleaning and yard care
Work Description: Interior Painting 3+ rooms
Comments: The contractor John Burns is very meticulous and conscientious. He has an excellent work ethic..I would definitely hire him again.
Work Description: Wanted toilet fixed and ceiling fan replaced
Comments: Terrible. They will keep you waiting for hours, days weeks. They had a worker who stole the jpb and they said he did not work for them until I proved them wrong with texts and phone medsages. The worker flaked out on the job and took off to Fla. Finally they were going to send someone and the plumbing price went from 50 dollars to 140 to 280 an hour before they wewre to show up. The night before they text me asking if i had a ladder. These are unprofessional ripoffs. My neighbor fixed the toilet all it needed was a chain that cost a dollar.

Dont waste your time with Book A Crewe of thugs and ripoffs.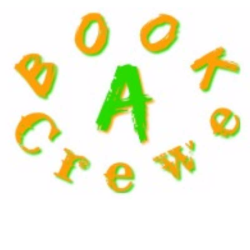 Gm Mr Jackson, at first you wanted painting, ceiling fan and toilet repair, the contractor quoted you $1,600. Then you only want the fan and toilet fixed. Which we were willing to just fix for $200, however what you really need is a new toilet. At know time we charged you $280 to replace your toilet. So we charged you $325 to replace the fan and toilet which is more than reasonable price. Then last you only wanted the fan. Which the contractor could now come and do as you demanded right now. However our office did try to reach out to you to get another contractor over there since you wanted someone immediately but have not responded. Glad your neighbors was able to assist you but you really do need a new toilet. I really don't see how we kept you waiting when you requested a call back after your eye surgery. Also the entire time while you are trying to get service you were verbally threatening. Thank you for trying our service if you need any further assistance please give us a call at 8885079852 or reach us at bookacrewe.com
Work Description: Handyman
Comments: They did not show up
Work Description: No show for estimate