Main Services: Major Renovation, Kitchen and bathroom Remodeling.
Description: Avalon Studio is a design-to-build firm, a one-stop entity specializing in planning and design and carrying through to the satisfactory completion of your project. Our mission is to make it easy for our clients to go through the remodeling process, especially through major renovation projects. As a result, you benefit from our experience and save time and money.
Service Area: Seal Beach, Aliso Viejo, Garden Grove, Huntington Beach, Wilmington, Atwood, East Irvine, Sunset Beach, Midway City, Santa Ana, Irvine, Signal Hill, Bellflower, Westminster, Tustin, Fountain Valley, San Pedro, Los Alamitos, Buena Park, Long Beach, La Palma, Newport Coast, Artesia, La Mirada, Fullerton, Cerritos, Placentia, Lakewood, Hawaiian Gardens, Costa Mesa
What sets us apart from other contractors: Simply getting the job done is not enough. Not only do we set out to achieve the bottom-line objectives of on-time and on-budget projects, but we seek to engage our clients above and beyond this most basic goal by building a solid working relationship conducive to a positive and productive experience.
We are best known for: Positive collaboration leads to excellent execution and creates happy memories of a renovation process that can otherwise be riddled with many difficult obstacles and challenges.
See More
5 Reviews
Review Me
Work Description: Not Licensed
Comments: Very misleading company. Eddie, the "owner"/main contact/general contractor is not a licensed contractor yet he lead us to believe that he was. We looked up and contacted the real owner of Avalon, Jerry, and he didn't seem to care. All concerns were directed to Eddie. Unfortunately we found all this out after Eddie started our project and made some very costly mistakes. Now we have to go to the Contractors State License Board for help. Aside from Eddie not being licensed, he is very flaky and never on time to meet his own sub contractors. Gives the "alarm clock" and "traffic" excuses as a grown man. Very disappointing.
Work Description: Room remodel and closet expansion
Comments: Great remodel crew! Job was done in 2 days. They cleaned up both days and made sure I was happy with the work that was performed.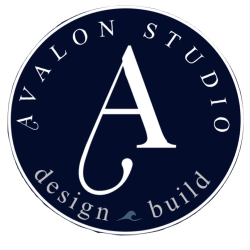 George, thank you for giving the opportunity for Avalon Studio to work on the remodeling project in your home. we are looking forward to have the second project done in the near future. best, Eddie
James Huntington Beach CA
Work Description: Master Bathroom and Kitchen Remodeling
Comments: My wife and I met Eddie when we were interviewing contractor to remodel our kitchen.
He was the one with the most knowledgeable and explained what will happen and gave us a few options.
We felt comfortable with and hired him for the kitchen and end up doing the master bathroom as well.
Avalon Studio is a great company to work with.
Make A Change Riverside CA
Work Description: Remodeling
Comments: Amazing company. They were ahead of schedule and very kind!
Work Description: CEO
Comments: Eddie, his team and I walked a long road remodeling 2 completely new bathrooms and 2 bedrooms with some extra curveballs I threw at them while the project was on the go. Walk in closet cabinetry, complete house repaint and 2 sliding door replacements added to the project. Nothing phased them and they kept working diligently to my exacting standards. Will definitely use this team when I get to remodeling the kitchen!