Main Services: Installation of Gutters, Gutter Protection and Roofing
Description: We are a family owned, locally owned, and veteran owned business right outside of Charlotte, NC. Our company's mission statement is to provide the highest quality gutter and roofing solutions at an affordable price. We offer 0% financing options and FREE on site estimates.
Service Area: New London, King, Shelby, Hildebran, Maiden, Indian Trail, Belmont, Midland, Gold Hill, Advance, Boomer, Stony Point, Locust, Connellys Springs, Lancaster, Seagrove, Drexel, Elkin, Belews Creek, Crouse, Greensboro, Hiddenite, Harrisburg, Siloam, Badin, Davidson, Township of Taylorsville, Norman, Iron Station, Lenoir
What sets us apart from other contractors: We provide the highest quality solutions at the most affordable prices.
We are best known for: Our gutter protection which has a lifetime warranty and our Owens Corning Certification for asphalt shingle roofing.
See More
7 Reviews
Review Me
Work Description: New roof on house!
Comments: All the Way did an amazing job putting a new roof on our house. Job was finished in 2 days. Crew returned on 3rd day to make sure everything was cleaned up. Couldn't be happier, from start to finish. Natalie kept us informed on our weather, and when crew would show up. They were on time, and dependable. Highly recommend this company. Very professional. Wes was great with communication on our project and they protected our pool as well. You will be very pleased if you hire them!!!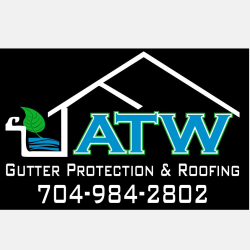 We really appreciate your kind and positive words! We strive to make this process as seamless as possible for our customers and are happy you had such a great experience!
Work Description: Roof and gutters
Comments: I recently had my roof and gutters replaced by ATW. My sales representative was quick to respond and answered all of my questions. After getting a quote, My roof and gutters were installed. The sales manager was on site during the time of installation, he was there to provide answers to any questions and make sure that the service that I was getting provided was done correctly. After installation was completed. The sales manager then followed up and made sure that it was done to my satisfaction.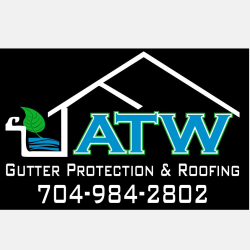 Thanks for choosing to work with us! We enjoyed working with you and are so happy you had such a great experience!
Work Description: Had an insurance claim on roof
Comments: My roof was replaced in two days by ATW ,
Good response, good work and fast to get it done. Great job y'all !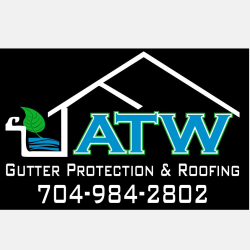 We appreciate your kind words. Thank you so much for your positive review!
Work Description: Roof Repair
Comments: ATW just completed our roof repair and we are so happy with it. They replaced our flat membrane that was 30 years old. They also, replaced our wall and chimney flashing. They were so easy to work with and friendly. Best of all, we have no more leaks!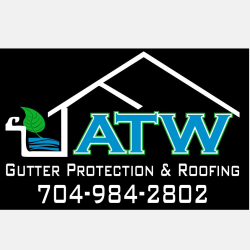 Thanks so much for your positive words! We are so glad you are happy with the final result!
alan richard Winston-Salem NC
Work Description: Seamless Metal Gutters - Install
Comments: the best choice I ever made. Workmanship and price beyond what I expected.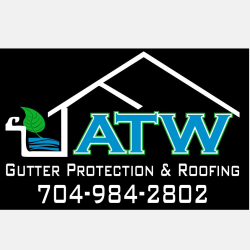 Thank you for your kind words and positive review! We really enjoy working with our customers and want them to have a good experience!
Work Description: Gutter replacement and gutter guards
Comments: Excellent job came out and did fast professional work definitely would recommend in the future.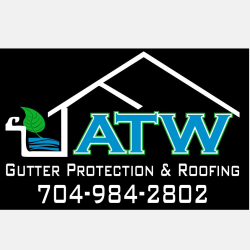 We appreciate your kind words. Thank you so much for your review!
Work Description: New Gutters
Comments: I am very happy with the gutter installation on my house. All the Way Gutter Protection did a great job. The owners and the employees care about details and I highly recommend them.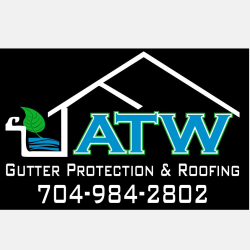 Thank you for your kind review! We aim to make the experience as seamless as possible and are so glad you are happy with our company!!