Main Services: Heating and airconditioning repair and install.
Description: Aire Serv of Reading is a Air Conditioning Repair and Installation, also a Heating Repair and installation. Aire Serv has licensed and knowledgeable experts to provide you with upfront pricing.

Aire Serv technicians are background checked for the customers peace of mind.

Aire Serv offers 4 different Maintenance/Comfort Plans to keep your equipment running efficiently all year long.

Aire Serv offers financing for eligible customers.
See More
4 Reviews
Review Me
Work Description: Furnace/Heating System - Repair/Service
Comments: KEN DOHERTY PLUMBING AND HEATING CO. (617-648-6279), GAVE APPOINTMENT DATE AND TIME 04-05-2020 BETWEEN 5 AND 6 PM BUT NEVER SHOWED UP THIS IS VERY VERY BAD CO, ATLEAST THEY SHOULD INFORM ME THAT THEY ARE NOT COMMING. BAD CO. I WILL NEVER CALLED THEM AGAIN.
Work Description: Furnace/Heating System - Repair/Service
Comments: Company sent less skill & experience worker event though a little job but it took to much time to complete (8 hours).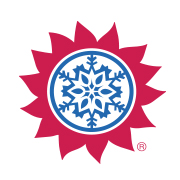 I am sorry you have the wrong company we never did a call there. We never would be on a call that long. Our service guy has a bad back going in for surgery. Sorry you had a bad experience. I checked our logs it was def not us.
Work Description: Questions
Comments: Very prompt answering phone. Took the time to be patient and thorough. Would definitely refer to others. Ver, very professional and courteous.
Work Description: Replacement Furnace quote
Comments: I hired a different contractor for this job for a lower price. I was impressed, though by Aire Servs response and professionalism.