Main Services: Electrical, surge protection, LED, Landscape Lighting, Panel Replacement, New construction, Renovation
Description: Advantage Electric Specialties is a full-service contractor doing quality work at affordable prices, ready to meet all of your electrical needs.
We do more than simply respond to emergencies 24/7. We are electrical experts, ready to determine your problem and set a plan to correct any issues you may be experiencing. We can also turn a drab area into a work of art with very cost effective lighting solutions for your kitchen, bathroom or living area. Just think what a little bit of landscape lighting could do to the front of your home at night skillfully place for optimum effect.
With our vast experience, our goal is to provide you with fast, responsive and dependable service. Our business has grown through the years based on prompt reliable service, solid relations with customers both large and small, and the utmost integrity and dependability. We take pride in the services we provide and look forward to adding you to our long list of satisfied customers. We now offer Financing.
So for the very best, give us a call today!
Office: 239-997-2786 Dee (scheduling) 239-284-2781
Service Area: Fort Myers, North Fort Myers, Cape Coral, Punta Gorda
What sets us apart from other contractors: We offer competitive pricing and quality materials and workmanship
We are best known for: Assisting in finding the very best solution for any of your electrical needs
See More
23 Reviews
Review Me
Joseph North Fort Myers FL
Work Description: Ceiling Fan - Install
Comments: Quick response by Mister Sparky electric company. Joe Cleaned all areas when finished and was always kind and professional! Highly recommended!
Work Description: Switches/Outlets/Fixtures - Repair
Work Description: Switches/Outlets/Fixtures - Install
Comments: The work was not professionallly, meeting my expectations.
Work Description: Generator Install
Comments: Chris came over to my house, last Friday, to discuss the project. He said, he'd get back to me , A.S.A.P., so we could get the job started. I havn't heard from him yet, though! I can't give a proper review, if the job hasn't even started, yet!
Work Description: New electrical service and provided and repaired and renovation and trim out I will let you know features on my house and numerous other projects for the past year.
Comments: Advantage Electric would be the only Electrical contractor that I could actually recommend in Southwest Florida and I've been working here for 16 years. and all his teams are a great group of guys to work with, very professional they fix the problem, and bill very reasonably.
Tom Marone Fort Myers
Work Description: Repairing ceiling light
Comments: Chris, the electrician, did an outstanding job for us. I highly recommend this company.
Work Description: Inspection maintenance
Comments: I got most appliance. Blocks in the house
Work Description: Ceiling fan .
Comments: Would definitely use them again !
Work Description: God job
Work Description: Electrical work at my pool control box.
Comments: Chris was a great contractor, he was honest and explained what he was doing. I will call him again.
Work Description: Professional and knowledgeable. I would highly recommend Chris and crew
Work Description: Extremely nice, and more importantly honest! I would highly recommend Advantage Electric to anyone. I will use them again should need arise.
KEN Waterford Township MI
Work Description: Advantage Electric installed a plug for a wall
-mounted TV that had been previously installed.
Comments: The owner, Chris, called us personally with his quote and answered all of my questions. His quote was the lowest of 4. His crew was on time, friendly, quick and efficient. A job very well done and very we would recommend this company to all.
Work Description: I had three pendant lights installed over a kitchen bar with a dimmer switch also installed.
Comments: The two gentlemen who did this work were great. They were extremely respectful, courteous, friendly, and most of all very good at what they do. They went about their business very efficiently and finished in no time at all. I thought the job was priced out very fairly, less than two other electrical contractors. If I ever need anything else done, they will be the first that I call (and I want the same guys back)....Bill Teague
Carolyn Bonita Springs FL
Work Description: Very pleased with their work.
Comments: Would hire them again without question.
Work Description: Put a new breaker in for my microwave, that was on the same line as all my outside outlets. Now my lights don't go out when I'm reheating something for a snack. Very courtious, clean. Very professional! Will call them back when I need something major done again
Work Description: Very efficient performing the necessary work
Comments: Can only recommend this company
A job well done,thank you
Work Description: 5-star
Comments: I HAVE CHOSEN THIS CONTRACTOR AND WISH NOT TO COMMUNICATE WITH ANY OTHERS
Work Description: INSTALL HOME GENERATOR
Comments: SO FAR SO GOOD--------CHRIS IS ON THE BALL
Work Description: Raise two lights in our flowerbeds and add 2 additional lights in each bed.
Comments: Advantage Electric was the only company to show up!
Work Description: Ran some additional electric lines in my shop.
Comments: Chris and his crew did nice work and cleaned up afterwards. Only took 4 hours in which I was expecting it would take 8. Will use for all my future work.
Comments: Was not bale to hire them for the job because of conflicts with Collier Co, Oermits, an open permit on the job, and refusal by the Insurance contract to permit another electrician on the job. However Chris at Advantage Electric was very helpful, knowledgable, cooperative and gave good advise. Because of that information, the electrician and general contractor on the job lowered their proposed fee from$1080 to $700.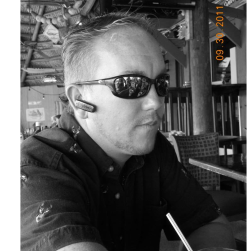 Please keep us in mind for any future projects! Advantage Electric Chris 239 872 6791 Check out our new website: www.advantageelectricnaplesfl.com
Work Description: They did some underground electrical work, as well as electrical inside the building.
Comments: We are happy with their work and plan on using them again.