Main Services: Remodeling, Electrical Panel Upgrades Code Corrections, Outlets and Circuits, New Lighting, High-Tech Troubleshooting, Data and Communications Lines, Dedicated Computer and AC Circuits, Security and Landscape Lighting, Surge Protectors
Description: Advanced Electrical Services is an electric service and installation company that understands what life is really about. That's why with Advanced Electrical Services you'll never have to call twice and you will never have any costly surprises. We are always straightforward and to the point when giving an estimate of costs and believe in giving you fast, upfront pricing. In addition to providing our quality work during regular business hours we also provide a 24 hour emergency service. So it only makes sense to let Advanced Electric Services be the one you trust when emergencies happen, or when you're thinking of remodeling. Call us today for a free estimate!
See More
3 Reviews
Review Me
Work Description: had panel changed out
Comments: electricians was very polite they cleaned up behind themselves, and they explained everything that had to be done .where i could understand, thanks for this referral they did a good and timely job
Work Description: Had a long term problem with basement lighting fixed.

Comments: Not sure about cost, haven't received a bill yet. Nice guys!
Work Description: We remodeled our basement and they did all the electrical work to the lighting fixtures.
Comments: Out of all the contractors we worked with they were the best. I definitely recommend them. They were also very competitive and timely.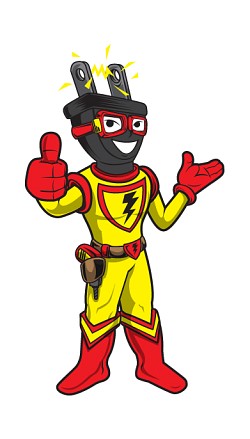 We appreciate your business and hope that we can work again on another project.