Main Services: Air Conditioning and Heating Installation and Repair
Description: Full-Service Heating and Cooling repair and installation.

Maintenance, Repairs, And Installations on all Heating, Air Conditioning Equipment (Boilers, Furnaces, Air Handlers, Heat Pumps, Ductless or Ducted) And Much More. Open to emergency calls 24/7! Call us today for any and all of your heating, A/C repair-related needs.

Free Estimates on HVAC installations including Air Handlers, Furnaces or outside units.

Testimonials:
"Able Heating & Cooling was fast, efficient, and very fairly priced. I was impressed at the quality of the people and the speed they were able to get my system working. I couldn't be happier."

Sarah W
Lehigh Valley Homeowner

"We know you gave us a very good price for the installation. Thank you, you have been very kind to us and want you to know it is very much appreciated."

Benny L
Monroe County Homeowner

"I want to thank you for a very fine job. You and your crew have done everything just fine. Your men are on time in the morning, courteous, and do a good job. Thank you."

Art H
Lehigh County Homeowner

"You asked that I report back to you concerning my satisfaction with the furnace and coil replacement at my home. I am very satisfied and all is working well. My home is comfortable. Your staff was courteous, clean, and professional. No mess and no trouble. Thank you for a job well done. I will pass the word around."

Barbara G
Carbon County Homeowner
Service Area: Stockertown, Ackermanville, Portland, Stroudsburg, Pen Argyl, Tatamy, Delaware Water Gap, Bangor, Wind Gap, Minisink Hills, Mount Bethel, Martins Creek, Easton, Flicksville, Sciota
What sets us apart from other contractors: Professional and honest service.
We are best known for: Free estimates.
See More
18 Reviews
Review Me
Jerry East Stroudsburg PA
Work Description: Boiler Repair/Service
Comments: Best job ever.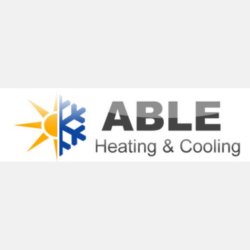 Thank you Jerry. I wanted to wish a happy anniversary to you and your wife. I was very inspired to hear of the many years you have been together and I pray that you have many more. All the best! Dennis
cristine East Stroudsburg PA
Work Description: Oil Furnace - Repair
Comments: They were absolutely wonderful. They fixed the heating system at the house we were renting without any issues! Thank you so much, Dennis!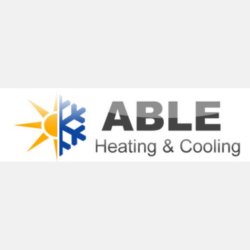 Thank you Christine. It was pleasure working for you. I am blessed to have customers like you. All the best! Dennis
Work Description: Ductless (mini-split) A/C Install
Comments: No answer more then 1 week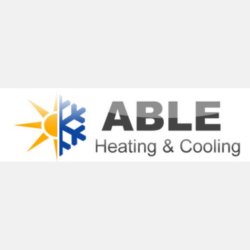 Actually, I called you and spoke to you minutes after you submitted the request. However, I cannot give you an honest, solid estimate on a property that does not yet exist. I like to present only honest estimates I can stand behind. I cannot do that for your project without the building plans and you have not sent me those.
Work Description: Ductless (mini-split) A/C Install
Comments: Very knowledgable, considerate & through. Worked with us to get best pricing & financing. Install is scheduled for Mon-Tues, weather permitting. From our meeting I expect an excellent installation. I will repost if its otherwise.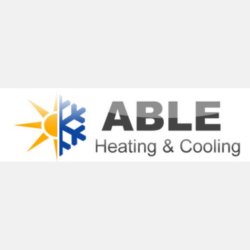 Hi Carl. Thank you for these kind words. My crew , and I, enjoyed our work at your home and I am grateful for the patience you had with the installation nuances. It is always a pleasure to work with a fellow craftsman in the trades.
William A. Stroudsburg PA
Work Description: Heat Pump Install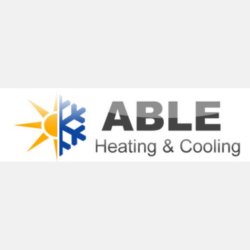 Hi Mr. Lowe, We are sorry you are unhappy with your new gas furnace. Our job notes show we responded seven times to your calls for no heat and each time found you had turned your thermostat down below the temperature you desired. To help, we installed a new thermostat so we could program the temperature for you at no charge. Unfortunately, you keep turning down your thermostat and requesting a service call. When our techs arrive they have been simply turning the heat back up and when they leave you turn it back down. We don't know how to help you other than to ask you to stop turning your heat off because when it is off it will not heat your house. All the best, Able Heating and Cooling Inc
Work Description: Generator - Install
Comments: I will going to wait for the next week Appointment to bring a fear score.
So far the service is good
Very please
.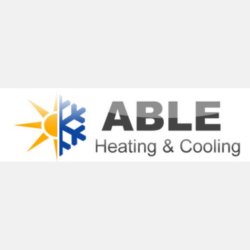 Thank you Maria. You are awesome!
Work Description: Boiler Install
Comments: Great job of installing and the best tech's anywhere.They did a great job and were very courteous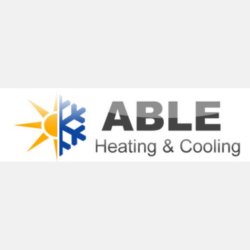 Thank you Jackie! This review means a lot to me and I appreciate you taking the time to write this. All the best! Dennis
Richard East Stroudsburg PA
Work Description: Furnace repair
Comments: With so many bad experiences. I looked at replacing my furnace. Dennis responded for a quote quickly and was knowledgeable concerning options and saved me thousands on his suggestions and repaired my existing unit as new. My family and I are so grateful.
Would highly recommend.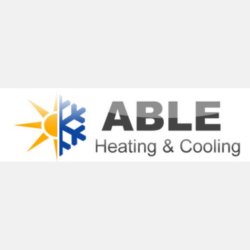 Thank you Richard. I am very grateful for these kind words. I am glad to have you as a customer.
Work Description: Heat Pump Installation
Comments: We had a great experience working with Dennis and Able Heating & Cooling. Dennis was extremely knowledgeable and a big help in choosing the right option for our new heating & cooling system. The team arrived when they said they would and was courteous. I would highly recommend Able heating.
Work Description: New Heat Pump System
Comments: I would suggest to anyone looking to hire this company to do their homework. He has had tons of horrible reviews and has screwed over many many people. I would not trust any of the good reviews. Anyone can write them. As for me, we were screwed over by Dennis for $7k. He Installed a new heating system but it never worked properly. When we tried to contact him about it the second time around, he stopped returning our calls. I had two separate companies come in to see what was wrong and I cannot even begin explain all the botched up half ass stuff they found. He even left live wires hanging freely in my crawl space. The duct work was not even attached to the unit and it was just pulling cold air from my crawl space. There was still wrapping and packaging left inside the unit where the emergency heat coil was supposed to be. Not to mention he had come by once and claimed to have swapped out the coil because it must be faulty, meanwhile there was never one there in the first place. No condensation drain, no snow legs on the outside fan and no covering for the wires. So much stuff he did wrong. And he didn't even install the unit he claimed to be installing. He gave us a much lower grade one. I can't even understand how this man is in business. Neither company that came in would even touch what he did. And if they did attempt to fix things, they would not guarantee any of it. We were forced to scrap all of it and start from scratch. I just want to warn you all to watch out for him. Do your homework and look up his reviews on several sites. A lot of good reviews were even posted by Dennis Gordon himself. Beware!!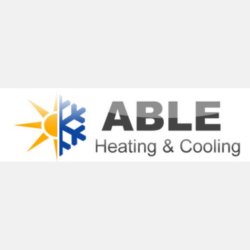 Able Heating and Cool Inc. strives to be the best mechanical contractors in the Poconos and Lehigh Valley. I have many years experience with all phases of heating, cooling, indoor air quality, water treatment and electric. I also have significant experience in all other construction trades especially plumbing and solar energy. I started my career in electrical and HVAC vocational technical school and from there entered the business as a service technician. Over the years I have completed dozens of industry, government and product installation and repair certifications. I am a full time technician and perform most repairs and emergency work for the company. I am onsite on every installation and make every effort to ensure the best work is completed by my employees and that your house is treated with respect and care. I truly look forward to meeting each and every one of you!
Work Description: Furnace Installation
Comments: They have provided reliable service for many years. I have used them for installations of both heating and ac systems at my home, my Mom's home and my business. In all situations the products were installed by experience employees and the results have always looked professional and performed as specified. The propane furnace and hot water heater conversion from oil installed in my home has performed flawlessly and economically for over 7 years. I also like that they have emergency service and maintenance agreements. They have responded quickly to my calls for support of the systems at my Mom's home which is a comfort to me as I travel and need reliable people to respond when I cannot. I highly recommend this company.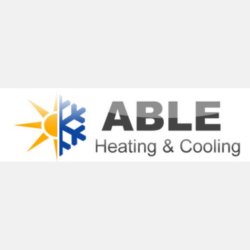 Thanks Benny. I am glad we were able to help out during the power outage. It is always a pleasure working for you.
Work Description: Boiler Repair
Comments: Read his Yelp reviews or refer to his F rating and complaints on the BBB site. Don't trust the phony positive reviews on his Google & Angies List listings. This guy took a large deposit from me, never showed up to do the work, and I've received a refund of only half of my $655 deposit that I paid. Don't hire him!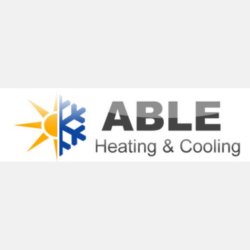 This customer ordered Special Order Electronic equipment and then canceled his order after the supply house delivered his order. All supply houses charge a re stocking fee on Special Order Electronic parts and many do not allow returns on sensitive electronics at all. This was explained to the customer and he signed that he understood this. One can surmise from the last sentence of the customers review the experience it has been like explaining this to this customer. Our phones always were always answered by a live person and we were never rude. This customer was the opposite always. Our company has over 100 five star reviews on Google and 250 five star reviews on all platforms. We respond to all reviews on open platforms. We don't participate with review sites that charge business' a fee to have their good reviews posted such as those mentioned. We are also one the few companies in the area that can offer you a lifetime warranty on most of the equipment we install backed by Amana. P.S. Thanks for reading! Use the following code to receive a 5% discount on any repair service as a token of our appreciation for your time. CODE: greatservice
Work Description: Heat pump and furnace installed.
Comments: Able is top notch! Professional and punctual. Great price, honest and quality service is what you will receive with the able team.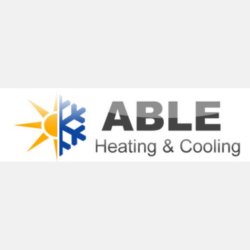 Thanks Paul!. It has been a pleasure working with you!
Anthony East Stroudsburg PA
Work Description: Great
Comments: Very professional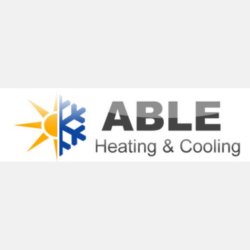 Thank you Anthony. I am glad the air conditioning system is working out.
Work Description: New Heating/cooling System installed.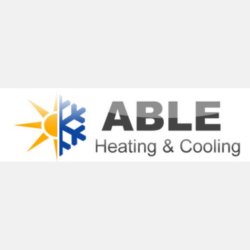 Thank you Sir. I am grateful for this review.
Work Description: Recharge R22 coolant and add leak patch.
Comments: Punctual, friendly, efficient and great value. I highly recommend.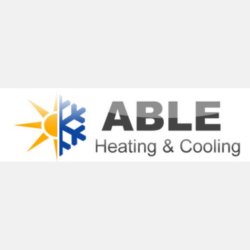 Thanks Paul. It is always a pleasure working for you.
Work Description: INSTALLATION OF AC UNIT
Comments: EXCELLENT SERVICE. WOULD REFER Able Heating & Cooling TO FAMILY & FRIENDS
Work Description: Air Conditioning Installation
Comments: "We know you gave us a very good price for the installation. Thank you, you have been very kind to us and want you to know it is very much appreciated."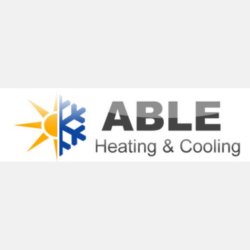 Thank you for your kind words.