Services: Exterior Painting
Description: Over the last 25 years, I have painted more than 3,000 homes--inside and out. We turn badly looking homes and rentals into WOW!! We:

Are a low-cost, high-quality painting contractor with 25+ years experience;
Offer a free painting estimate and can get to your site within a short period of time;
Offer a quick turnaround time from estimate to completed work;
Specialize in painting empty homes, inside and out.
Service Area: Rescue, Sloughhouse, Pilot Hill, McClellan Park, Orangevale, Newcastle, Shingle Springs, Granite Bay, Elverta, Penryn, North Highlands, Pleasant Grove, West Sacramento, Rocklin, Roseville, Citrus Heights, Mather, Wilton, Sacramento, Rio Linda, Fair Oaks, Elk Grove, Antelope, Carmichael, El Dorado Hills, Rancho Cordova, Represa, Folsom, Loomis
What sets us apart from other contractors: Family owned business, get to your painting project in a few days - and my prices normally lower then the big painting companys
We are best known for: Fast service and reasonable painting fee
See More
5 Reviews
Review Me
Work Description: Exterior Painting
Comments: I needed to have the front of my mother's house painted, so I got 5 bids. Rodney was the first to respond and had his bid to me the same day. He had the best offer and he was pleasant to deal with and flexible with my date parameters. He accomplished the job exactly as he said he would. The house looks fantastic. I'd recommend Rodney to my closest friend.
Work Description: Exterior Painting
Comments: Rodney and his team did a wonderful job on the exterior paint job on my house. I'm going to hire him for interior painting as well. I will absolutely recommend him to family and friends. Thanks sooo much 😊
Work Description: Kitchen cabinets
Work Description: Exterior Electric Garage Door
Comments: Great Job! looks fantastic.
It makes the home appear beautiful, due to Rodney's professional job!
Rodney was true to his word and field of expertise,
Would highly recommend Rodney and use him again.
Thank you, we love it!
Nancy
Work Description: exterior painting
Comments: if you like dealing with people, that work hard, do quality work, are on time, and get the job done quickly, give A1 quality painting a call. you wont be disappointed .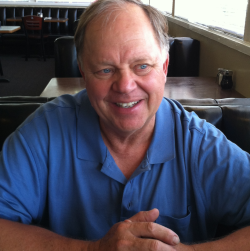 Thank you for your kind words , yes I live every day for those kind words you mentioned -- Rodney