Main Services: Installation of new driveways installation of all flat work concrete services
Description: A1 construction is a family owned business .known for our hard work and integrity. A1 construction is most importantly For the punctuality for the professionalism and for their leader ship we provide a safe work environment for our clients and community....
Service Area: Barto, Doylestown, Tatamy, Treichlers, Milford Square, Limeport, Neffs, Mechanicsville, Ottsville, Hellertown, Riegelsville, Shawnee On Delaware, Pennsburg, Mount Bethel, Bath, Trexlertown, Upper Black Eddy, Bedminster, Macungie, Ferndale, Telford, Springtown, Kresgeville, Analomink, Bethlehem, Solebury, Silverdale, Perkasie, Danielsville, Coopersburg
What sets us apart from other contractors: We consistently work hard to make this company a respectable and honored company known to our clients and Ill hope
We are best known for: For our hard work for our company being consistent six days a week working hard to build a bigger and better business for ourselves in the community
See More
7 Reviews
Review Me
Work Description: Concrete slab
Comments: Called to arrange a time to come to my property and prepare an estimate. Then didn't show up, and didn't call to reschedule.
Work Description: Cement and front path clean up!!
Comments: I have rated this company before. I then heard from contractor and he asked me to take my review down. I promised I would AFTER he finished the work I paid him $3000 for. He replaced the step but NEVER came back to do the rest of the work. Although he keeps promising to do. I am now reporting the company to the Bureau of Consumer Protection and Scams @ Attorney General. Apparently from what I read on the BBB I am NOT the only one this business has done this to. I tried to support a small local business but I got scammed. Please don't let this happen to you. He also claims to be a Christian in his advertising HA!!!!!!
Work Description: Asphalt Paving - Install
Comments: Very professional. I talked to their employees and they all agreed that they enjoyed working for Jim and Tim. I gave only rating I am waiting to see how it holds up.
Work Description: Concrete Patios, Walks & Steps - Install
Comments: He ruined my property. He keeps messaging telling me he is coming back to fix everything. He has yet to show his face. Cheap concrete used for my step. It has holes and rough areas. My lawn has concrete on it. He used a tarp with holes in it to mix the concrete. My path was promised to be cleared of grass to show all bricks. Not done. Concrete thrown in the woods on my property. I have pictures if you want them.
Work Description: Concrete Driveways/Floors - Install
Comments: Promptly contacted me and set up appointment for the next day. Understood the requirements of the job and gave a fair price. I have signed contract and am moving forward.
Work Description: Asphalt Sealing
Work Description: Asphalt Sealing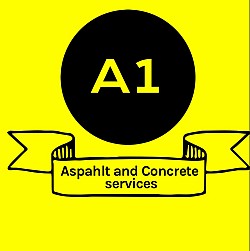 Thank u so much I thought I thanked u I'm sorry