Main Services: Electrical
Description: We are a Veteran Owned and Operated electrical company. We are located in Lake George, Colorado with an additional location in Colorado Springs, Colorado. We offer discounts to first responders, all military, and seniors. Free estimates! Licensed and Insured.
See More
2 Reviews
Review Me
Deborah Colorado Springs CO
Work Description: Water Heater
Comments: Homeowners beware he came to my house at noon Shane was supposed to show up at 8 o'clock He not only had to go back to home depot 4 different times he was at my house until 1:00 in the morning I had to get up at 5 o'clock to go to work I told him I wanted to pull a permit he didn't pull a permit hes an electrician not a plumber There's no reason they should have taken him 12 hours and he also there's a pipe at the top that it didn't even drain so so you couldn't get a good seal with the saw during because there was water still coming now
Season Colorado Springs CO
Work Description: Panel replacement and surge protector
Comments: Shane was extremely informative! He explained more then I wanted to hear but I'm thankful he did because I feel alot more knowledgeable on my homes electrical system! They were not the cheapest company that I received offers from but they were definitely the most upfront and honest. I've already referred them to my neighbor and hope that works out for them both! I'll continue to use and refer them from here on out! Thank you Shane!!!!!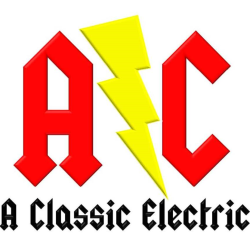 Thank you so much for the wonderful review, we appreciate you so much!