Main Services: Heating & Air Conditioning
Description: Heating and Air Conditioning

Here at 5280 Heating & Air Conditioning, we are and have been serving the Denver metro area for over 20 years. I take professional pride in each and every job. No matter what your home needs to keep you comfortable, we have you covered. Most importantly, we just love to fix things!

Apply for financing today! with Lendmark Financial

Provider ID: 3802054

City License's: Aurora #201480472000CL, Denver #244155, Englewood #E01HVAC, Broomfield #OL1410725, Arvada #19888, Cenntinial #CEN1408552

We Proudly Offer:
Free Estimates / Financing
Air Conditioning Repair and Replacement
Furnace Repair & Replacement
Air Purification / Humidification
High Efficiency Heating and Cooling Services
Residential
What sets us apart from other contractors: Experience with a streamlined cost saving system.
We are best known for: Quality installations, great service and superior communications
See More
10 Reviews
Review Me
Steve Perin Steve Centennial CO
Work Description: Central A/C - Install/Replace
Comments: They showed up when they said that they would and had both the A/C and the furnace installed and running in about 3 to 4 hours. They cleaned up any mess as well. I got their top of the line trane systems for $2,000 less than a competitor that only offered the carrier brand.
Work Description: Furnace/Heating System - Repair/Service
Comments: 5280 Heating and A/C called within one minute of me entering that I needed HVAC help on your website.

I think that another of the companies called shortly after that, but I was still talking to '5280'.

5280 came out that afternoon and fixed my problem. But an exam showed that the heat exchanger was on it's 'last legs'. They came out the next day, and installed a new Trane furnace. We were happy with their service.
Work Description: Gas Furnace - Install
Work Description: Replaced furnace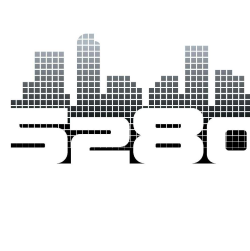 Hi, do strive to be on time, but in our busy times of year and particularly traveling to your area, far outside the Denver Metro, we do occasionally get behind. Our installation staff, I believe, rescheduled to a saturday (outside normal business hours) to remain accommodating. Sorry again!
Work Description: Checking furnace for CO leak
Comments: Brenton was great. He was friendly and knowledgeable. I would highly recommend this company.
Work Description: furnace replacement
Comments: friendly, timely, good price and done well
Work Description: Existing furnace quit when temps went below zero.
Comments: Climate Pro responded within the hour of my request. They came out the same day. Their bid was much less than their competitors for the same unit (90% efficient furnace made by Standard) and was installed three days later. Excellent job. Qualified technicians, polite and hard working. Highly recommended.
Work Description: Furnace replacement
Comments: The followed up the next day and were
on time and provided an estimate that
was within my budget, to the point and
no hard sell.
Work Description: 5280 Heating & Air Conditioning installed a brand new air conditioning system.
Comments: They are totally professional. I am 100% satisfied.
Work Description: Brenton installed a furnace and hot water heater.
Comments: I would absolutely recommend him. He does great work.