Main Services: Heating, Ventilation, Air Conditioning, Refrigeration
Description: Here at 480 Mechanical we strive for perfection. You call, we answer. You email, we respond shortly. You book a job, we show up on time. We have a structured standard operating procedure for every step of the business. That means a headache free experience for you! Our technicians are highly trained and qualified to help with all of your heating and cooling needs! Our service will fix your a/c or heating system guaranteed and our system replacements are second to none!
Service Area: Queen Creek, Tempe, Mesa, Sacaton, Chandler, Higley, Scottsdale, Fountain Hills, Phoenix, Paradise Valley, Chandler Heights, Gilbert, Apache Junction
What sets us apart from other contractors: Our attention to detail in service and system replacements is what makes us the best!
We are best known for: Prompt service, fast solutions, reliable work, and friendly faces!
See More
23 Reviews
Review Me
Work Description: AC Repair
Comments: We used 480 Mechanical when our AC unit went out in the middle of the hot summer. They were incredibly responsive, came out and got it fixed in no time. I could not be happier with my service.
Work Description: New ACs and Furnace
Comments: 480 Mechanical is your go to hvac company! Very glad to have met Dominic, he is readily available and quick to respond. Cannot beat his service!
Work Description: Ac replacement
Comments: Extremely professional and timely. Did a fantastic job installing my new AC unit completed it in two hours, which was insane. Not to mention having the unit in stock for quick installation.
Work Description: Two new units
Comments: Very competitive pricing with over the top exceptional service. They will be your heating/cooling family for life.
Work Description: Portable AC Rental
Comments: My AC went out Friday evening and I had to wait for a part to be ordered. 480 Mechanical was able to come out quickly and set up a portable AC so we could stay cool while we waited. I was so happy this was a service they offered. It was a quick, easy and affordable option. I will definitely be using them again.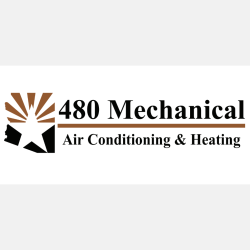 Thank you Stephanie!
Work Description: A/C Repair
Comments: Great and fast service! Our A/C went out on a Sunday evening. 480 Mechanical responded quickly and the issue was fixed in less than 24 hours. Very knowledgeable and thorough. I definitely recommend!
Work Description: AC Motor Replacement
Comments: 1 of our units had an a/c motor go bad during a head advisory and we have babies, they were here in less than 24 hours and proceeded to provide stellar service. It feels like both units work a lot better now!
Work Description: Tune up
Comments: Professional, courteous and affordable. Customer service was great, Artie was so nice to talk to on the phone, and Dominic was quick and efficient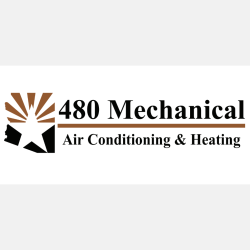 Thank you Briana!
Work Description: Ac install
Comments: Awesome family owned company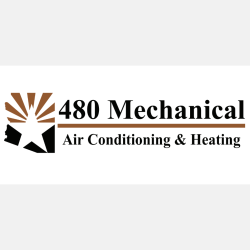 Thank you! We appreciate your kind words!
Work Description: A/C repair
Comments: Arrived when he said he would. He, Jarrett was very professional and able to get our system running again.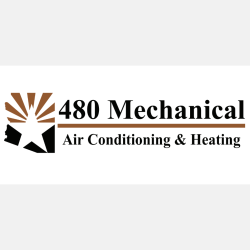 Thank you Linda!
Work Description: Central A/C - Repair/Service
Comments: Good choice!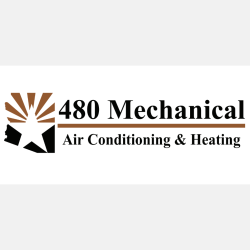 Thank you Travis! We're always here if you need us. :)
Work Description: Installation of AC and Heater
Comments: Excellent service from first phone call with Artie.Dominic and Artie were great to work with. The installation went great Raymond and Roy were fast and efficient and cleaned up everything after job was done. Heck Raymond even removed a surprised visitor under the old AC a SNAKE ewww. I was impressed with everything.I highly recommend this company and will hand out there cards to anyone in need. Its hard to find trustworthy people now days and they earned my trust. Thank you for everything 480 Mechanical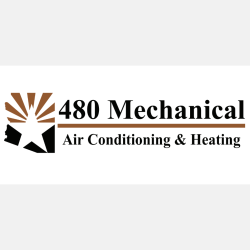 Thank you Jodie!
Work Description: Definition of Top Notch Choice
Comments: I rarely - if ever - take the time to submit a review or even take the survey after the fact. But Finding professional help for normal folk like me is often a mix of overwhelming confusion and frustration when determining where or who we go to professional help on a crucial element to the house. And as a new homeowner with so many HVAC company options to consider along with little time just adds to stress of process.
Simply put - 480 Mechanical - not only went above and beyond in the delivery and quality of the service project - but they did what is often overlooked and undervalued by many professional companies - they made it feel like an easy and smooth process from start to finish.

Right off the bat they were a homerun choice - The customer team called and helped me quickly and calmly set an appt with them and was shocked when I realized they were able to schedule that very morning. I was expecting like a week or so wait at minimum. And to top it all off and seal the deal was the fact that their price rate for the fixed bid was nearly 30% lower than the next closest priced choice i received (and there were plenty!)I So a high quality customer experience happens when all that is combined along with the high quality and caliber of Dustin's expertise and service work provided. So I am extra appreciative and grateful for finding 480 Mechnical in the oftentimes confusing sea of companies to choose from
In conclusion - its always refreshing when expertise/customer service/ and price occurs that ultimately provides an excellent overall experience. I recommend Dominic and his team to anyone in the East Valley for any of their HVAC needs that arise. Easily a top notch choice.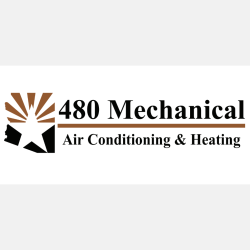 Thank you so much John! We appreciate your kind words!
Work Description: New air conditioning unit
Comments: We live in Colorado and have a vacation home in Arizona. We had no idea who to call about our broken air conditioner. We consulted Angie's List and we were put in touch with 480 Mechanical and I'm so glad. We were very pleased with everything about the company. I would highly recommend them.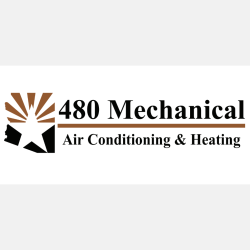 Thank you Angie!
Work Description: Furnace repair
Comments: I can't say enough good about this company and Dominic is the best. Professional. Knowledgeable. Thorough in explanation. Recommend them 200 per cent.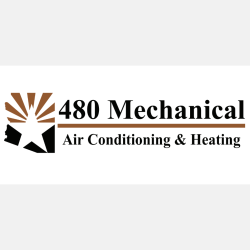 Thank you Clarene Brown, we appreciate your kind words!
Work Description: Central A/C - Install/Replace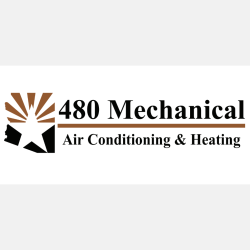 Thank you Dennis!
Work Description: Furnace/Heating System - Repair/Service
Comments: I'm glad I "got in on" your Nov. special. I'll find out if it works well, once the need for heat is here. Thanks---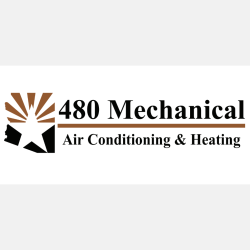 Thank you Virginia!
Work Description: Central A/C - Repair/Service
Comments: From the time entered my problem on the web, within a minute 480 Mechanical was on the phone with me. Within 30 minutes, the HVAC guy was here. Then he came to the door and explained the problem. It was a small part in the unit and he told me the price. Within 15 minutes of his arrival, the AC kicked on and I was in coolness again. I can't thank these fantastic people enough.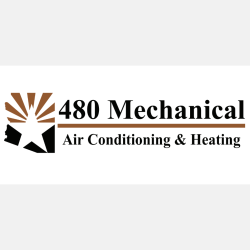 Thank you! We appreciate your kind review!
Work Description: ecobee
Comments: 480 Mechanical LLC, particularly Dominic, did an excellent job and was very professional and knowledgeable. I highly recommend 480 Mechanical.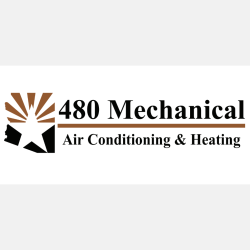 Thank you Andrew!
Work Description: Routine Maintenance
Comments: Excellent Customer Service, punctual, professional, fair, friendly, and fast. I have been working with the owner of this company for 4 years now, they were under a different name previously but I won't have anyone else work on my AC than 480 Mechanical, you can trust they will get the job done for you.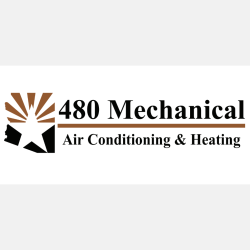 Thank you Roland!
Work Description: AC repair
Comments: Very kind people. They were compassionate and very helpful. They had my unit up and running in no time. I will only use them.
Work Description: Repair
Comments: Dominic and Artie are such a great team.They addressed my concerns and got my AC up and running in no time at all. Very pleased with my interaction with them. Would highly recommend, they will be my first call for any AC needs.
Work Description: AC service call
Comments: I called 480 mechanical because my unit was not blowing cold. They were compassionate and quick to help me out. They came out and fixed my unit in under 1 hour. THANK YOU!