Main Services: Interior and exterior Painting, Texture, Sheetrock,rotten wood replace.
Description: The woodlands-houston-champion forest-tomball-humble-king wood....Hi my name is Victor de la Cruz, I have many years of professional experience in residential and comercial painting.
My greatest satisfaction is when a client, says" It looks beautiful, thank you Victor" thats when I know I did a good job.
IN ALL THE WORK YOU ARE DOING,WORK THE BEST YOU CAN,WORK AS IF YOU WERE WORKING FOR THE LORD NOT FOR MEN''(colossian 3.23) 281-995-0793
please visit my website at www.universal-painting.com
See More
14 Reviews
Review Me
Work Description: Prompt, fast, Victor did a great job and cleaned up perfectly. He's coming back for more painting in the future.
Work Description: exterior paint
Comments: great job,replace rotten wood ,pressure washer and paint now looks diferent,fresh...
Work Description: Hired for exterior & interior painting. Punctual,polite,good price.
Comments: Work has not been completed as of yet.
Work Description: Wood paneling painted in livingroom with 15' vaulted ceilings and sheetrock repair in ceiling from hot water heater leak damage.
Comments: I cannot say enough wonderful things about Victor and his work! My home, built in 1982, had wood paneling in the livingroom, and detailed work in the trim and beams on the ceiling. The color I chose was a silvery gray, and Victor did an amazing job with the room, was courteous to my family, and had both my jobs done in 4 days! I am thrilled with my new space, exceeded my expectations! I have more paint jobs in the future and he will be who I call.
Work Description: Painted outside of h!ouse and one room inside also entry and stairway at daughters house.
Comments: Class act all the way! Excellent work, on time, clean and neat and very reasonable . Couldn't be more pleased!
Work Description: Painting bedrooms, hallway, trim and ceilings.
Comments: Love it, Victor did a great job!!!
Work Description: Painted our church fellowship hall, kitchen and restrooms.
Comments: I am extremely happy with Victor and Universal Painting. He called me within 5 minutes of my online request and was out right away to give us a bid. They offered a good price and was available to come out the next week. They did a great job and were so friendly. I can't say enough good about them. We will be using them again.
Work Description: Replaced some siding, caulked and painted exterior of house with excellent paint.
Comments: Reasonably priced, used Shermin Williams, washed house, caulked, replaced some siding, spray painted. Was here when he said he would, hard worker, good job. Excellent job, will recommend.
Work Description: 3 rooms painted, front door painted,2 rooms crown moulding added, and several misc areas for touchups.
Comments: victor is a true professional, very neat, courtious and gets the job done right. i will definately use him again.
Work Description: Removed/replace:
+ identified warped wood/boards
+ replace side garage door
+ power wash, chaulk, and paint entire house (wiood portions of 2 story brick house), and
* remove trash.
Comments: Job executed safely and timely. Experienced slight commuinication difficulyt due to language barrier (mine and his).
Very good job with positive outcome.

Best regard,

Satisfied Customer


Work Description: doors
exterior trim
indoor trim/wall boards
crown mouldings
Comments: After an extensive remodeling of kitchen, we needed interior and exterior trim painting. Victor worked fast and finished job in a timely fashion. He was a breath of fresh air after dealing with other painters. He cared about this work and image. I would use him again and recommend his work. Thank you, Victor.
Work Description: Remove wallpaper, make texture and paint my bathrooms
Comments: Excellent job, great transformation. Everything nice and neat. 100% satisfied.
Work Description: He takes care of my painting and plastering.
Comments: They have been great for me.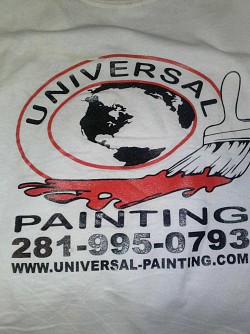 great job