Main Services: Septic and Plumbing
Description: FREE Estimates
We come to your location at No Charge to determine exactly what needs to be done and provide you with a Free Estimate for plumbing repairs, drain cleaning. You know the complete price before we perform any work.


Plumbing, heating and cooling systems do not fail only Monday - Friday, between 7am and 5pm! Nights or weekends are no problem with our fast emergency service. We are there when you need us.

We do not have overtime charges. It's the same price day or night and even on holidays. We look out for you and value your business. Call anytime for your plumbing, drain cleaning and repairs.
Service Area: Rio Verde, Higley, Scottsdale, Bapchule, Mesa, Chandler Heights, Queen Creek, Phoenix, Fort Mcdowell, Apache Junction, Gilbert, Fountain Hills, Sacaton, Tortilla Flat, Paradise Valley, Chandler, Tempe
See More
7 Reviews
Review Me
Work Description: Pump Out a Septic Tank
Work Description: 1-800-Plumber handle all our HVAC and plumbing needs.
Comments: We have used them for several years and are very happy with them. The owner is very responsive to our needs and the guys do great work.
Work Description: On time and diagnosed the problem within 15 minutes. Replaced both very old toilets. Work completed the same day.

Work was completed to my satisfaction.
Work Description: Came out the same day to do an estimate. It was far from free - charged us $450.00 just to diagnose the problems and come to the same conclusion as the earlier company who didn't charge us anything.
Comments: They didn't call us until late the next morning discussing options -meanwhile we have a pump system that is non-functioning. The field reps were good and professional - the owner/managers in the office were rude and short with me. We selected a different company.
Work Description: Replaced a water heater.
Comments: Seemed to do a good job. Although they quoted one price installed and it ended up to be 100 dollars more because they replaced hoses to attach to the water heater and said that was extra.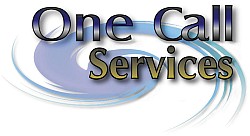 I appreciate the feedback on your water heater installation but I do not believe we performed the work for you. We did provide you with an accurate written estimate on August 27th and I'm sure we included all required material and labor for a complete job. Please let me know if this is not accurate. Thank you for your feedback. Glen Steiner, Owner One Call Plumbing Services 480-659-2243 www.azplumbers.com
Work Description:

pipe repair
Comments:
Excelent and honest service