Stylish Wallpaper Ideas
There are so many great wallpapers out on the market these days that are bold and graphic, or soft and romantic. Basically, there is something for everyone. And these days, wallpapers aren't just for walls. Let's check out some great wallpaper ideas from around the Web: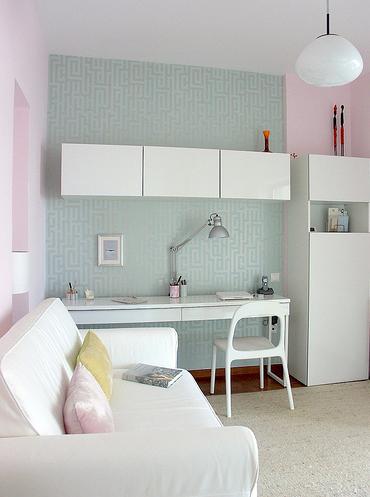 This all-white space is given a great focal point with a fantastic graphic wallpaper on the desk wall. This is a guest room with office space and the wallpaper creates a separate "zone" from the rest of the room.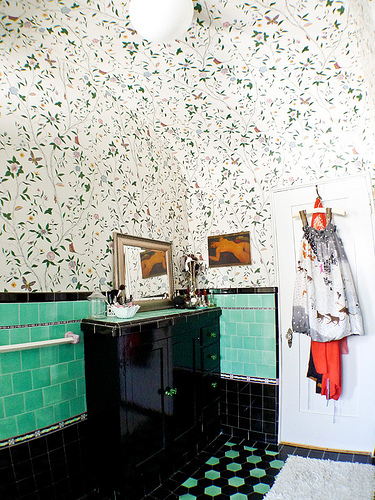 A bathroom with its original and colorful vintage tile remains fresh with its timeless (and also vintage) floral wallpaper. At first glance, this looks like brand new paper, but in fact, it dates to the 1920s.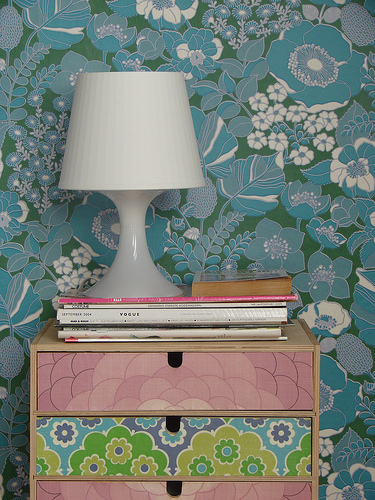 Here is a fantastic mix of different wallpapers on the wall and the drawers of the small bureau. This is a great example of how you can use small pieces of different papers to dress up an old piece of furniture. And it's easier and cleaner than painting!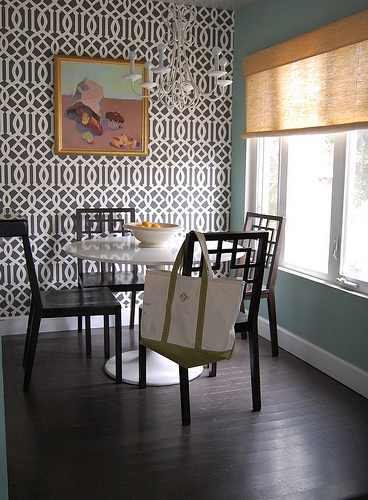 Here is another great example of using wallpaper only on an accent wall. This Kelly Wearstler "Imperial Trellis" wallpaper is so bold that it might be too much on all four walls. But on one wall, it adds just the right amount of drama to a clean, modern room.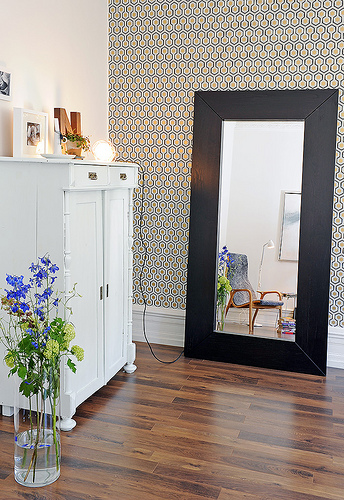 This medium-scale, highly graphic wallpaper would definitely be too much on all four walls, but as an accent wall, it provides movement and pizzazz to an otherwise simple space.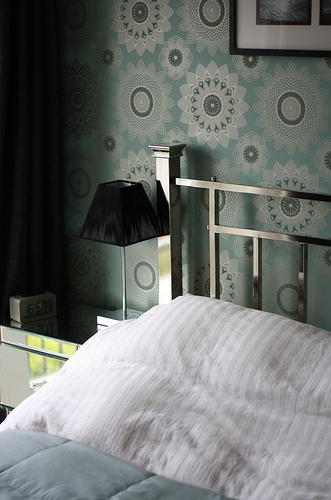 This beautiful and whimsical wallpaper serves as a fantastic background to a modern stainless steel bed and side table. The whimsy of the pattern and the blue/green color soften the hard lines of the graphic bed frame.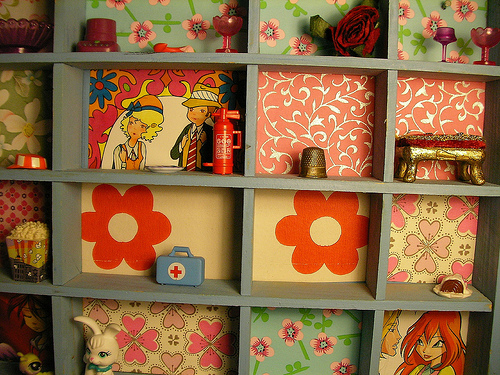 Here is another great use of small pieces of vintage or new wallpaper. A flea market display case is given new life with a multi-colored and patterned background. An easy DIY project!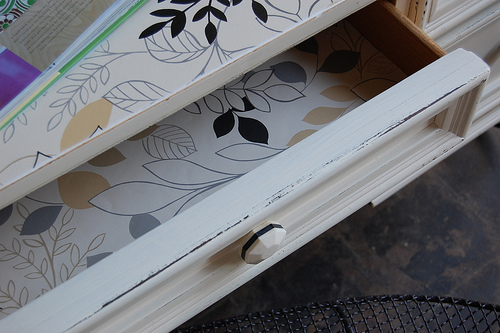 Dress up your dresser or desk drawers with sheets of great wallpaper. No paste needed!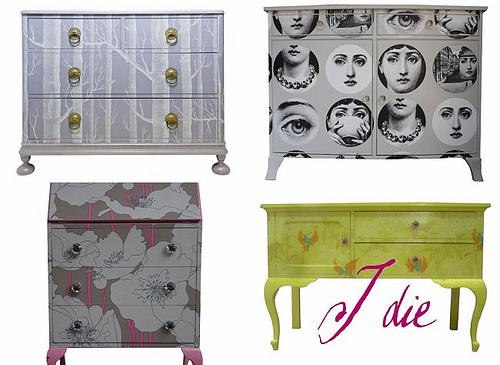 Wallpapers aren't just for the backs of cabinets or insides of drawers: Battered old bureaus will be chic works of art with just a little planning and a roll of your favorite wallpaper.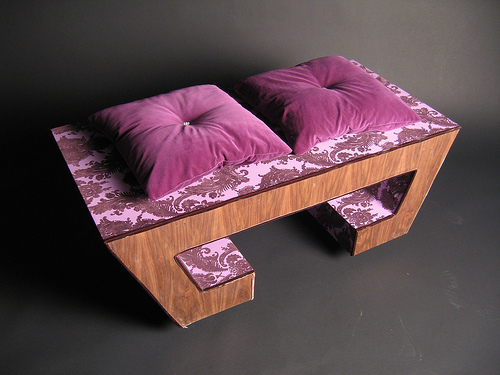 Create one-of-a-kind works of furniture art with unusual placement of wallpaper, mixed with coordinating upholstery. This is one of the most unique wallpaper ideas I've seen.
This raw attic space is given a new level of refinement with the application of a clean and classic Chinoiserie-style wallpaper.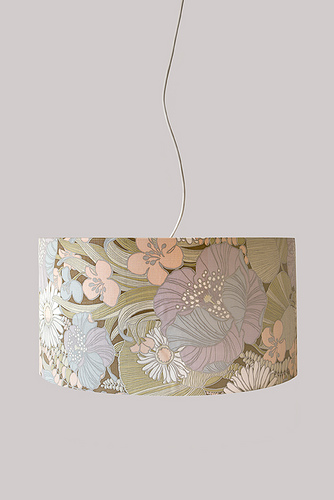 Afraid to go big with pattern? Try adding a graphic paper to a simple white drum shade for special flair.
Wallpaper is super hot right now, but it can be very expensive, not to mention nerve-wracking when it comes to covering an entire room! But covering smaller areas, from lampshades to accent walls, will bring in a fantastic graphic element to your space that is both modern and fresh.
Looking for a Pro? Call us at (866) 441-6648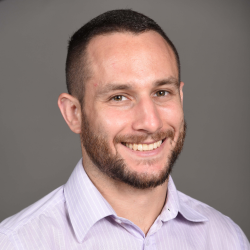 Top Cities Covered by our Painters