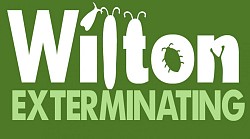 Prescreened by Networx
Wilton Exterminating Services Inc.

License:

JP2607

Main Services:

Residential and Commercial Pest and Termite Control, Lawn Care

Years In Business:

38

Company Overview:

Our company is Licensed, Insured and Certified and Family owned and operated. We have 95 years combined experience in Pest Control. All of our Service Technicians are uniformed. You'll know you are receiving quality service when you see the name, Wilton Exterminating at your door. Bill Wilton is a certified operator. There are only a few Certified Operators in the Sate of Florida. Certified Operators and Technicians are required to have training every year in the form of Continuing Education classes. Our company is fully certified in all of areas of pest control, termite control, and lawn care.

Website:

http://www.pleasebugus.com
Reviews By Customers
Review by: J. Z.
Work Description: Spray insecticide to eliminate roaches.
Comments: The technician was prompt, professional and careful in his work. He explained what he would do and when he would return for the second treatment. Well done!
Review by: J. R.
Work Description: Pest Inspection for a Refinance
Comments: They contacted me immediately when I e-mailed them late at night. Within a day they came out and did a complete inspection without delay. I would recommend using them.
Review by: F. L. C.
Work Description: Termite expection.
Comments: This company is fast and suficion on their jobs. I will recomend it as a responsable, company. Thank u Mrs. Joyce.
Review by: K. G.
Work Description: monthly service
Comments: We have had their service for over 25 years and have been completely satisfied. All the technitions are punctual, friendly, and know their business. We highly recommend them!
Review by: G. S.
Work Description: Termite inspection
Review by: Y.
Work Description: I had something living in my garage. I thought it might be a possum. He came quickly, he checked it out , found it and got it out without hurting it-I didn't want it killed , just out of my house. He left some bait in case there were additional smaller critters and told me he would come back out if I saw anything or if anything died in there. I have an aversion to dead things .
Comments: Kipp was very nice and thorough . He fixed the problem, quickly and he showed up when he told me he would, so I didn't have to wait forever. Plus, you can't beat the price. Good service, good price, I liked them very much .
Review by: J.
Work Description: Complete pest control service of the inside and outside of the house
Comments: Profesional, knowledgeable & customer friendly, I would recommend there services
Review by: M. I.
Work Description: Carpenter ant removal. They did a very good and timely job. I am well satisfied.
Review by: E. T.
Work Description: Pest Control - inside and outside
Comments: Neither Falcon or Drake have ever called me. Wilton called me within minutes of submitting my request to your website.
Review by: R. K.
Review by: E. M.