`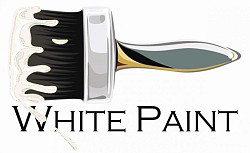 Prescreened by Networx
White Paint

License:

WHITEP*896NQ

Years In Business:

2007

Company Overview:

Located in Kirkland, Washington, White Paint is a full-service painting, cleaning and restoration company specializing in mold eradication. Services are available for residential and commercial customers and we ensure your complete satisfaction with every job we complete.

Backed by 22 years of experience, we have what it takes to provide first-class services without extravagant fees and our owner is on-site for every job to answer any questions or concerns you may have. Whether you are in need of custom interior and exterior painting, cleaning, deck renovation, or mold eradication, you can rely on our team for prompt and professional service.

Website:

http://www.white-paint.net
Reviews By Customers
Review by: Jackie Thompson
Work Description: Apartment Maintenance - Painting
Comments: White Paint is the best paint company I have ever used. They are fast, friendly and professional. They always schedule me right away for all my property management needs. Quick unit turn overs, Cabinet restoration, steam cleaning.
Review by: William Stacy from Seattle WA
Work Description: Large amount of wood replacement, refinishing, and all exterior painting of four colors on a 3 story Victorian House on Capitol Hill.
Comments: Lots of personal attention. Great prep work and painting job. Did work on time and within budget.
Review by: Don Lykness
Work Description: He has primed the inside of houses, and painted the exterior of houses as well.
Comments: Kerry has done many jobs for me inside and out. He always does a great job.