`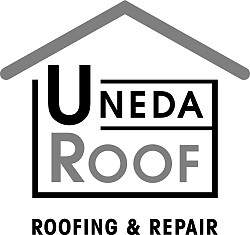 CKG Contractors INC.
CKG Contractors INC.

License:

13VH01320200

Years In Business:

1999

Company Overview:

Uneda Roof, Inc., is a neighborhood contractor serving the Morris County, NJ, area since 1999. We specialize in all types of roof installations, including wood, asphalt shingle, and flat roofs.

We offer fair pricing, friendly support, and technical mastery on every job. We pride ourselves on our attention to safety and neatness.

We're very proud of our employees. Employees are carefully selected and screened, and we require them to be industry certified before they begin their first job with us. This ensures that you get the best service possible.

We're licensed, bonded, and insured in all the locations where we do business. Please call our office if you'd like to get our license number and regulatory compliance information.

Lastly, we're pleased to announce that in our continued goal to serve our community with the best materials and services available, we've expanded our business to include gutter cleaning, gutter installation and repair, vinyl siding installation, and window and sliding door installation.

With this in mind, we've formed the companies Resilient Roof Coatings and Jersey Roof Cleaners as a way of expanding the range of services we can provide, with the same commitment to quality and customer service you've come to expect from Uneda Roof.

For a comprehensive evaluation of your home improvement needs, call the professionals at Gutter Express, Uneda Roof, and Window Pros — three companies with one goal: To exceed your expecations.

We look forward to hearing from you.
Reviews By Customers
Review by: Ada Rosen
Work Description: He put up a flat roof.
Comments: Chris is wonderful. He is a great guy and I have a lot of faith in him.