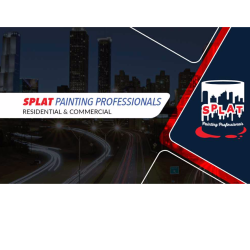 Splat Painting Professionals
Overview
Reviews

(1)

Photos

(30)
Main Services:
Interior Painting, Drywall hang & repair, cabinet painting + resurfacing, wood floor staining, concrete floor painti...
>>
Shavel Ohia Acworth GA
Work Description: Room and hallway painted
Comments: Terrible not professional at all. They left paint all over my carpet. They were 3 hours late and the job looks like and amateur did it. I wouldn't recommend to anyone.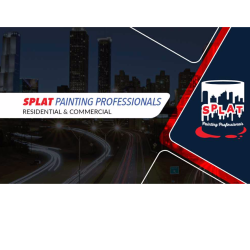 Dear Shavel, Im so sorry to hear about your unfortunate experience. That was truly not our intentions. We really do appreciate your feedback, and hope you do give us the chance to make it right for future plans with you. I would also like to take a moment to comment on your points. For years we have had an excellent masking team that covers every inch of property including floors & furniture that do not require paint unless the client says otherwise. In our initial conversation before painting begun at the location we had our masking person start masking the entire 100sqft area. However, you stated to the contractor that you would be replacing your carpet for newer ones therefore there was no need to cover your floors. We did exactly as asked. Again I'm sorry this experience has affected you and could have have easily been avoided. In the future we will practice better communication explaining the outcomes to clients about the possibilities of unmasking floors. I do hope you don't judge the entire company by this one experience. Feel free to reach out to me directly if you ever have any questions or comments, or if there is anything we can do to help remedy your experience. Thank you again for your feedback.