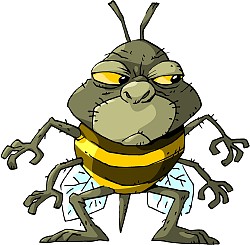 Loudoun Lawn & Pest Management
Loudoun Lawn & Pest Management

Main Services:

Termite, Pest and Wildlife Control....Lawn Care Programs

In Business Since:

2007

Company Overview:

Loudoun Lawn & Pest Management is a local family owned and operated company that guarantees fast, friendly and reliable service.

Our family of certified technicians will go out of there way to ensure that you receive the most pleasurable experience posssible and provide you with the most cost effective solution to your pest problem.

Loudoun Lawn & Pest Management is a fully licensed and insured company with a proven track record for solving the toughest problems, we pick up where most others leave off. We are fully accredited with the "Better Business Bureau" and members of the National Pest Management Association.

MISSION STATEMENT

*We are determined to become our community's premier pest control and lawn care company

*We will provide a service of the highest level of quality at a competitive price

*Our customers are the source of our success and we will strive for complete customer satisfaction

*We are dedicated to providing quality service through tehnological innovation and continuing education
Reviews By Customers
Review by: Priscilla from Chantilly VA
Work Description: Flea control
Review by: Ladan from Arlington VA
Work Description: Preventive treatment for ants and mites.
Review by: Robert Gonzales from Burke VA
Work Description: Rodent extermination
Comments: Great job !!!
Review by: Stewart Hammond from Warrenton VA
Work Description: Excellent
Comments: Well Done
Review by: David Bradfield
Work Description: They eliminated ants and mice.
Comments: I am very satisfied with them.
Review by: Laura M
Work Description: Mosquito Treatment Program
Comments: Every year our lawn is taken over by Asian Tiger Mosquitoes, We have tried other services with poor results. Casey And his team at Loudoun Lawn & Pest Management are the only people that can get rid of our mosquitoes. Thanks Casey its nice to have use of our back yard again
Review by: Brett Mosel from Woodbridge VA
Work Description: In the midst of a difficult eviction, I found myself with a house in need of many repairs and overrun with mice and roaches. To walk into the house took courage and determination. Casey Jones arrived punctually, professionally assessed the extent of infestation, the necessary methods for resolution, composed a contract and presented a plan. The need for the recommendation of primary house cleaning and the Labor Day weekend determined the first date of extermination service. The day of Casey's first return to the house he called with confirmation and an updated assessment of this issue and the next step in his plan.
Comments: I wish to say that through a challenging and anxiety producing time, Casey Jones is one of the lights in my life. The service he represents is one of the most valuable to restore the health and function of a house basely abused. He is a personable gentleman and the epitome of professionalism, reliability and integrity. These things, the people around me are quick to emphasize as the real important and businesslike but the kindness of Casey Jones is the most important thing I will remember in this ordeal.
Review by: Elena Febbraro from Alexandria VA
Work Description: Set up mouse traps and sprayed outside.
Comments: Very friendly and accomodating.
Loudoun Lawn & Pest Management Replied:
Thank you so much for the kind words, please feel free to call me anytime if you have any questions or concerns
Review by: Customer
Comments: I did not select Loudoun Lawn & Pest Management as I chose to do go with a different contractor. Casey was, however, extremely professional and his price was quite reasonable. If my current contractor does not live up to expectations, I will be calling Casey in to save the day.
Loudoun Lawn & Pest Management Replied:
The most important thing is that you find a company that you trust and can build a personal business relationship with, please feel free to call me if I can be of any further assistance. Thank you!