`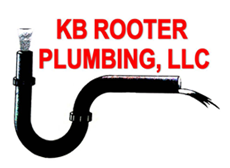 KB Rooter Plumbing, LLC
KB Rooter Plumbing, LLC

License:

PLM.0204743-P1

Years In Business:

2008

Company Overview:

KB Rooter Plumbing & Heating. With over 15 years of industry experience, KB Rooter Plumbing & Heating has established itself as a services leader in the Hartford, CT area. We specialize in plumbing, drain cleaning and home remodeling and our courteous and knowledgeable experts are dedicated to providing premiere-quality work at reasonable prices.

KB Rooter Plumbing & Heating's Services Include:

Plumbing & Heating - toilets, tubs, disposals
Bathroom & kitchen remodeling - framing, installation, ventilation, and more
Drain cleaning - sink lines, shower drains, sewer lines

We take pride in our work and treat each client's home as if it were our own. At KB Rooter Plumbing & Heating, no job is complete until the homeowner is happy. Talk to us about our free estimates, senior discounts and customer guarantees.

Contact KB Rooter Plumbing & Heating today at (860)989-8389 to schedule an appointment.
Reviews By Customers
Review by: clinton simmons sr
Work Description: Replace pressure tank on furance.
Comments: KB did a very good and very clean and on time job. Will hire for any other plumbing job.
Review by: Donna Boyington
Work Description: Replaced leaking drain system under second floor bath tub
Comments: Kurt the Plumber is my hero! He arrived on time, did the job and came in on the quote price. I will definitely call him again as we are not very good plumbers in this house and it is fabulous to be able to trust someone to do the job right. Thanks again!
Review by: Bryant Andrews, Andrews Properties
Work Description: Replaced corroded lavatory valve
Comments: Arrived as scheduled, did an efficient job, cleaned up perfectly.
Review by: John E. Dolan from Rocky Hill CT
Work Description: .Install a kitchen disposal and replace the cabinet floor with new wood that is standard for under sink cabinet. Polyurethaned the wood after doing the carpentry Before all this he had to remove all the rotten wood from the floor of cabinet.
Comments: Very pleased with this young man who was so polite and neat and extremely competent. Plan to use his services in the future if needed. .
Review by: Alice Juzyn from Suffield CT
Work Description: Toilet install Sink install Sink removal
Review by: sheryl acevedo from Torrington CT
Work Description: Main Line clog. Tech ran the snake completely through the entire system and out to the street. Stated the system probably had never been cleaned out.
Comments: Tech was very professional, and knew just what to do. Took great pride in his work & cleaned up when completed.
Review by: Mike Johnson
Work Description: They replaced a hot water tank.
Comments: Their service was very good. I would use KB Rooter Plumbing again.