`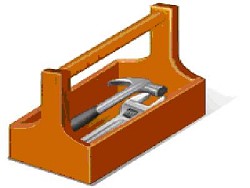 Hi-Tech Contractors & Development Corp.
Hi-Tech Contractors & Development Corp.

License:

35-3329519

Main Services:

All Framing, Concrete, plumbing, electrical, roofing, gutters, complete renovations, hard wood floors, ceramic tile, lament flooring

Years In Business:

1990

Company Overview:

Hi-Tech Contractors & Development is the leader of the pack when it comes to construction. For over 18 years we've been proudly serving the Chicago area, offering a myriad of services for residential and commercial customers. No matter what project you have in mind, we will complete it promptly, efficiently and to your complete satisfaction. We do all types of carpentry work, from finish carpentry to repairs. We also have licensed teams of plumbers, electricians, and roofers on hand. So whatever you need, from a leaky faucet to getting your house remodeled, we are the only contractor you will ever need. And everything is done in-house. We never use subcontractors, so you will know exactly who you are dealing with: a locally owned and operated general contractor. Give us a call today for your free estimate!