`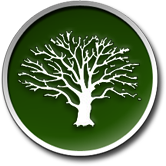 Grass Masters
Grass Masters

Main Services:

Design, Maintain, Install

Years In Business:

2004

Awards:

Landscape Designs and Seasonal Flowers

Company Overview:

Grass Masters & Designs Inc. is a full service landscape and lawn maintenance company located in Dallas Georgia. Grass Masters & Designs specializes in Pavers, Stone & Masonry Work. We offer commercial and residential lawn maintenance services to all of Metro Atlanta, and we strive to achieve the highest quality and service for all of our customers. For many years, Grass Masters & Designs has provided exceptional work and craftsmanship for our commercial and residential customers. Grass Masters & Designs services include landscape design, landscape installations, retaining walls, pavers and pool decks, stone patios and walls, water features, lighting, irrigation repair and installation, landscaping, lawn maintenance and provides services to all of the metro Atlanta. We install many different types of quality landscapes and we can custom design one just for you. We are fully Insured with workers comp and general liability insurance, and our staff works very hard to achieve all of our customers needs. All of our crews are led with an experienced foreman. Let Grass Masters & Designs Inc. create the landscape you have always wanted! Call us today for your free estimate.
Reviews By Customers
Review by: Eric Mansfield
Work Description: Joseph has done lots of landscaping around my house, including retaining walls.
Comments: I am real happy with his work. His crew are real friendly people.
Review by: Mrs Barrett
Work Description: Landscaping, Retaining Wall, Stone Patio Irrigation, Sod and design
Comments: They did a great job my yard needed a lot of work. They installed a stone paito, landscaping and my yard looks great. This company has great ideas and has quality work.