`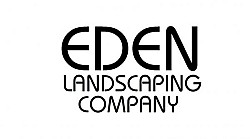 Prescreened by Networx
Eden Landscaping Company

License:

HIC Reg #PA044960

Main Services:

Residential and Commercial Landscaping

Years In Business:

1968

Awards:

Angie's List Super Service Award 2013 & 2014

Company Overview:

We offer our clients peace of mind, knowing that their services are in the hands of landscape professionals.

From the initial contact, through the consultation and design, and throughout the installation process, your project will be under the constant supervision of the owner. Our clients appreciate this hands-on approach, and are more comfortable knowing that their work is not just 'one of many' on a list. A recent client survey praised us for our "reliability, knowledge, and expertise". Our professional, service-oriented approach to our work gains us new, long-term clients every new season.

Our friendly staff and attention to detail have earned us a great reputation with both our clients and our peers. Learn why smart consumers have been choosing EDEN LANDSCAPING COMPANY since 1968. Please feel free to view our site, and contact us with any questions you may have.

Website:

http://www.edenlandscapingco.com
Reviews By Customers
Review by: Kim
Work Description: Eden removed existing plants and shrubs from the front of our house, replanted a new mixture of plants/shrubs, edged beds and remulched.
Comments: Eric and his crew did an excellent job! He sent us links/photos of plants to help us decide what we liked prior to starting the job. They were timely, professional and provided us with new curb appeal! We would highly recommend.
Eden Landscaping Company Replied:
We really enjoy doing renovations of existing landscapes, and it's even better when our clients are as excited with the results as we were. Our employees are proud of their work, and kudos from clients make it even better!
Review by: Jan Muhic
Work Description: Landscaping
Comments: Great job removing old shrubs and replanting. New maple tree was put in, beds were edged and mulch was added. Nice work!
Review by: Marge
Work Description: Landscaping
Comments: We were very pleased with the work. One and one half days and it was completed. Eric picked some shrubs and I picked the rest of the bushes. It came in under the estimated price. Looks great!
Review by: Marie
Work Description: Inherited pond rehab
Comments: I just bought a house that had a pond self-installed by the previous owners, Eric, owner of Eden landscaping punctually returned my phone calls and inspected the pond himself to evaluate the problems. Eric and his crew arrived on time and immediately began working. Eric hand selected some of the rocks from the quarry specifically for my pond, which shows me how passionate he is about his job. Slightly over 4 hours my pond was completed and looking so natural and authentic. I'm ectastic, and my fish are happy too. Eric and crew you are rock stars!!!! Thank you
Review by: Sheri Sturgis from Newtown PA
Work Description: Leaf removal
Comments: Eden Landscaping was great! They came early, did a wonderful job, and came in under the original estimate. I would strongly recommend them to anyone in need of landscape service, and will absolutely use them again!
Review by: Lynn & Len Gorlick
Work Description: Complete design & installation of landscaping in front of house.
Comments: Eric Tarr completely designed and installed all the landscaping in the front of our house. He furnished us with information, pictures and even a CD to help us choose the different bushes & shrubs, which we then were able to see at a local nursery. His communication with us was wonderful during every step of the process, whether in person, or on the phone. We are extremely satisfied with his work and would definitely recommend him to others. We are enjoying the new "look" of our home!
Review by: jen and kyle aptacy
Work Description: leveled previous beds, edged around property, layed soil in low spots, transfered slate and river rocks to other areas, weeded flower beds, removed ground cover, and mulched, .
Comments: we are completely impressed with with the service of eden landscaping. They were punctual and completed all of the projects in 3.5 hours. they were careful workers, strategic in their efforts, and everyone was polite. they really worked as a team, and our home has never looked so manicured and welcoming. we already have them scheduled for the second project, a slate patio! we highly recommend eden landscaping!
Review by: Stephanie Willard
Work Description: My entire front yard and the trees were consumed by feet and feet English Ivy. I wanted it removed and grass planted
Comments: Eric and his team were wonderful. It took 5 men for 5 hours straight to pull up the ivy. Eric kept me apprised of any problems he found throughout the day and explained to me each step they were completing. I would highly recommend Eden landscaping to anyone who is intersted in getting a job done right with an owner who is very honest and personable and reasonably priced. I would definately use Eden Landscaping again.
Review by: Ann Dinon
Work Description: Landscaping done by Eden Landscaping Co
Comments: Thank you for recommending Eden Landscaping to me. They finished the job on Sat. and I am very satisfied and pleased. I would readily recommend them to my neighbors and friends (sent to landscapingnetworx.com)
Review by: Janet Plata
Work Description: We had our pond and the front yard flower bed redone.
Comments: I first met Mr. Tarr from Eden Landscaping from the VOLUNTEER work he does for Green Care for Troops. Which is a volunteer service for families of troops that are deployed. He personally and one his guys showed up on a Sat/Sun morning did some weed eating and trimmed all the hedges. From the quick, efficient, excellent job they did on that i decided to have the pond and some landscaping in the front of the house done before my husband gets home. I was not sure what i wanted and they came in made suggestions. I AM VERY PLEASED with the work, with the time in which it was done and his eye for what would look good AND IT DOES. I recommend them to everyone who mentions they are going to have some landscaping work done. KUDOS TO EDEN LANDSCAPING!
Review by: Stephanie Willard from Levittown PA
Work Description: I've hired them to remove english ivy from the front yard and the trees
Comments: Eric got back to me right away, stopped by the house when he said he would and called me back with an estimate. He's the only company that I contacted who was responsive and his customer service was great!
Review by: Phil Voltz
Work Description: Completely relandscaped the front of our home.
Comments: Eden Landscaping did an excellent job both designing and installing the landscaping for the front of our home. We worked with them to design the plan, select the types of plants and were able to actually see the plants at the nursery that were going to be planted. The job was done professionally, completed on time and for a very reasonable price. Very high value for the money!