`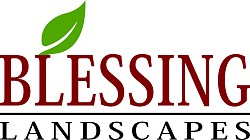 Blessing Landscapes
Blessing Landscapes

License:

7843

Main Services:

Construction (Paver Patio, Retaining Wall, Irrigation, Synlawn, Water Features, Gravel Paths, and more.

Years In Business:

1994

Company Overview:

To design and install a landscape environment that enhances your daily life. We use the natural flow of your existing surroundings to develop an atmosphere that relaxes the mind and pleases the sense; turning your garden, yard, or patio into a haven for yourself and your family.

Our landscape maintenance contracts are designed with your budget realities in mind and will help to relieve the worry of keeping up and cultivating your property over time. Blessing Landscapes listens to and works with your style, time, and budget to assist you in achieving your personal vision. With creativity, skill, and commitment we develop the ambiance you desire in that prized possession—your home.

We landscape in Portland, Gresham, Vancouver, and other surrounding areas. We occasionally go further out than that. Feel free to give us a call and we'll get an estimate out to you!
Reviews By Customers
Review by: Amy Barlow
Work Description: They re-landscaped our front yard, built a retaining wall, and installed some lighting.
Comments: We are very satisfied with Blessing Landscapes and would recommend them to others.