`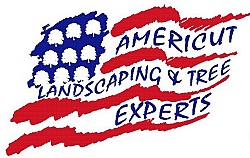 Americut Trees & Landscape Experts
Americut Trees & Landscape Experts

Main Services:

Tree/Landscape

Years In Business:

1981

Company Overview:

We offer a wide array of services to help create a beautiful outdoor living space.

*Start-to-finish landscape design
*Lawn renovation
*Tree pruning and removal
*Hard Landscape
*Retaining Wall
*Drainage





We are listed with the BBB and the Cherokee County Chamber of Commerce
Reviews By Customers
Review by: Americut Trees & Landscape Experts from Test AK
Work Description: October 28th 2013 Americut TREE SERVICE removed two 45\' Bradford Pear Trees from my back yard. Due to fencing and proximity to the house, the trees had to be removed in parts and hand carried over 100\' to the street, and then loaded. The crew was courteous, professional, no damage, and cleaned up everything. Extremely dependable and excellent service. I highly recommend them!
Review by: Mr. Edward
Work Description: He did lawn mowing and trimming.
Comments: Flavio does outstanding work. He would get the job done efficiently and was very courteous.
Americut Trees & Landscape Experts Replied:
Thank you For you business !!