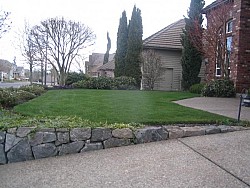 A Neighbors Envy
A Neighbors Envy

Main Services

Property Maintenance

Years In Business

16

Company Overview

A Neighbors Envy is a family owned and operated full service landscaping maintenance company serving Portland and the surrounding areas since 1999.

Our services include :
* Quality lawn services work
* Mowing, edging, leaf removal
* Fertilize lawn, trees, shrubs
* Prune and trim trees and shrubs
* Gutter Cleaning

If you have a lawn, but no time to maintain it, contact A Neighbors Envy. We will provide you with a one time service quote or a regular maintenance quote whether it is one time, weekly, bi-weekly, or monthly.

We pride ourselves on reliability and affordability and will gladly offer a free quote to any future clients. Please contact us if you are in need of an affordable way to maintain your lawn.
Reviews By Customers
Review by: Bill Addison
Work Description: Yard Maintained all year long.
Comments: He's a hard worker, professional. He's been maintaining our yard for 5-6 years now. we are very happy.
Review by: Bill Addison
Work Description: He takes care of my lawn and minor landscaping.
Comments: He gives very good service. A decent job for what I asked for.