`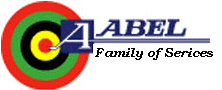 Prescreened by Networx
A-Abel Electric Inc.

License:

45204

Main Services:

Residential & Commercial Electrical

Years In Business:

1937

Company Overview:

Because It's Always Something! A Good Electrician is sometimes hard to find. Our customers frequently were in need of services, and we had to search for just the right fit for solving electric problems. Jacob Blommel joined the A-Abel Family of Services to add another important piece to the menu of services we provide. Jacob and his crew are dedicated to resolving residential & light commercial challenges – we are confident you'll be pleased with the experience when you need us.

Website:

http://www.a-abel.com
Reviews By Customers
Review by: Dylan Tittle from New Carlisle OH
Work Description: Fixed the issue, but took forever doing it.
Comments: I now have a hole in my wall that he didn't even bother to mention to me and got slammed with a huge bill because of labor... didn't even give me an estimate beforehand... He started working and I fell asleep because I work third shift. When I woke up, I ended up owing them $250, which was way more than I would have been willing to pay.
Review by: Bonnieclaire Snell from Dayton OH
Work Description: Est. for electric upgrade
Comments: Courteous, friendly, and knowledgeable service.
A-Abel Electric Inc. Replied:
We appreciate the opportunity and look forward to working with you .
Review by: Katie Carroll from Dayton OH
Work Description: Arrived on time and took care of the problem as well as explaining what caused it.Also gave an estimate on other work.
Comments: Installed new light fixture ballast and bulbs to kitchen fixture.
Review by: Bob Jimes from Dayton OH
Work Description: Service upgrade and new circuits
Comments: They did great work at a great price. I feel safer in my home now.
Review by: Larry Conger from Dayton OH
Work Description: Electric inspection
Comments: Jacob did a good jod thank you
Review by: Todd Wolfe from New Carlisle OH
Work Description: Troubleshooting faulty wire connection. Three ceiling lights and two outlets not functioning.
Comments: Mark did a very good job. Wore boot covers even though I told him they weren't necessary. He was very professional and personable; had a good knowledge of what he was doing and it was obvious that he has done it for quite some time. It didn't take long for him to find where the problem was and he repaired it very quickly. For not knowing the house and how the wiring was routed he found and repaired the problem within an hour. I would highly recommend Abel as they responded to my need immediately and were at my home the same day I had initially called when other companies wanted me to wait until the following week. Very satisfied and I now have an electrician that I will always turn to when needed.
Review by: Richard
Work Description: Wired up new rooms in my house with new panel and electric heat
Comments: Great all around experience. No hassle and worry free. I highly recommend A Abel to others.
Review by: chet bauch from Dayton OH
Review by: Sharon
Work Description: Installed a generator.
Comments: Really nice and professional.
Review by: Lauryl Firman
Work Description: Installed ceiling fans and updated lighting,
Comments: They did a great job! I will definetely use them for all of my electrical needs.