`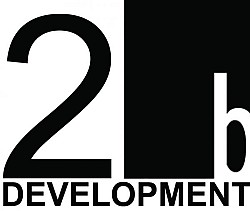 Roofing Windows & Siding by 2B Development Corp.

License:

13VH04370700

Main Services:

Exterior Remodeling - Roofing, Replacement Windows, Siding

Years In Business:

2002

Awards:

TOP 500 Remodeler 2012 and 2013 - by Qualified Remodeler Magazine

Company Overview:

"TOP 500 Remodeler 2012 & 2013" - by Qualified Remodeler Magazine
Let Roofing, Windows and Siding by 2B Development Corp. be your specialist! We take an energy efficient approach on every project. We specialize in exterior remodeling commercial and residential replacement windows, roofing, siding, 5", 6" and 7" seamless gutters and gutter protection. We perform quality work on every single project. Flat roofs, pitch roofs and steep roofs, total rehabs as well as additions and alterations. We also do re-roofing and can take care of waterproofing or coating your roof so that it is secure and leak-free. Roofing, Windows and Siding by 2B Development Corp.'s experienced craftsmen use only top-level materials, providing unparalleled service to our customers. Our company committed to providing superior workmanship in Jersey City, Short Hills, Morristown, Bloomfield, Englewood, Saddle River, Mahwah, Edison, New Brunswick. We service Northern and Central New Jersey. With over 15 years of experience in the industry, we are extremely reliable and offer a fast turnaround. Need a free estimate? Contact Roofing, Windows and Siding by 2B Development Corp. today! Visit us www.2bcorp.com

Website:

http://www.2bcorp.com
Reviews By Customers
Review by: Olaf Stechow from Montclair NJ
Work Description: Removing two layers of asphalt and one layer of cedar shakes, installing plywood sheathing and new asphalt shingles, incl. all flashings (approx. 16 SQ.)
Comments: We are very pleased with the Contractor's performance and would not hesitate to recommend them to anybody for similar work.
Review by: Mike
Work Description: Customer
Comments: This is just one of the better companies I have dealt, I really appreciate their service. Even with their pricing they were very fair compared to other locals. Locals should learn fom these guys. True professionals, I cant say enough good things. Thanks.
Review by: Phil
Work Description: Installation of new roof and vinyl replacement windows
Comments: Very knowledgeable staff. Prompt and neat. Will recommend.
Review by: Caroline S.
Work Description: Installation of new roof and replacement windows. March 2012
Comments: We highly recommend this company for such an outstanding job on our new roof and gorgeous replacement windows. They were on time and on budget. Very detail oriented.
Review by: Marianne Mecca from Elizabeth NJ
Work Description: New roof on house, garage and shed.
Comments: I'm completely satisfied with the work. The roof looks nice. The workers were prompt; they were here by 7:30-8am each morning. Everything was cleaned up. The owner visited the site 2-3 times to see how things were going. The Sales Representative was fantastic; he was either onsite or called and was attentive to the entire project.
Review by: Jim Zeis from Chester NJ
Work Description: Roofing estimate
Comments: Glad to have Bruce explain his roofing estimate
Review by: Nancy from Eatontown NJ
Work Description: repaired roof leak
Comments: I am thankful......!
Review by: Vickie Bellevue from Carteret NJ
Work Description: Complete remove and redo roof.
Comments: His presentation was the best i have ever seen.
Review by: John Rubinskyy
Work Description: Replacement of roof and siding.
Comments: Great communication and followup. House looks great. Overall experience A+
Review by: Dean Lerescu from Tenafly NJ
Work Description: Provide soffit and ridge ventilation on existing shingles roof New gutters and leaders maintaining the existing leaf guard
Comments: Estimate submitted by e-mail,adjusted by change order with explicit quantities & cost to match client requirements Attention to execution details All areas cleaned and debris removed as work progressed.
Roofing Windows & Siding by 2B Development Corp. Replied:
Great Customer! Hope to work with Mr. Lerescu on future projects.
Review by: Customer
Review by: Customer
Work Description: New Roof
Comments: Professional, on time, quality was excellent. Installed Timberline Ultra shingles with ridgevent and skylight. Will use again.
Review by: Customer
Work Description: Exterior house remodeling, new siding, new roof and new seamless gutters.
Comments: In the past decade we have worked with a number of roofing contractors on all kinds of projects. The experience we received on this project has been one of the smoothest jobs we have ever worked on. Entire team showed to be very courteous, knowledgeable and professional. This truly was a unique experience. We highly recommend 2B Development Corp. to anyone in need of siding, roofing and gutters. On our next project they will definitely be our 1st choice. Thank you - Martin & Deborah L..