The Pros and Cons of Painting Brick Surfaces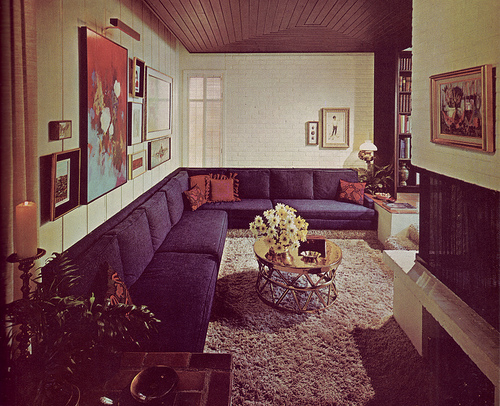 It's all over design blogs like Young House Love, but is painting your brick surfaces really a good move? On the surface, it's enticing: That ugly fireplace surround could become a high-style, bright white fireplace surround if you just slap some paint on it! Not so fast. Painting interior and exterior brick surfaces is not a simple task. Here are the pros and cons to weigh before painting a brick surface.
Painting Exterior Brick Surfaces
CONS: Painting exterior brick is a challenging painting project requiring a tremendous amount of preparation and physical labor. Research for the proper selection of products to clean and coat the brick surface should be done in advance, and I advise consulting with a local painting expert who understands your climate and the kind of bricks you have. Not all bricks are created equal! There are several different types, each needing a chemically compatible approach for prep and finish phases.
Efflorescence, the white power that forms from salts migrating to the surface must be removed with a wire brush. Dirt, mold and mildew should be cleaned off with a power washer using a high quality cleaning solution. If that doesn't do the trick, it may be necessary to sandblast to achieve an absolutely clean surface. Any residual mold will continue to grow.
Brick must be allowed to dry thoroughly for several days, even if it appears dry on the surface. If not completely dry, water will be trapped inside the brick. It will cause bubbling and peeling of the painted surface as efflorescence emerges.
Cracks and mortar should be in good repair. If not, repointing is necessary. In some cases, a brick conditioner should also be applied and also should be allowed to dry for several days.
Painting Interior Brick Surfaces
PROS: An exceptionally talented painter can make an old brick wall or fireplace look more modern and in some interior spaces, there's an advantage to painting dark bricks to brighten things up. In contrast to exterior brick, the process is easier, with less risk of damage.
Preparing interior brick for painting is also less labor intensive, requiring milder cleaning solutions to remove surface dirt, or soot around fireplaces. Cracks and defects in mortar can be filled with paintable silicone caulking or other latex fillers. Overall, painting an interior brick surface is less costly than an exterior brick surface.
CONS: "Once painted you can NEVER go back to [the] natural brick look again," said Woodbridge Environmental in an in-depth conversation on Hometalk.com about painting brick fireplace surrounds. The porous quality of brick means it will soak up paint like a sponge. Removing paint later is typically unsuccessful, as residual paint remains in nooks and crannies.
Although less physically demanding, painting an interior brick wall or fireplace is still time consuming. Paint can be rolled on to the surface of the brick, but a paintbrush must be used to paint mortar and to catch drips and areas where paint leaks out of pores. Attention to detail is critical - this is not the kind of paint job for a beginner or someone who prefers to make small improvements. In the same Hometalk conversation, experienced contractor Kevin Stevens recommended spraying as the best method for painting brick.
Expect to buy at least twice the amount of paint compared to painting a wall of the same size, including the appropriate cleaning solutions, primers and heavy duty paint brushes and rollers. High quality products are the only way to guarantee this type of improvement will look great for a long time.
Painted brick is as difficult to clean as regular brick. If you paint brick in a light color, it will require regular cleaning to keep it looking good. White or light-color brick shows dirt more than traditional colors and many people are not prepared for the required upkeep to keep it looking fresh.
Best advice: When in doubt, seek a consultation with a professional who can help you decide if this is something you want to tackle yourself. Painting brick looks easy, but it's a pretty nuanced project.
Laura Foster-Bobroff is a Networx - http://www.networx.com - writer. Get home & garden ideas like this - http://www.networx.com/article/the-pros-and-cons-of-painting-brick-surf - on Networx.
Related Articles
Top Cities Covered by our Painters