---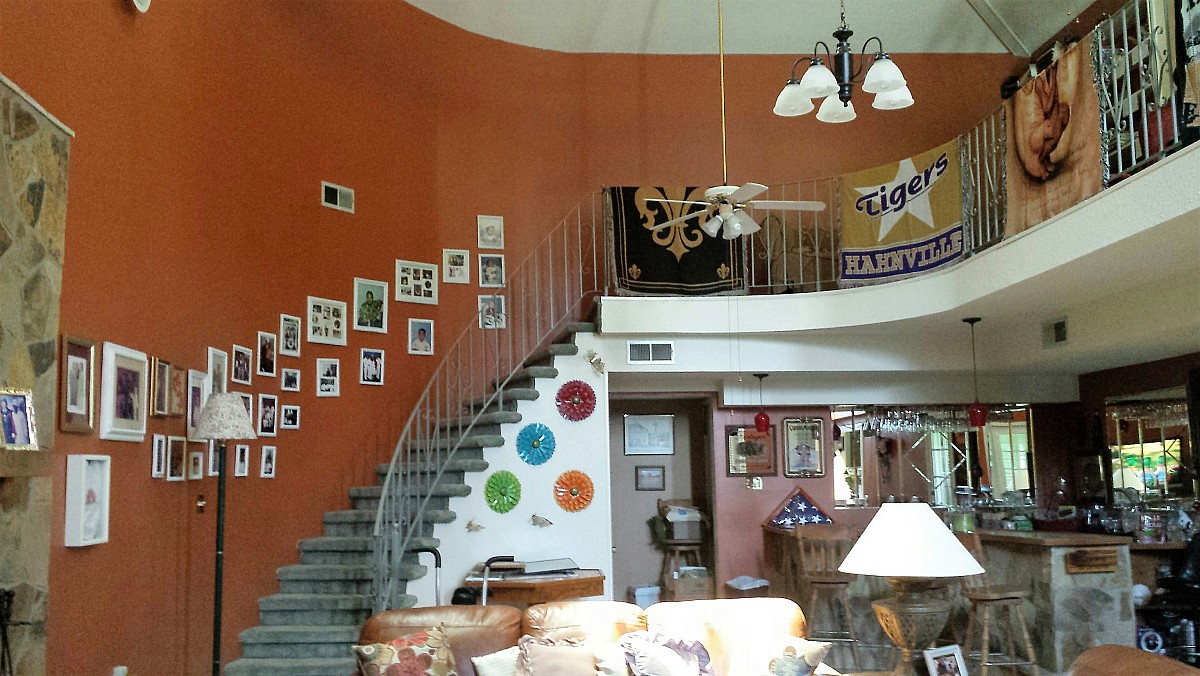 Our great room had last been painted about 20 years ago ... at least, we calculated. I was just ready for a change and ready to do something with it. Plus we had some of the finishing tape that the heat had begun to dry, so it needed to be redone.
The room is very large, roughly 30 by 30 feet and from the floor to the ceiling is, I think, 23 feet.
I started looking for a painting contractor in our local newspaper and had an estimate done. Nobody really wanted to tackle the project because they thought the job was too great. Because of the height of the ceiling, it was going to require scaffolding or getting up there some other sort of way. I think that was the factor for them, not wanting to bid because they just didn't want to do it. So 1, maybe 2, people responded, over quite a bit of time.
My judgment is not usually to go to the internet, but this time I made an exception. And I'm happy I did. I went to the computer and put in what I wanted: "paint a large room." Networx popped up and that was it. The response was fast, the appointment was made quickly, and the contractor I chose started when I wanted him to. I remember putting it off till after the holiday; I didn't want to have the room junked up for the holiday because my family was going to be coming for dinner.
I looked at reviews online and then I contacted the Better Business Bureau to see if there were any listings against them before I called this particular group. I like to think I did my homework and it paid off.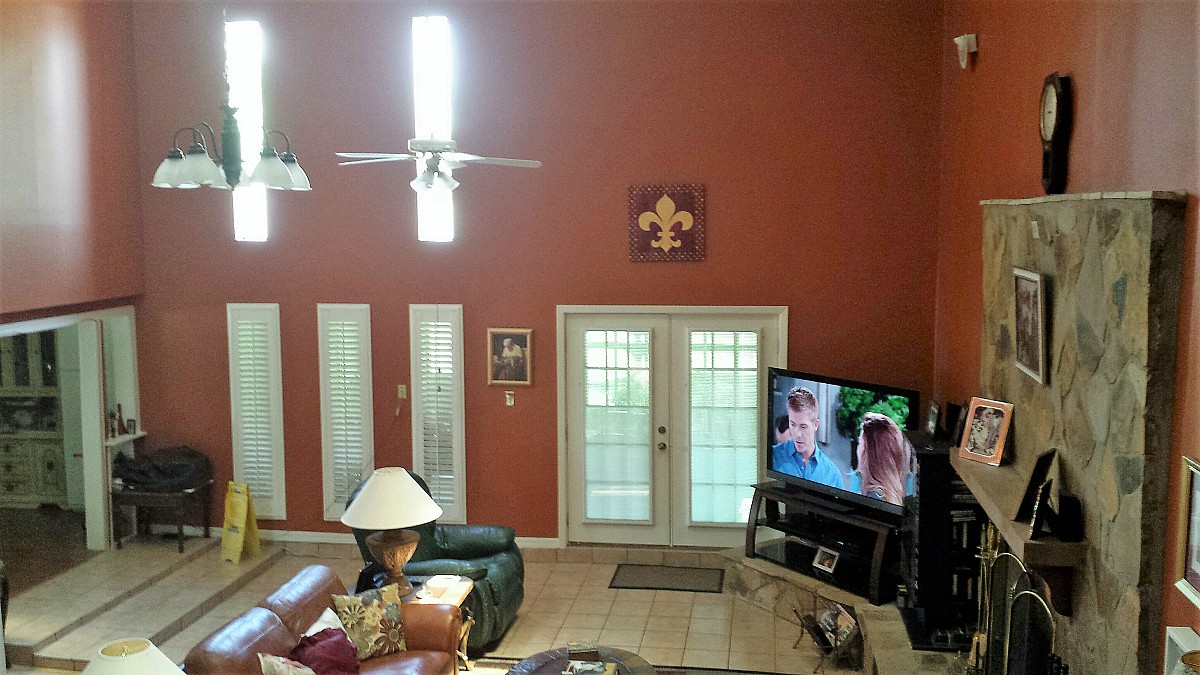 It took the painter and his crew about a week to do everything. He told me to go to any Sherwin-Williams to pick out a color then bring the color to him. So that's what I did. I chose the color I wanted, gave him the name and number, and that was it.
They showed up at the time they said they would show up. They said, "We'll be here in the morning at 8:00. Is that okay?" and the next day, "We'll be here for 8:45, is that okay?" That kind of thing. He made it very clear what they were doing and how long it would take.
Every day they cleaned up before they left. There was no major trash for us to walk through, or walk over, while they were here. At the end of the day, the room was as clean as it could be, considering. They swept up, picked up trash, and took it with them. That room was the room they were working in, and that's where the mess stayed during the painting. I really, really liked that; I did not feel that everything was torn up.
Doing my due diligence beforehand gave me some confidence. And I'll tell you something that gave my husband confidence, because he's not an internet person at all. He was on my head the whole time about risk, but they did not require a down payment. That I totally appreciated because nowadays some people take money and run … but they did not require money up front at all. And I think that was an added plus to the situation. The attitude was: "Once my work is done and you inspect it, you pay me."
I think that they were good and very professional. I would definitely recommend them.