How Networx Attracts Quality Customers... And Passes Them on to You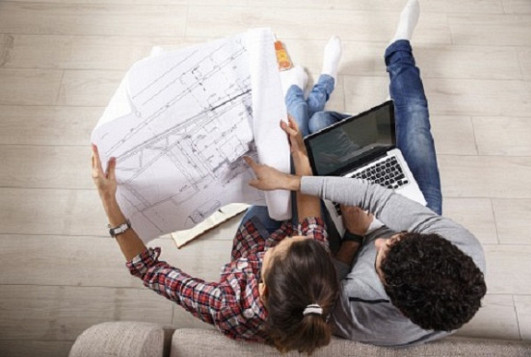 The Networx Difference
As a contractor interested in growing your business, you have probably experimented with various types of advertising. You may even have tried lead generation before, with lukewarm results. Now you're wondering whether to give the Networx service, providing leads for contractors, a shot. Uppermost in your mind is a question: "What makes Networx's service different?"
A major difference is the kind of potential customers we attract and how we attract them. In fact, let's start with that very important word, "attract." We at Networx do not make the initial outreach to customers via telemarketing or emailing random names from purchased lists. All our contractor leads are homeowners (or renters) who approach us. They have a particular home improvement project in mind and trust us to find the professional they need to get the job done.
Are you a pro looking for more leads in your area? Sign up with Networx today!
How Customers Contact Us
Where do these homeowners come from? The Networx team works very hard designing our home improvement websites (which contain only original, high quality content), as well as planning and managing advertising campaigns on Google -- the online search engine used in two-thirds of searches. Our articles, as well as our paid ads are full with with popular keywords and phrases such as, "Find an electrician" or "Licensed plumbers." This makes Networx both attractive and easy for serious potential customers to find.
Once customers land on our site, they are directed to enter their zip code, contact info and the type of service required, together with a brief project description. We match these motivated buyers with a maximum of four appropriate professionals in their area. These are the leads for contractors that the Networx lead generation service provides.
As a subscriber to our lead generation service, you will immediately be notified in real time by text message and email when consumers request your specialty in the area you have specified. All you need to do is call them quickly (they will be waiting to hear from you!), offer a quote and close the lead. No cold calling, no window shoppers, no line up of hundreds of contractors competing for the same job.
What About Word of Mouth?
If you're an experienced service person, you know the power of word of mouth advertising. There's nothing like a personal recommendation or two to bring in solid new clients and effectively grow your business. However, lead generation and word of mouth are by no means mutually exclusive.
When you receive one of our contractor leads, it is yours to keep. There are no additional fees if a small job morphs into a major project or a satisfied customer passes on your name to friends and acquaintances. Many of our contractors report a snowball effect, where a single lead eventually brings them many thousands of dollars worth of work.
That's word of mouth in action... with just a little help from our lead generation service.
Let's Cut to the Chase
"Fine," you may respond, "but what is all this going to cost me?"
Good question. Partnering with the Networx lead generation service costs you only a small flat fee per month. And "per month" means just that. Networx is not a scam. You are not locked into a long term contract, but can choose to discontinue the agreement at any time. With no registration or cancellation fees, you will be pleasantly surprised at how affordable and flexible our business-expanding lead generation service is. In fact, most of the thousands of professionals listed in our database find that using Networx leads for contractors allows them to actually reduce their marketing budgets by up to 50%.
Want to learn why Networx is the right service for you? Speak to a rep today.