Main Services: handyman
Description: 30 years in business, neat and professional, great quality work.
The most important - to make costumer happy and satisfied.
Service Area: Ridgewood, Hawthorne, Franklin Lakes, Leonia, Fairfield, Paramus, Totowa, Palisades Park, Nutley, Hackensack, Haledon, Fair Lawn, Saddle Brook, Maywood, Little Falls
What sets us apart from other contractors: We care
We are best known for: all different kinds of projects
See More
2 Reviews
Review Me
Work Description: Shutters removal and install
Comments: The owner/contractor didn't complete the job and lied about the inability to remove the shutters. Beware of this contractor.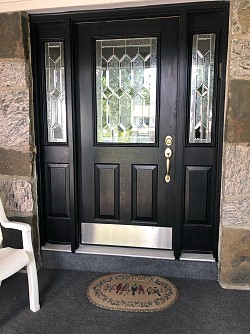 I gave her a price to remove the shutters, and when another contractor installs the sliding doors, to hang the shutters back. I removed the shutters and after they installed the sliding doors, she calls me and says "you don't have to come my brother
Work Description: Handyman
Comments: The work was top rate and they were courtous, skilled, and efficient. They did a great job at a great price