Main Services: Roofing , Paint, Decks, Siding, Gutters .
Description: We have experience on roof from 2004 on new construction and roof Replacements , also we provide services like paint, decks and much more.
Service Area: Chelsea, Alabaster, Maylene, Birmingham, Helena, Siluria, Saginaw, Pelham, Shannon
What sets us apart from other contractors: I focus on being close to the work for any detail, providing the information to the client as soon as possible. be in constant communication
We are best known for: Roofs , Paint and Decks
See More
9 Reviews
Review Me
Work Description: Roof Repair - Metal
Comments: Things worked out very well. Erick was very polite and courteous. As soon as I explained my problem he immediately was familiar with what could be the cause. Erick went up on the roof to inspect. He was right and gave me a reasonable estimate for repairs He made pictures of before and after his work and explained step by step what he had done to solve my roof leaks problem. I will be glad to refer friends and family to VP Roofing & Renovations and I will possibly call him again myself. Good worker. I appreciate his help.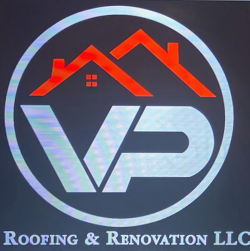 thank you so much ma'am I really I'm thankful that you gave us that opportunity working with you
Work Description: Roof Replacement
Comments: I'm very happy with my new roof! The price was fair and the process went smoothly. Victor spent time explaining everything and his team did a fantastic job!
Work Description: Completely replace Roof, repair and paint soffit and fascia, install new gutters with gutter guards, wash and paint brick and wood where needed, complete clean up when work is done.
Comments: I'm a Widow, but not a helpless dumb Widow. I needed serious work done to my home. I needed the work before my Husband suddenly and unexpectedly died two years ago. I contacted a total of four companies, VP Roofing and Renovations LLC was one one of them.
I researched what to ask a Contractor (Bonded, License, Permit etc.) before letting them do contract work for me. VP answered all my questions and provided every bit of official and licensed documentation as well as gave me three customer to call and confirm and verify his work and service. Of the four companies I interviewed, I chose VP for this particular reason. He said, "When I take a job I work on it like it's my own Family Home." He quoted me a price which was reasonable and compatible to other companies, a little more than I had but he allowed me a small extension to get the rest. The other companies were higher and some were lower but God gave me a discernment about this company, this contractor and I chose VP.
He came and started when he promised, his crew were as professional and courteous as he was. He worked alongside his crew at times. He didn't do like a lot of contractors do and drop off men and go away. He was present periods everyday and he oversaw everything. He walked me through everything and took pictures as they worked. He advised that if he came across something additional other than what was agreed upon in our agreement that he would advise, quote for it and let me decide how to proceed. This is exactly what he did.
They did come across something. The house had two long term old roofs on it and quite a bit of rotten wood on the roof top, I actually saw the worker demonstrate how damaged the wood was.
VP quoted me a price for the damaged wood and made payment arrangements with me. While going to get the new wood, the other crew members continued to work. Everyday they showed up at sunrise and left at sunset. I've got a big two story home. I never ever saw them breaking nor heard silence of not working. I know they had to release themselves and eat at some time but they were so efficient, I never saw it. My neighbors were so impressed and I think inspired perhaps jealous a little to get work done to their homes. It's a wonderful feeling to drive up and see my new looking home. My children are so proud of me and they love the work. They all got brand new homes as I try to maintain this old but well built home that I plan to leave to my heirs.

I have one regret and that is my Husband is not here to see it and enjoy of it with me

Thank you VP. I will contact you for additional work to my home inside as soon as I have the funds. Lord knows I need it inside gome improvement too.

Best Wishes to continued good business opportunities and and success. Please let your crew read this review. I am so grateful to them too.

Cynthia Kellum
Crestwood,
Birmingham, Alabama 35212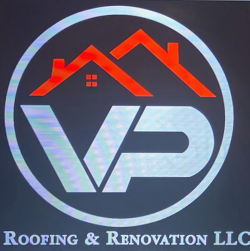 It was a very good experience working satisfactorily on your project. Thank you for the opportunity you gave us at VP Roofing. We hope you can count on us in future projects.
Work Description: Repair to roof, deck, fence, door frame and ceiling.
Comments: Work was completed in a timely fashion with expertise. Workers were polite and professional
Work Description: Finish/Trim/Molding
Comments: Great job . I love it!!
Eva Arellano Birmingham AL
Work Description: Decks/Porches/Ramps - Build
Comments: Great communication and price! I highly recommend them!
Networx Homeowner Birmingham AL
Work Description: Roof Install - Asphalt Shingle
Comments: My name is Ted London, I had a roof leak,my insurance send out a roofing company that they use,those guys told me my decking on my roof was completely rotten and I needed a new roof and because what they told my agent, the insurance will not pay for it and make things worse they would not repair cause they wanted to replaced it for $6660. I found VP Roofing and Victor Rodriguez came out. Victor Rodriguez not only did he found the leak and repair it but he also determined I did not have rotten decking! Victor took the time to clearly explain to me why my roof was leaking and he did a great job repairing my roof. I would recommend VP Roofing to all my friends and family! Victor was very professional and I had a great experience! If I ever have roof problems, VP Roofing is who I will call!
Work Description: Hardie Board siding/painting
Comments: This is the third time I have hired Victor to do work on my house. Victor's crews are hard working, efficient and polite. They do excellent work, and typically go the extra-mile to see that the job is done right. I highly recommend VP Roofing/Renovation and would not hesitate to hire him in the future.
Work Description: Outside renovation
Comments: Wonderful work. Completed on time! Paint, roof, gutters wood steps added, deck replaced. Will call for Victor's service again! A+