Main Services: Electrical services
Description: Powering You Into the Future
Where no project is to small or large, providing business and Home owners there electrical need for over 12 years, Fully Licensed and Insured, And we guarantee we'll beat any contractors bid.
Service Area: West Chester, Perkasie, Souderton, Springtown, Birchrunville, Holicong, Bally, Rushland, Fort Washington, Birdsboro, Pine Forge, Limekiln, Coplay, Palm, Frederick, West Point, Darby, Telford, Oaks, Glen Riddle, Norwood, Hilltown, Marcus Hook, Kutztown, Uwchland, Bala Cynwyd, Glenside, Wagontown, Spring Mount, Breinigsville
See More
42 Reviews
Review Me
Work Description: Electrical repairs and upgrades
Comments: To give Stafford electric a 1 is over rating. I had an issue with my electricity shutting off when ever we used more than 2 appliances in my kitchen. Stafford made promises of quality work on which he guaranteed. Stafford stated that if any issue occurred after his repairs he'd honor his work. , He bragged on how he was a stand up guy and high level of intelligence. Which he proved neither of. Actions speaks louder than words! Stafford upgraded my old electric panel and wire, which he would solve the problem. He was paid in full and the day after completing the job, my electricity still was shutting off. He stated the problem was from another electrical issue, and charge me again for the cure to my electricity shutting off. To make a long story short , my electricity is still shutting off, and now with a new issue, when I turn off the light in my room all power in my room turns off. Stafford electricity poor quality work he does which he did not honor. I continuously called Stafford electricity with promises of returning to fix the issue. Stafford electric would set up an appointment and never show. STAFFORD ELECTRIC sells SNAKE OIL promises.... Beware of this company....


UPDATE 6/24/23
The WORST electrician in Montgomery County PA BEWARE!!!


Jesse Stafford is incompetent as well as unprofessional to put it in a nutshell! He'd upraded my system without submitting a permit with the county & refuses to recitfy or honor his low quality electrical work. L&I stated his work was done without getting the necessary papèrwork. Stafford is a lier and NOT Master Electrician, but a Master Deceiver! If you want to avoid an incompetent electrician, incomplete work done on your home, your electrical system done in a way you'll need to put out more money 💰 to rectify a HORRIBLE work done by STAFFORD's Electrical Con... then avoid hiring his company and save yourself unnecessary stress 😩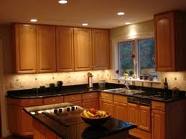 we completed a 200 amp service, and 3 dedicated home runs to your kitchen. as informed your house wiring is old, and your issue is on the 2nd floor. not apart of what we preformed. I tried twice to contact you to trouble shoot your 2nd floor bedroom issue. but instead of you scheduling with us, you decided to stop payment with your credit card company, which didn't work in your favor because we had pictures of all the work we completed..... it's sad you make a living, off of using contractor for your needs, then attempt to defraud them out there hard earned money. according to your credit card company and neighbors, we were not the only contractor you attempted this with... sorry you loss your case with us, a picture state a thousand words....
Work Description: Troubleshooting
Work Description: Switches/Outlets/Fixtures - Install
Comments: Very Good
Work Description: Switches/Outlets/Fixtures - Install
Comments: I spoke to Jesse on Wednesday, he came out to check on the problem I was having, gave me a price which I was surprised, returned the next day to fix things for me and make suggestions as to other things that need correcting. Very nice and professional.
Work Description: New garage wiring
Comments: Does not stand behind his work make sure you hold a retainer until you pass your final inspection
Otherwise he's not gonna come back an fix his mistakes
Work Description: Switches/Outlets/Fixtures - Install
Comments: Excellent work!
Work Description: Ceiling Fan - Repair
Comments: Spoke with Jesse - most helpful and pleasant. Motor for the existing fan (installed in the mid-seventies) no longer available. I will order a new fan and he will install it. Give him 5 stars !!!
Work Description: Electrical Wiring/Rewiring
Comments: I was very pleased how quickly he was able to correct my issues and he showed up right on time. A little pricey but you get what you pay for! Overall, very happy with my experience with Stafford Electric.
Work Description: Entrance Service line replaced due to downed tree
Comments: Say day service. Good, neat work.
Replaced cable line to house.
Work Description: Switches/Outlets/Fixturves - Repair
Comments: Very happy!!
Work Description: Switches/Outlets/Fixtures - Repair
Comments: Told to add electric baseboard heaters to existing thermostats. Instead they wired them to hot wires so they ran continuously. Had to disconnect the heaters and was trying to get them back to do the job right.

They came back on Friday and rewired and now everything works correctly
Work Description: Electrical Wiring/Rewiring
Comments: Jesse and his crew did an awesome job. I was very pleased with their job. They came to the job site half an hour before the time set. They exceeded my expectation.
Work Description: Replaced electric panel
Comments: Jessie did an excellent job. He was professional didn't mind answering questions and Was true to his word
Dkquawana Philadelphia PA
Work Description: Blown fuse box
Comments: He told me everything that was wrong and step by step instructions on what he did. He even told me how my fuse box fried the way it did. He was GREAT! I would hire him for any electric project and i would recommend him to anyone. He was amazing!
Work Description: replace outside line, box and outlets
Comments: Mr. Stafford was very professional and informative on everything he does..Planning on hiring him again
Work Description: troubleshoot some electrical problems
Comments: good, clean job
Work Description: replacing security light
Comments: very professional
Work Description: New Exhaust fan and Light in Bathroom vented through the roof.
Comments: Jeffie and his assistant were very professional, knowledgeable, clean, reasonably priced, and polite. I would recommend Stafford Electric to anyone who asks me for an Electrician.
Work Description: Small replacement of laundry room light fixture.
Comments: Very quick and painless repair . Would recommend Jessie to anyone .
Work Description: Installed a lamppost on my front lawn along with new wiring.
Comments: We were very pleased with his work and thought the price he charged was fair. His work was neat and he cleaned up after he was done.
Work Description: 3 ceiling fans installed, outdoor light fixture and outdoor outlet.
Comments: Contacted me Sunday, came the following Tuesday to see what I needed done. Work was done the following Tuesday. Very Professional, cleaned up. I am very happy with Stafford Electric. I will be using him again for other work I need done.
Work Description: Was setting appt for knob and tube wiring !!!
Comments: was called promptly by this company, set up appointment , very courteous !!!
Work Description: Install 2 outlets indoors and 2 outlets outdoors, install outside light, install outside fan.
Comments: Estimate was accurate. Work was done timely and in the highest professional manner. Contractor also notified his time of arrival. Would highly recommend this contractor.
Work Description: Repaired a switch and plug that was installed not to code.
Comments: Stafford gave me a fair price, good work, on time and left my home clean. I would highly recommend them.
Work Description: Installed 100 amp Service Drop, 1/2 inch ground Rod,Panel ground,cold water clamp.
Trouble shoot and Rewire lights in basement.
Replaced switches and wall plate,box-covers installed.Installed motion spot lights outside and setup.
Comments: Work was done quick neat and with care.
Price was fair and reasonable.
Work Description: quick and effective
Comments: Wish I was quoted the price prior to services...but overall service was great
Work Description: New GFCI for seller's certificate
Comments: Excellent work, gets the job done, a little pricey though
Juanita Lawrence Philadelphia PA
Work Description: Upgraded our main service box from 110 to 220; installed several updated 3-prong grounded outlets; Installed outdoor motion detector security light
Comments: I highly recommend STAFFORD ELECTRIC for any of your residential or commercial electrical needs. The technicians are very friendly and professional. We had them do work for us twice because they were willing to work with us on pricing. They helped us stay within our budget yet keeping everything within city code requirements.

We have a huge 4-story 80+ year old house that needs lots of updates to bring it up to today's city code requirements, so you can imagine the detailed work involved in bringing like this into the 21st century, but Jesse and his team are qualified, licensed and have many years of experience to tackle any situation.
Work Description: re wire for kitchen remodel
Comments: JESSIE WAS VERY PROFESSIONAL. SPENT MORE TIME THAN ANYONE ELSE GOING OVER PARTICULARS OF THE JOB AND ALWAYS ON TIME AND COURTEOUS. PRICE WAS BETTER THEN THE COMPETITION. VERY PERSONABLE . I HIGHLY RECOMMEND.
Work Description: New box; new breakers; GFCI outlets installed to replace those not up to code.
Comments: Jesse from Stafford electric came out the day of my inquiry and did the work the day after. Initially he estimated replacing 7 twin breakers, but then replaced all my breakers at no additional cost. Professional and courteous, I would highly recommend Stafford Electric.
Work Description: Upgrade of electrical 100amp servicde frfom fuses to circuit breakers.
Comments: Jesse Stafford was very professional in both the estimiate phase and the actual work. His work was of the highest quality, and detail. I would recommend Stafford Electric to anyone, both residential and commercial. I base my evaluation on my background in Electrical Engineering. I have a BSEE degree
Work Description: My inspector was very thorough. Awesome job and I would recommend him to anyone
Work Description: replace receptacle, install new circuit breaker box and surge protector


Comments: can't say enough good things about the fast and reliable service Jesse provided at a time in need... highly recommended!
Work Description: Trouble shoot why my jetted tub wasn't working.
Comments: Replaced the circut breaker which fixed to problem. A little costly, but less than what it could have been, if it had I had needed a new motor.
earle Plymouth Meeting PA
Work Description: Replace outdoor lighting fixture - purchase and replace outdoor low voltage control box .
Comments: excellent service all around - very happy and will no hesitate to use again.
Work Description: Installed recessed lighting and a new outlet outside
Comments: I had a wonderful experience with Stafford. Jesse responded quickly to my request for a quote and was willing to work around my schedule by coming in the evening. Within a week he was here doing the job at a price so affordable it felt like a gift. He answered his cell, even at night, and I would definitely recommend him to others.
Work Description: replaced 5 outlets in the house Hung 2 ceiling fans and upgraded my service from one hundred amp too two hundred amp because i was not getting enough power with one hundred amp.
Comments: I would definitily recommend Stafford electric to anyone needing any and all different phases of electric work done. Jessie answered my phone call when i had my outlets not working and came by the same day too see what the problem was? He found it almost immedietly and fixed the power to the outlets the same day! Plus had time to hang two ceiling fans in the upstairs bedrooms at a low reasonable cost! The next day he came to do the 200 amp service right on time and on schedule when expected. Very curteous man with low costs and great work in a reasonable timely fashion. I will be recommending him to anyone who needs any phase of electric work done. Thank you again stafford electric llc
Work Description: installed new receptacle out back.
Work Description: I had a 220 line put in and an outlet for a gas range.
Comments:
Work Description: had to run a line from the breaker box to my fridge.
Comments: Jesse and assoc. showed up right on time. Very nice guys. Got the job done sooner than I thought. Price was better than I expected. Thanks to your service. Mike
Work Description: Service Call:
Jesse trouble shooted : burning smell of wires, found the location, removed and replaced the light fixture. He reported blind splices, flying splices, and sub panel which needs grounding and there are several multiple electric issues that must be addressed in the near furture.
Comments: I liked Jesse's professionalism, focus and timely response to the service call.

STAFFORD ELECTRIC