Main Services: Roofing. Siding . Gutters. Windows. Bathroom.Kitchen, Remodeling
Description: SPG Home Services is a family owned and operated company that has been providing quality Roofing. Siding . Gutters. Windows. Bathroom.Kitchen, Remodeling for their clientele in and around the Burlington, VT,MA and surrounding areas for 14 years. We pride ourselves on being timely, professional, friendly, and clean. Luis, the owner, is visible on every project to insure quality, safety and that his customers expectations are always exceeded.
Service Area: Northbridge, Foxboro, Brookfield, Walpole, Nonantum, Berkley, Framingham, Norfolk, Bedford, Somerville, Boylston, Cherry Valley, North Oxford, Chartley, Roslindale, Quincy, Leicester, Fayville, Mattapan, Wellesley, Needham, Hopkinton, Southbridge, Belmont, Raynham, Blackstone, Bridgewater, Rutland, East Boston, Wellesley Hills
What sets us apart from other contractors: Spg home services best roofer from
See More
6 Reviews
Review Me
Donna South Burlington VT
Work Description: Siding Install/Replace
Comments: Great job - thank you!
Work Description: Roof Replace - Metal
Comments: We're remodeling an 1840 Greek Revival, Vermont vernacular farm house. Choosing the roof was difficult, but high on my list was meeting the company representative face-to-face to discuss the project. During our meeting, we talked about different products and how they would look, last and cost. Choosing Certain-Teed asphalt shingles with rolled metal valleys and a rolled asphalt roof for one of two porches, we couldn't be happier. It looks fantastic!

Prior to starting, they had products delivered, and were finished in three days. SPG Home Services tarped for rain, cleaned-up after themselves and fixed problems areas as they went. Since completion it's rained, and we've had no problems!

We like SPG Home Services so much that we're using them to repair windows, siding and to paint the exterior.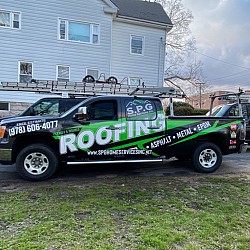 thank you Richard
Work Description: Roofing Replacement
Comments: These guys were life savers. I had a issue with my previous roofing contractor and need a couple of repairs. They didn't pressure me for the full replacement like all the other roofers. I even had them put up my siding and frame a window for me as well. They completed the job within a efficient and timely manner with a great quality in work. They charge fair prices and I recommend them to anyone need roofing ,siding, framing or various other services they provide.
Work Description: Complete Roofing Replacement
Comments: I was very pleased with the work that Luis and his team did at my home. They replaced my roof with new plywood and shingles and replaced an exterior door to my home. The work was done efficiently and they cleaned up well when they were done. Luis took care to the color shingles for my house. I would high recommend for any one his best roofer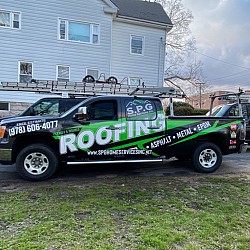 than
Work Description: Repair leaks between gutters and what gutter is attached.
Comments: The leak remain with a new source at the rear end of gutter at 90 deg turn. I called Bob and he asked for the address. I'm not sure. a return took place to fix. The stars don't define the outcome. The problem still exists. On that basis I'm not happy. If corrected it's a 5.
Work Description: Siding repair
Comments: Excellent job, would hire again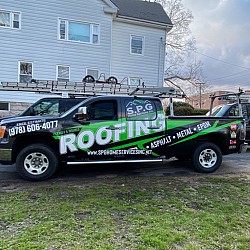 Thanks