Services: Concrete
Description: You have two work options: Simple concrete and Stamp, so you can choose the best project that suits you. Below are some completed projects and in the construction process. Our company works in partnership with large and renowned companies in the concrete sector. Ernst Concrete is one of the leading concrete suppliers with a high level of quality in services and products. From there we use 4,000 PSI fiber concrete that is currently used by giants in the civil construction market, through the company Euclid Chemical we also have Deco-Concrete gingante in the manufacture of stamped works, both partners in our segment.
Service Area: West Liberty, Unionville Center, Millersport, Canal Winchester, Amlin, Alexandria, Bellville, Galloway, Ashley, East Liberty, Bucyrus, Tiro, Urbana, Morral, Newark, Cardington, Jacksontown, Grove City, Mount Victory, Milford Center, Glenford, Howard, Nashport, New Bloomington, Westville, Gratiot, South Charleston, Blacklick, Commercial Point, Butler
What sets us apart from other contractors: Each project is executed efficiently and with full dedication. Especially when it comes to a place where people will pass daily.
We are best known for: Special Concrete Ohio
See More
27 Reviews
Review Me
Work Description: Concrete Driveway
Comments: Special Concrete Ohio did a great job on my driveway. Carlos was very polite and gave fair price. They were very efficient with how they did the project. I very happy with Special Concrete of Ohio!!! You show definitely call them for your next concrete job big or small.

Thank You Special Concrete Ohio!!!
Work Description: Replaced approach and sidewalk
Comments: Special Concrete delivered on everything that was promised. They were in constant communication every step of the way. Their workers did a superb job and represented their company with professionalism. I would highly recommend them.
Work Description: Concrete Patio
Comments: Excellent work! Special thanks to Vinicius and Jeferson for working above and beyond for your great work and making sure every inches of new patio looks great. GREAT PRICE, PROFESSIONAL SERVICE AND QUALITY WORK.

I am very very happy with finished work and definitely referring Special Concrete to my friends and families.
Work Description: New concrete porch
Comments: Great job done by special concrete guys. Thank you for your help
Work Description: Replace front porch with one with a ramp
Comments: Second time using Carlos and this crew. They showed great flexibility by designing it to meet my needs while I was in the hospital by texting me renderings of the designs. The estimate was reasonable and the completed the work in three days. They were incredible! Thank you!
Work Description: Concrete patio and driveway.
Comments: Nick and his team did an excellent job on our patio, driveway and sidewalk!
They showed up when they said they would, left the job site clean after each day and were professional and courteous when dealing with us.
Carlos was fair on pricing and communicated efficiently. I would absolutely recommend them and use them again in the future!
Work Description: Patio
Comments: They gave me guidance on the things I wasn't sure about, helped me design a wonderful patio and stayed within my budget. I will share this company's info with my friends and neighbors.
Work Description: Concrete steps
Comments: Carlos, Jose, Jefferson, and Nikolas did a great job. We had them build concrete steps and part of a sidewalk. It was a relatively small job, but they treated it like any of their big jobs. They communicated well, were very responsive, and the concrete looks awesome. Definitely recommended.
Work Description: Concrete patio
Comments: Great service, quality work, and a very fair price ! The team worked with us on looking at different options and choosing the one that best met our needs. They were eager to get started, worked hard, and completed a patio that looks good and will last for many years to come! Thanks for the great job! We will recommend you to anyone who needs fast, quality concrete work!
Work Description: Stamped concrete patio
Comments: I highly recommend Special Concrete. This is a great company to work with. The entire team was friendly, worked hard, on time and very professional. My patio is beautiful! I will definitely use this company for any future projects.
Work Description: Built a 20X20 concrete pad
Comments: They were thorough, professional, and cleaned up all remaining debris.
Work Description: Cement patio
Comments: Special concrete did an amazing job laying a concrete patio for us. They were here when they said they would be. The quality of their work was amazing and attention to detail was fantastic. They even power washed the driveway once they were finished. I would recommend them for anyone looking.
Work Description: Driveway apron, curb gutter, sidewalk
Comments: These guys were awesome. After setting the appointment they should up the next day exactly when they said they would. Ripped everything out, leveled, poured, and finished everything in 9 hours. It rained that night, so they covered it. Came back the next 2 days to ensure everything was good. A couple days later I had concerns about 1 spot. They showed up in a matter of hours and fixed it, no problem. I will be using them again, no doubt. The team of guys is very polite and not messy. Great group of guys that can be trusted to do a good job.
Work Description: Concrete Flatwork - Repair & Resurface
Work Description: Concrete driveway
Comments: Great job installing new driveway!
Work Description: Stamped concrete patio
Comments: We would recommend this business. A very responsive and hard working team. And the most important, they made perfect stamped concrete patio. We like it so much!
Work Description: Driveway and Walkway Replaced
Comments: They did an awesome job replacing my driveway and walkway. I couldn't be happier. Jose and his crew are top notch. They are professional and hard working. I highly recommend Special Concrete for all of your concrete projects.
Work Description: Concrete a Section of Driveway
Comments: I am VERY happy with the work performed by Special Concrete on a section of my home driveway! If 10 stars is the stop rating, I'd give them all 10! At first I was nervous about the need to work so close to my glass enclosed sunroom with the tight space there, but the workers were very careful and professional and amazed me with the level of care and accuracy they performed without any issues to my sunroom in the tight space. They were very careful when removing the existing asphalt with the heavy equipment. Working out the plans and details over the phone with Carlos leading up to the plans for the work that I wanted done and in keeping me updated along the way on the details was awesome! When question or concern I had about the work and what would happen next was explained and I was reassured by Carlos every step of the way. At one point there was an issue/concern that needed to be addressed with leveling the New concrete to be poured against the existing asphalt. It was a little bit of challenge to discuss clearly with the workers on site, but Jose did speak to me personally and cleared it all up for understanding and also came personally on the site to participate and made sure the solution I expected for a smooth transition between concrete and asphalt was done properly and with excellence. I am truly a satisfied customer and I would recommend Special Concrete to all of my friends. They are very reasonable in cost, professional, caring and the Clean up was superb!! I will certainly be using them for any future Concrete needs I may have! THANK YOU Carlos, Jose and the working Site crew!!
Work Description: 1300sq.F concrete pad, Stamped
Comments: Carlos showed up the same day I called, and followed up with a quote and to schedule the next day. I was lucky enough to have them start right away after fielding other companies. José is the owner and the gentleman that will show up to work out the details and construction plan. He was able to answer all my technical questions and concerns very well. The pad we had done was roughly 1300sq.f and also involved 2 large 18" deep footers below the frostline for a future kitchen. Jefferson and Eduin were very friendly and hard workers, they stayed working as late as 9pm one evening. We are pleased with the job, and looking forward to many pleasant memories made out there.
Work Description: Front porch, driveway and sidewalk
Comments: I have Special Concrete done my front porch, driveway and sidewalk. It comes out perfect. They are so professional and efficient, easy to communicate too! I absolutely recommend them to you!
Work Description: Backyard concrete
Comments: The work was done on time and with quality. Happy with it, will recommend and use for more.
Work Description: Backyard concrete patio
Comments: Carlos and his Team did a really great job with the patio created in the backyard.
My only note of constructive criticism is better and concise communication. There is an opportunity to get better in that area. Other than that, the Team did an excellent job. They worked around the weather to ensure the job was done in a reasonable about of time.
I would recommend their services to anyone looking to hire for concrete work.
Work Description: Driveway and patio
Comments: They did excellent job for us. We are very happy with their work. Nice price , best work , and really good staff.
Work Description: Concrete Patio
Comments: Awesome job! I definitely recommend this company for any concrete work. Very professional, good communication, prompt and most importantly great results.
Work Description: Concrete patio
Comments: It was so nice to have you people work for us. Even though there was some difficulty due to weather but still at the end all went good. Thank you so much for your hardwork.
Work Description: Replaced front sidewalk, extended into small patio
Comments: Beautiful work, crew was skilled
Work Description: Extending a concrete patio
Comments: Carlos responded quickly to my call for an estimate, which was very reasonable. He helped me work out some customization and the crew came to complete the job soon afterwards. I couldn't be happier!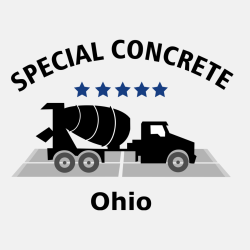 thank you so much