Main Services: Electrical, Plumbing, Heating/Air, Drain Cleaning, Indoor Air Quality
Description: Serving the Roanoke Area with Home Service Support for 20+ Years
Southern Trust Home ServicesSouthern Trust Home Services works hard, every day, to make sure that our technicians stay current on new technologies and techniques for fast, reliable service and installation of your home's equipment. Since disaster can strike at a moment's notice, we keep a dedicated call-line with on-call technicians and pre-stocked response vehicles. No matter what time it is, we'll arrive and get to work immediately, with the goal of making your home better than it was before.

For fast service and expert solutions for your home's electrical, plumbing, heating & air needs across Roanoke, VA, you can rely on the experience and professionalism of Southern Trust Home Services. We're family owned and operated and have been providing our customers with service excellence for over 20 years.

TRUSTED AND FAMILY OWNED AND OPERATED FOR 20+ YEARS
We've been proudly providing service excellence for our customer's electric, plumbing and HVAC needs for over 20 years, and are already the trusted go-to choice in thousands of local homes.

For fast service and quality solutions for all your home's electric, plumbing and HVAC service needs, depend on the best and call now to speak with the friendly and helpful experts at Southern Trust.

FAST, SAME DAY SERVICE
To ensure you get the fastest response, we have on-call technicians available across Roanoke, 24/7. The nearest available plumber in Roanoke will be dispatched in a fully stocked service vehicle to ensure the necessary tools and parts are on hand to get your repairs underway in the quickest possible time.

EXPERT TECHNICIANS
We employ only the very best. In addition to a rigorous and highly selective screening process, all our team members receive on-going training to ensure they stay up-to-date with the latest systems, technologies, and methods. Our entire team is dedicated to learning the best ways to serve you, combining cutting edge solutions for your electrical, plumbing and HVAC needs with classic know-how.
Service Area: Callaway, Christiansburg, Buchanan, Fincastle, Boones Mill, Redwood, Blue Ridge, Pilot, Blairs, Cascade, Oriskany, New Castle, Montvale, Riner, Lynch Station, Troutville, Iron Gate, Moneta, Newport, Spencer, Keeling, Willis, Goodview, Copper Hill, Hardy, Patrick Springs, Glade Hill, Ridgeway, Dry Fork, Forest
See More
9 Reviews
Review Me
Work Description: Switches/Outlets/Fixtures - Repair
Work Description: Faucets/Fixtures/Pipes Repair/Replace
Work Description: Drain Clog/Blockage - Clear
Comments: delighted. and I asked him to marry me.
Work Description: Faucets/Fixtures/Pipes Repair/Replace
Comments: Did a wonderful job. I am having them return to do more work for me that needs to be done. Thanks for all the help.
Work Description: Faucets/Fixtures/Pipes Repair/Replace
Comments: Your company sucks, you are thiefs and scammers!!!!!!!!!!!!!!!!!!!
I will be in touch with the BBB.
You come out to do a 10 minute job and WANT TO CHARGE ME 406.00.
yOU SHOULD BE IN JAIL!!!!!!!!!!!!!!!!!!!!!!!!!!!!!!!!!!!!!!!!!!!!!!!!!!!!!!!!!!
Work Description: Drain Clog/Blockage - Clear
Work Description: Worked on gas furnace
Comments: Highly recommend them
Work Description: Leak Detection/Repair
Comments: Very high quality service in every respect. Fast, friendly, efficient, reasonably priced. David Reynolds did excellent work. We're very pleased with this experience!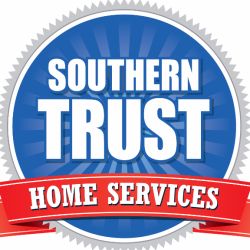 Thank you for the 5-star review! We appreciate the chance to help with your Plumbing, Heating, Air and Electrical.
Work Description: Water heater repair
Comments: Excellent service by Loretta