Main Services: Plumbing and Heating
Description: Solution Based Plumbing and Heating, Inc. Is a family owned and operated Christian company with over 15 years of field experience. Our goal is to provide an extremely high level of skill, service and care for your home or business. Whether it's a faucet replacement, no heat call, or drain clear all the way to a boiler, bathroom remodel, or new sewer, Solution Based has set itself apart with quality family oriented service you rarely see anymore.
Service Area: Cheltenham, North Wales, Philadelphia, Furlong, Wynnewood, Wayne, Morrisville, Solebury, Norristown, Chalfont, Horsham, Jenkintown, Flourtown, Ardmore, Gladwyne, Berwyn, Southampton, Elkins Park, Levittown, Paoli, Bensalem, Bristol, Skippack, Huntingdon Valley, Warminster, Fort Washington, Plymouth Meeting, Conshohocken, Langhorne, Ambler
See More
30 Reviews
Review Me
Thereasa Feasterville-Trevose PA
Work Description: Central A/C - Repair/Service
Comments: Hunt HVAC great
Work Description: Water Heater - Repair/Service
Comments: I needed a new hot water heater.
andrew & joyce Philadelphia PA
Work Description: Leak Detection/Repair
Comments: They called back right away
Work Description: Faucets/Fixtures/Pipes Repair/Replace
Work Description: Heat pump and air handler
Comments: Josh took a lot of time helping me understand the requirements for a new heat pump and air handler. Josh made sure I understood all my options. Pricing was competitive. Very good experience.
Work Description: Central A/C - Repair/Service
Comments: Same day service. Professional, quick and tidy.
Work Description: Central A/C - Repair/Service
Work Description: Furnace/Heating System - Repair/Service
Comments: Did a great job.
Work Description: Faucets/Fixtures/Pipes Repair/Replace
Comments: they were very nice.
Work Description: Faucets/Fixtures/Pipes Repair/Replace
Comments: Charged me over $500 to replace a garbage disposal! Told me over the phone theres a $78 fee to come out but its applied to any work done. Also told me over the phone that they would try to fix current one but made no attempt to do so. Hired them because I am selling the property and new buyer is required the disposal to be addressed by a professional plumbing company with documentation. Otherwise I would have bought a $80 disposal at home depot. Whats worse is that I saw a fake stellar review posted by "myself" on home advisor!!!! Never hire these scam artist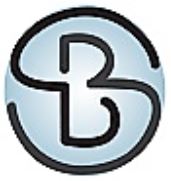 Thank you for your feedback. It sounds like you did not understand the policy. $79 is a diagnostic that we then waive if you move forward with service. Our pricing is consistent with having a plumbing company out to replace a garbage disposal. 99% of garbage disposal issues are replacements and the tech was able to see that right away. The scam artist comment we take exception to and our reviews are all authentic. There are several hundred; that's hard to fake. Thanks again!!
Work Description: Faucets/Fixtures/Pipes Repair/Replace
Comments: John performance was great. The faucet was installed and he provided professional and excellent installation skills
Work Description: Plumbing
richard Fairless Hills PA
Work Description: Plumbing
Work Description: Plumbing
Comments: I had a 2 inch radiator pipe running across my ceiling which was previously enclosed with a soffit. I wanted the soffit gone as it dropped my ceiling down by 12 inches in the entire kitchen. Solution based plumbing came up with a solution and executed it perfectly. I highly recommend Josh and his crew for your plumbing/hvac issues.
Work Description: Toilet Install
Comments: Solution Based Plumbing installed a new toilet in my home about a year ago. They are sent me pictures and details on a few toilets that they recommended and made the whole process a lot less stressful than I thought it would. While they were there, the fixed another small problem I was having with my condensation line on my heater. I would highly recommend them for all your heating and plumbing needs.
Work Description: Plumbing
Comments: Josh at Solution Based is AWESOME!!!! He takes the time out to make sure

1. he understands what issues you are having
2. you understand what need to be done &
3. that you're comfortable with the price.

I will use Solution Based for all my Plumbing & Heating needs going forward and will be recommending them to all my family and friends!
Work Description: Garbage Disposal
Comments: I had solution based come out to one of my properties. The tenant had sent two gallons of coleslaw down the garbage disposal. And completely clogged the main drain system to the house. As well as a small drain line. It was really bad. The guy that they sent out, Pete, was absolutely amazing. That is not an exaggeration. He really knew his stuff. It took a little time but he finally got the system cleared. And the drain system actually works better now than it did before. I would recommend this company to anybody. Especially for tough jobs. I have been looking for a new plumbing company and I have definitely found it
Work Description: HVAC Repair
Comments: I was having issues with my AC unit and furnace and found these guys online. My AC wasn't working well and the furnace was leaking in the basement. I called Josh and Stacy and within a few hours they had their technician out. He was quick, thorough and most importantly, he fixed the leak and serviced my system. The AC is now working better than ever and the price was very reasonable. I will be using them for future service calls and repairs for sure.
Work Description: Plumbing
Comments: Josh came to my house within 48 hours to give me numerous options to solve the issues. What I especially liked was that Josh didn't talk "at" me, rather he educated me on the different solutions. After nearly two hours at my house, I scheduled the service for later that same week. JOsh's crew was professional, polite, informed, and VERY clean. I will absolutely keep his number in my speed-dial.
Work Description: Leak
Comments: Josh is one of the very few contractors that actually calls you and keeps a good line of communication. We had leaking issues in the early morning and Josh was quick to respond. We ended up not needing any work but Josh was very attentive and kept a great line of communication. Will use if we have future issues!
Work Description: Plumbing
Comments: Josh was fantastic. Our water heater had gone out on a Saturday morning (of course) and he came out to diagnose it within hours. He gave me a great price for weekend emergency service, and even though we ended up going with our less-responsive home warranty company for the repair, he was friendly and helpful. As soon as our home warranty is up, Solution Based Plumbing and Heating gets our business.
Work Description: Water Heater
Comments: Excellent service! I called at 6PM on a Tuesday about a leaky hot water heater and by 6PM Wednesday I had a new one installed. Chris and his crew were very knowledgeable and placed a cover over my carpet to keep it clean when moving the heaters in and out. Thank you Stacy for organizing the appointment!
Work Description: Faucets/Fixtures/Pipes Repair/Replace
Work Description: Leak in kitchen sink drain into rec room.
Comments: Will use this company for all my plumbing needs.
Work Description: Hot water heater
Comments: Not your ordinary plumber....Josh and his crew continue to exceed my expectations. 3yrs ago,when my Hot water heater failed prematurely, he coulda taken the easy cash and just replaced the whole unit.instead,he just replaced the faulty vent motor. He also pointed out the cause Of the early demise as lack airflow into my utility room...flash forward now the water heater is past it's useful service life and a candidate for catastrophic leaks,I didn't hesitate to call Josh and Stacy. I got a great price and the quality of the install was top rate.he also went above and beyond and installed an expansion tank to further extend the life of the new unit...he also is extremely well versed in all areas of hvac.
Work Description: Leaking ceiling/toilet
Comments: Excellent job.
Work Description: NEW FIXTURES FOR MY SHOWER AND TUB.
Comments: STACY SENT PETE OUT TO DO THE JOB. PETE KNEW WHAT HE WAS DOING, AND IT DID NOT TAKE HIM LONG TO DO IT. IT GLADLY THANK YOU FOR RECOMMENDING THEM TO ME. IT RECOMMEND THAT COMPANY HIGHLY. THANK YOU.
Work Description: good job the man was awesome
Comments: thanks for the plumber he did a good job
brian Feasterville-Trevose PA
Work Description: Remove and replace my water heater and repair leak.
Comments: After a little delay getting a water heater things went pretty smooth. With me there is always an issue but the issue wasn't too bad. Took longer than I expected but I am flexible. Works great. Clean and professional and treat you as an equal. They were the only one who took the time to respond back in a reasonably time. One plumber on this list I received called me back 72 hours later! Solutions Based was the best. I would call them for future projects.
Work Description: Full replacement of sewer line, repour concrete in yard, resurface concrete for beauty, repair french drain, relocate storm drains
Comments: Josh and his team did an awesome job. The guys were punctual and exceedingly polite. They took good care to keep my house clean and dust free. Couldn't be happier. This was an emergency call late at night and Josh and Stacy made me feel calm and they got out the following day.