Main Services: Painting /construction& handyman
Description: Very good worker polite
painter that has been painting 35+ years
osha certification /construction feild for over 15+ years
vocational school graduate
Service Area: Lincoln, Lexington, Westminster, Hopkinton, Waltham, Lowell, Burlington, South Lancaster, North Reading, Maynard, Nutting Lake, Bolton, Templeton, Fayville, Newton Lower Falls, Ashby, Leominster, Marlborough, Boxborough, Sudbury, Stow, Worcester, Littleton, Ayer, Acton, Newton Upper Falls, Reading, Andover, Pinehurst, Northborough
What sets us apart from other contractors: Get the job done fare price and very well best work around
We are best known for: Great work
See More
9 Reviews
Review Me
Work Description: Home exterior painting
Comments: Mike and his team did a great job painting our home for a very reasonable price. Mike and his team were punctual, courteous, and attendant to every detail we requested. We are very pleased and highly recommend Shamrock Painting & Construction.
Work Description: Junk Removal
Comments: He was a great communicator, clear, and honest. He did a great job on the work that needed to be done and I'm thrilled with the results.
Work Description: Handyman
Comments: Punctually a huge problem !! Waiting , waiting !! Not happy with the experience , and the job !!!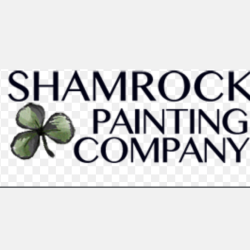 i wish i could put pitchers up that i have !punctually has nothing to do with hands on construction work! the work was done beautifully and we went above and beyond and did extra work that was not part of the job also i would have came right back out and fix anything that was wrong with the job witch nothing was !have before and after pitches i appricate the work and if you ever need anything fix we did i would have been glad to return and fix it !!!!!! thank you michael
Work Description: Handyman
Work Description: Decks/Porches/Ramps - Repair
Comments: Very professional and did a awesome job!
Work Description: GENERAL
Comments: Mike Sullivan and his crew are out of this world. Especially UNCLE... constant contact and updates... Great work ethic... he is our contractor for life. My wife and I are so happy we found him.
Work Description: Handyman
Comments: Tile job was hacked up by Shamrocks helper. Boss had helper put grout down to early, Walked on tile while mortar was still wet. Tiles shifted causing lines to be off, spacing to be off and tiles to now be loose Tile all needs to be removed and new tile is going to be reinstalled. I will have someone else repair Shamrocks inexcusable mistake.
Work Description: Skylight Repair/Seal
Comments: Hired and in scheduling phase. Michael is very helpful and pleasant to deal with
Work Description: Handyman
Comments: They have not started the job yet, but they have been to me home and have kept in contact with me. So far they get 5 starts. Will update as job is done.