Main Services: Tile and Interior Stone
Description: over 10 years of experience installing,marble,ceramic,tile interior stones and more.
Service Area: Bedford, Prides Crossing, Readville, Medfield, Billerica, Braintree, Auburndale, Wakefield, Minot, Somerville, Avon, Newton Highlands, Concord, Melrose, Winchester, Wenham, Marblehead, Quincy, West Newton, Salem, Milton Village, Newton Lower Falls, Burlington, Chelmsford, Winthrop, Natick, East Weymouth, Weston, Reading, Rockland
See More
6 Reviews
Review Me
Work Description: Complete guests bath remodel.
Comments: Belated review. Great job Ronaldo.
Work Description: Replace waterproof plank flooring in kitchen with ceramic tile
Comments: Ronaldo and his team did a beautiful job! Pulled up 3 layers of flooring, leveled the floor, installed plywood & hardiboard then tiled. Talked to me through every step. He was informative, patient and responsive. He and his team have pride in workmanship which is a rarity today. It was a pleasure to work with him and I highly recommend his service.
Work Description: Tile Floor Install
Comments: Fast and responsive! Even took his shoes off!
Work Description: two bathrooms and kitchen floor
Comments: Very satisfied and highly recommend. Very prompt and understands what is required for each project. Everything turned out perfectly done , no mistakes and Ronaldo is a joy to work with. Again ..... highly recommend.
Work Description: Tile kitchen backsplash with very detailed marble design and stone fireplace
Comments: Ronaldo at RK marble and tile responded to our job request via an internet job website within minutes and came to our house for a free estate the next day. He emailed us a quote and started working the same day!!

I chose to duplicate a tile and marble design from the tile shop in Natick,Ma which went behind my stove (see pics on this site). He copied the picture perfectly! My back splash looks amazing!

In addition, he is also a stone mason. He did a fantastic job on my stone fireplace (see his pics). He gave the stone depth and a great design!
Worked 12 hour days and even worked on Saturday, all for a very fair price. Highly recommend this skilled contractor!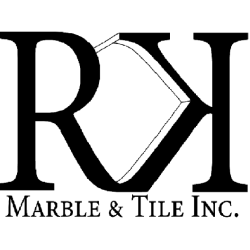 Hi Joel newman,thank you for contact us Rk Marble and tile
Work Description: Backsplash and broken floor tiles
Comments: Working with Ronaldo was excellent. He is very receptive to what we wanted, and worked hard to ensure the results met our expectations.
He arrived when he said he would, and completed the job in the time he said he would.
We didn't have enough tiles to do the work in three different areas, and he managed to salvage enough tiles do everything needed. This made this job much easier, faster and cheaper, which of course made us happy.
When he encountered problems left by previous contractors, he just took care of the issues without complaint.
All in all we're very pleased with the process and the results. We would strongly recommend Ronaldo and RK Marble and Tile to anyone.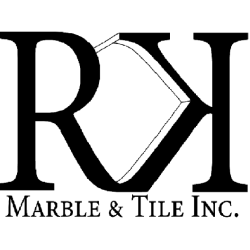 tank you very much for a review