Main Services: Home Additions, Kitchen Remodels, Bathroom Remodels, ADU's, Also Plumbing, & Electrical Repairs.
Description: Renovations West is a Licensed General Contractor is good standing with the Contractors State License Board. We specialize in commercial and residential construction. Our workers are covered by Worker's Compensation Insurance and the company has General Liability Insurance.
Service Area: Norwalk, Gardena, Lakewood, Long Beach, Paramount, Culver City, Los Angeles, Cerritos, Bellflower
What sets us apart from other contractors: Being Trust Worthy and Attention to Detail.
We are best known for: Quality Workmanship, Customer Satisfaction & Maintaining a Safe & Clean Job Site.
See More
4 Reviews
Review Me
Work Description: Remodel or Renovate 1+ Rooms
Comments: Local, Responsive, Personable & Engaging
Work Description: Windows Install - Multiple
Comments: They are responsive to my calls and requests. I felt comfortable telling my needs and wants. Most importantly I am very satisfied with their work. I will continue working with them as long as they stay as they are now!
Work Description: Shower remodel
Comments: They were prompt in their estimate, started in 2 days, and will finish ahead of time. Glen is great as a manager and Robert was excellent in his demolition.
Work Description: Switches/Outlets/Fixtures - Repair
Comments: Cory did an exceptional job and worked very hard on the project.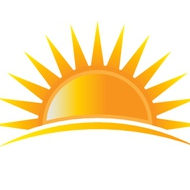 Thank you for your kind words.